This Healthy Honey Mustard Dressing recipe comes compliments of my oldest son.
He recently had a taste of a restaurant version and asked if I would buy him some on our next grocery trip.
While I could have easily accommodated his request by just buying an organic store-bought version, my natural instinct was…"how about if I make you some"?
How hard could it be…honey and mustard, right?
So I played around a little with the ratios and came up with this super easy version of healthy honey mustard.
While I would have preferred to actually make the mustard from scratch (I will try that next time), the store bought version I bought (Whole Foods 365 Brand) was organic and had a very minimal, clean ingredient list:  organic apple cider vinegar, water, organic mustard seed, sea salt, organic spices.  Plus, I figured more of you would try out the recipe if you could just grab a container of organic, ready made mustard instead of making it from scratch.
Nevertheless, it's still really good and much healthier than traditional store bought dressing.
Here are the ingredients in a store-bought dressing containing GMO soy, refined sugar, refined salt and dairy (highly likely with GMO dairy):
S.A.D. (Standard American Diet) Kraft Honey Mustard Dressing
Ingredients:  Soybean(s) Oil, Vinegar, Water, Sugar, Honey, Mustard Dijon (Vinegar, Mustard Seed, Water, Salt, White Wine, Citric Acid and Tartaric Acid, Spices(s)), Food Starch Modified, Salt, Egg(s) Yolk, Mustard Seed, Sorbic Acid and Calcium Disodium EDTA as Preservatives, Flavor(s) Natural, Caramel Color, Onion(s) Dried, Spice(s), Beta Carotene Color(s).
This healthier version is made with organic, vegetarian, gluten-free, lectin-free, nut-free, paleo-friendly ingredients and contains no refined sugar.
Want more healthy dip and dressing recipes?  Check out Tahini Ginger Dressing, Clean Eating Watermelon Vinaigrette, Creamy Habanero Dressing or my Clean Eating Cookbook with an entire chapter of 20 healthy, clean eating dip and dressing recipes just like this one that you will love!

 5 Fast Facts About Apple Cider Vinegar:*
anti-viral, anti-bacterial, anti-fungal
maintains proper pH balance in the body
regulates blood pressure
helps to reduce bad cholesterol
loaded with potassium
5 Fast Facts About Extra-Virgin Olive Oil:*
lowers blood cholesterol levels
rich in anti-oxidants
improves bone mineralization and calcification
excellent protection from heart attack and stroke
contains anti-inflammatory benefits
5 Fast Facts About Raw Honey:*
contains anti-bacterial and anti-fungal properties
contains immune boosting anti-viral properties
super high in B vitamins: B1, B2, B3, B5 and B6
contains natural anti-oxidants that block free radicals
high in minerals magnesium and potassium
*These statements have not been evaluated by the Food and Drug Administration.  This information is not intended to diagnose, treat, cure or prevent any disease.
Tip #1:  While I would have loved to make this a 100% vegan dressing, you can't really have a "honey mustard" dressing without honey.   I haven't tested these options, but to make it 100% vegan, you could try to substitute another liquid sweetener for the honey (organic maple syrup, organic coconut nectar, organic date nectar, organic brown rice syrup, etc).  For lectin-free vegan, try organic date nectar.
Tip #2:  This recipe will make approximately 2 – 4 servings, depending on how much dressing you like to use.
Print
Clean Eating Healthy Honey Mustard Dressing
Yield 2 - 4 servings
Vegetarian / Gluten-Free / Dairy-Free / Lectin-Free / Nut-Free / Paleo-Friendly / No Refined Sugar
Notes
Get all your organic ingredients delivered straight to your door at up to 25 - 50% off retail by cutting out the middleman and retail markups with a Thrive Market membership and save 15% off on your first order.
  The recipe and photographs for "Clean Eating Healthy Honey Mustard Dressing" by Karielyn Tillman of The Healthy Family and Home website are licensed under a Creative Commons Attribution Non-Commercial No Derivatives 4.0 International License and cannot be used without my written permission.
Recipe Roundups: Food Bloggers are always welcome to use a photo and a link back to my original post to share on recipe roundups without requesting permission.
Affiliate Disclosure: This post contains affiliate links. This means that if you were to make a purchase through one of these links, "The Healthy Family and Home" website would receive a small commission at no additional cost to you.
Amazon Disclosure: "The Healthy Family and Home" website is a participant in the Amazon Services, LLC Associates Program, an affiliate advertising program designed to provide a means for sites to earn advertising fees by advertising and linking to Amazon.com.
Thank you for your support of this website!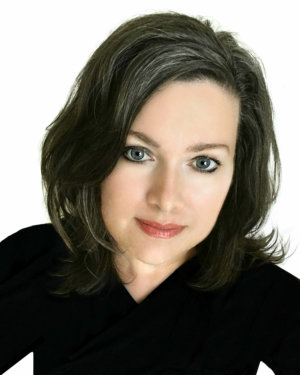 Hi, I'm Karielyn! I'm a cookbook author and creator of The Healthy Family and Home website. I specialize in creating easy, healthy plant-based recipes that are gluten-free + vegan and made with clean, real food ingredients that you can feel good about eating.