This Clean Eating Vegan Tahini Ginger Dressing is so simple to make and it only uses 3 clean ingredients, is ready in under 5 minutes with no special equipment needed!
I go through phases with tahini...sometimes I'm loving it and sometimes I'm just not feeling it.
For some reason, I'm really loving it right now and have a couple of recipes coming with tahini as an ingredient, one being this delicious Blueberry Mango Salad using this Tahini Ginger Dressing.
Just in case you don't know, tahini is just ground up sesame seeds and it's really easy to make at home with just a food processor or even a Vitamix.
You can't really mess up tahini and most store-bought brands are fairly clean, but here's the ingredient list for one that's not:
S.A.D. (Standard American Diet) Sabra Classic Tahini Ingredient List:
Ingredients:  Tahini (Sesame Ground), Water, Citric Acid, Garlic, Soybeans, and/or Canola Oil, Salt, Seasoning, Spices, Flavors Natural, Potassium Sorbate, Sodium Benzoate
This is a perfect example of how processed foods can become so unhealthy.
It contains GMO's (soybeans, canola oil), non-organic sesame seeds, unknown "spices" and "flavors", refined table salt and preservatives.
Real tahini is made with 100% raw, organic sesame seeds.  That's it.  Nothing else.
This easy, healthy recipe is made with real food ingredients and is raw, vegan, gluten-free, dairy-free, lectin-free, nut-free, oil-free, paleo-friendly and contains no refined sugar.
Want more healthy dressing recipes?  Check out Healthy Honey Mustard Dressing, Creamy Habanero Dressing, Creamy Chipotle Dresing or my Clean Eating Cookbook with an entire chapter of 20 healthy, clean eating Dips, Dressings and Sauces you will love!

5 Fast Facts About Tahini (Sesame Seeds):*
high in calcium at 35% RDA
excellent anti-oxidant
lowers cholesterol
reduces inflammation
high in phytosterol
5 Fast Facts About Date Nectar:*
25% less sugar than honey
vegan, gluten-free, dairy-free, lectin-free, paleo
organic + non-GMO
great source of antioxidants
made with organic California dates
5 Fast Facts About Ginger:*
excellent for gastrointestinal relief
anti-inflammatory benefits
promotes immune boosting
increases blood flow and relaxes peripheral blood vessels
anti-fungal, anti-bacterial, anti-viral
*These statements have not been evaluated by the Food and Drug Administration.  This information is not intended to diagnose, treat, cure or prevent any disease.
Tip #1:  I like to make homemade tahini with my Vitamix, and it's really easy to do (and a lot cheaper than store-bought!).
Tip #2:  Anytime I use water, especially for a recipe, I always use filtered water from my Berkey to avoid toxins in the tap water.
Tip #3:  If you don't have any dietary restrictions, you can substitute the organic date nectar (vegan + lectin-free) with organic raw honey (not vegan), organic brown rice syrup (not lectin-free) or organic maple syrup (not lectin-free).
Print
Clean Eating Vegan Tahini Ginger Dressing
Yield 2 - 4 servings
Raw / Vegan / Gluten-Free / Dairy-Free / Lectin-Free / Nut-Free / Oil-Free / Soy-Free / Paleo-Friendly / No Refined Sugar
Instructions
Add all ingredients to a small bowl and whisk it together until it's well combined.
Adjust the sweetener to your preference and adjust the amount of water if you prefer a thinner consistency.
Store in an air-tight BPA-free container in the refrigerator.
Enjoy!
Notes
Get all your organic ingredients delivered straight to your door at up to 25 - 50% off retail by cutting out the middleman and retail markups with a Thrive Market Membership and save 15% off on your first order.
  The recipe and photographs for "Clean Eating Vegan Tahini Ginger Dressing" by Karielyn Tillman of The Healthy Family and Home website are licensed under a Creative Commons Attribution Non-Commercial No Derivatives 4.0 International License and cannot be used without my written permission.
Recipe Roundups: Food Bloggers are always welcome to use a photo and a link back to my original post to share on recipe roundups without requesting permission.

Affiliate Disclosure: This post contains affiliate links. This means that if you were to make a purchase through one of these links, "The Healthy Family and Home" website would receive a small commission at no additional cost to you.
Amazon Disclosure: "The Healthy Family and Home" website is a participant in the Amazon Services, LLC Associates Program, an affiliate advertising program designed to provide a means for sites to earn advertising fees by advertising and linking to Amazon.com.
Thank you for your support of this website!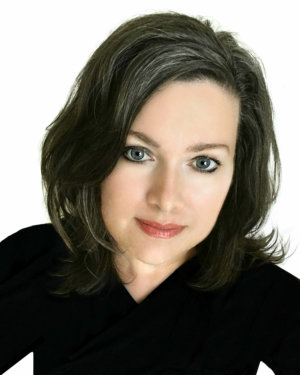 Hi, I'm Karielyn! I'm the published cookbook author of CLEAN DESSERTS and content creator of The Healthy Family and Home™ website since 2012. I specialize in creating easy, healthy plant-based and Medical Medium® compliant recipes that are gluten-free + vegan and made with clean, real food ingredients that you can feel good about eating.