These Gluten-Free Vegan Raw Lemon Dill Zucchini Chips are an easy and healthy recipe made with only a few clean, real food ingredients. They're the perfect plant-based snack that can be made in a dehydrator or even in the oven!

Gluten-Free Vegan Raw Lemon Dill Zucchini Chips
I had some fresh zucchini from my Farmer's Market box last week that I needed to use so I went searching online and found this super easy raw food recipe for Lemon Dill Zucchini Chips.
I used half of my fresh zucchini to make some Raw Zucchini Walnut Crackers and used the other half to make these Lemon Dill Zucchini Chips.
This was the first time I used my hand-held mandolin slicer and I sliced the zucchini very, very thin (on setting #1).
Every other time I've dehydrated vegetable chips that were cut by hand, they were either too thick or took too long to dehydrate.
So these are almost paper-thin as opposed to the ones a little thicker in the original recipe.
The dill taste is very subtle, but there is a strong lemon taste that makes them very tart...and I like that.
You can use either fresh dill or dried dill weed. I've used both and it was good either way.
And, they are not very salty at all and are actually a nice change from regular salty vegetable chips.
I love my Excalibur Dehydrator because it's a great way to get your children to eat healthy, raw snacks that are full of live nutrients.
This healthy recipe is raw, vegan, gluten-free, dairy-free, nut-free, soy-free and paleo-friendly.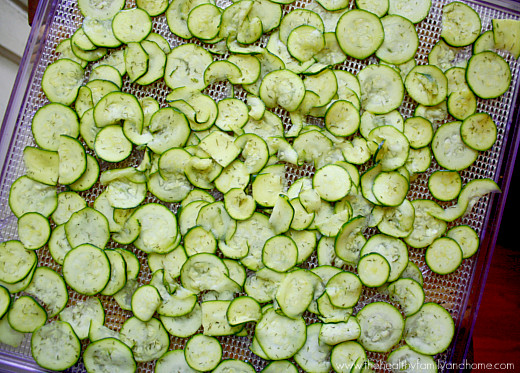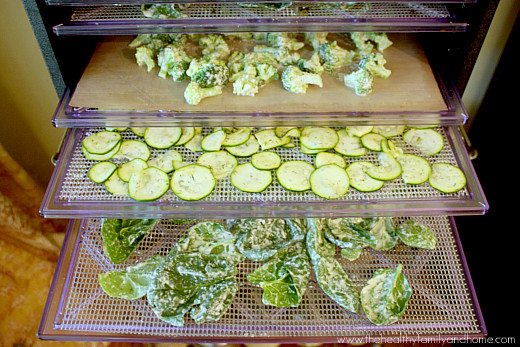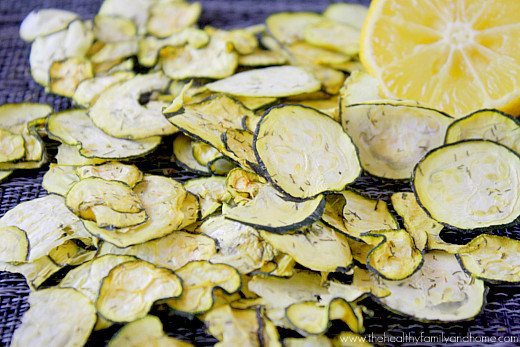 Expert Tips + Ingredient Substitutions For Lemon Dill Zucchini Chips
Tip #1: If you don't have a dehydrator to make these, you can use your oven to make them instead:
Line a baking pan with parchment paper and spread them evenly.
Since a dehydrator will easily remove all the moisture from the zucchini, you may want to help speed up this process using the oven-baked method by pressing the zucchini between paper towels to remove some of the moisture.
Bake at the very lowest setting on your oven for approximately 2 hours, or until they become crispy.
Want More Healthy Plant-Based Snack Recipes?
Check out these:
Print
Gluten-Free Vegan Raw Lemon Dill Zucchini Chips
Yield 2 - 4 servings
Raw / Vegan / Gluten-Free / Dairy-Free / Nut-Free / Soy-Free / Paleo-Friendly
Ingredients
3-4 organic zucchini
1/2 - 1 tablespoon organic fresh dill (chopped)
2 organic lemons (freshly squeezed)
1/4 teaspoon Himalayan pink salt
Instructions
Leaving the skin on, slice the zucchini very thin by hand or with a mandolin slicer on the thinnest setting.
Add the zucchini slices to a medium-sized bowl and add the fresh dill, lemon juice and salt.
Toss until all the zucchini slices are covered with the lemon juice mixture. Adjust seasonings to your preference.
Spread the zucchini slices evenly on a mesh tray of your dehydrator, making sure none are overlapping.
Dehydrate at 115 degrees for 10-12 hours, or until crispy.
Store in an air-tight BPA-free container or they will get soft if left out to absorb moisture from the air.
Enjoy!
Courses Snacks
Cuisine American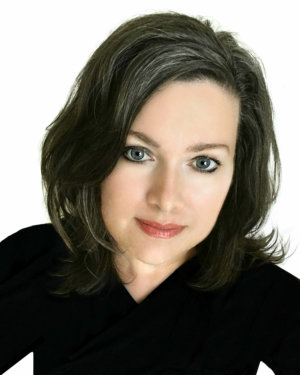 Hi, I'm Karielyn! I'm the published cookbook author of CLEAN DESSERTS and content creator of The Healthy Family and Home™ website since 2012. I specialize in creating easy, healthy plant-based and Medical Medium® compliant recipes that are gluten-free + vegan and made with clean, real food ingredients that you can feel good about eating.