I made these Cinnamon Vanilla Apple Chips for the September 2014 Recipe Redux theme which was a recipe using a dehydrator.
"Whether it's extra garden bounty or a sale at the supermarket – dehydrating food is a budget-friendly way to stock up for later. You can use a food dehydrator, a low slow oven, or natural sunshine to preserve natural healthfulness. Show us how you like to dehydrate, or a healthy recipe for how you enjoy using dehydrated fruits, veggies or other bounties."
Since Whole Foods had their organic apples on sale this week, I decided this is what I would make.
They are the perfect anytime snack but especially so for the fall with the warm and comforting flavors of cinnamon and vanilla.
One of the things I love most about using my Excalibur dehydrator is the simplicity of the recipes.
They have minimal ingredient lists and the end results are live, raw foods with all the living enzymes still intact.
If you've never used a dehydrator before, one of the benefits is when you dehydrate under 118 degrees, the foods are considered "raw" and you get the maximum nutrients and benefits. This is always the better option over a cooked or processed snack.
Here's the ingredient list of a highly processed store-bought brand:
S.A.D. (Standard American Diet) Seneca Cinnamon Flavored Crispy Apple Chips: Ingredients: Apples, Canola Oil, and/or Sunflower Oil, Corn Syrup, Sugar, Maltodextrin, Cinnamon, Citric Acid, Ascorbic Acid (Vitamix C), Natural Flavors
Even though the ingredient list is short, it's still not good. It's nothing but a bag of non-organic apples with pesticides and GMO's (canola oil, corn syrup, maltodextrin)
It's so important to make sure when you buy apples, you buy organic apples. Non-organic apples can have up to 47 different pesticides on them.
My healthier version is organic, raw, vegan, gluten-free, dairy-free, lectin-free, paleo-friendly and contains no refined sugar.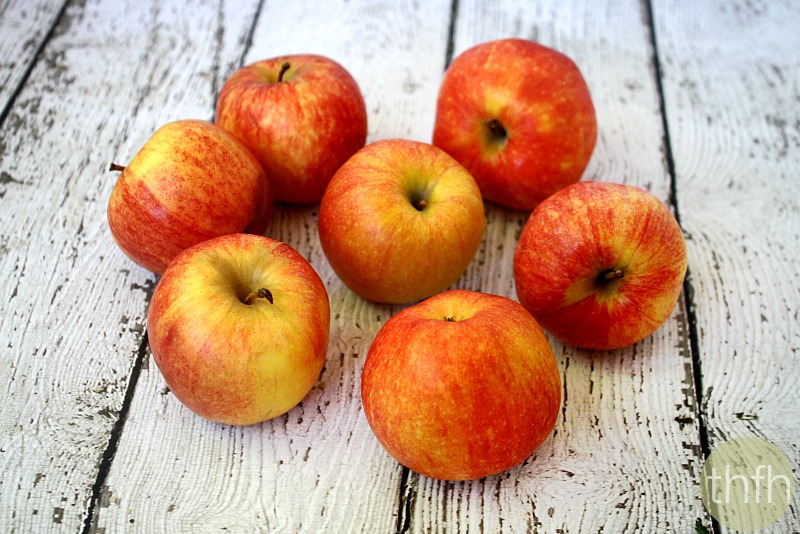 Expert Tips + Ingredient Substitutions For Raw Cinnamon Vanilla Apple Chips
Here are some expert tips to make this recipe perfectly:
Tip #1: I prefer to use the red "Fuji" or "McIntosh" variety to make apple chips because they are sweeter than the "Granny Smith" green apples I usually buy. However, feel free to use your favorite apple variety, just try to get organic if you can.
Tip #2: I like to use raw coconut crystals as my granular sweetener because it is raw and low-glycemic, but feel free to use your favorite granular sweetener. If you need these to be lectin-free, use non-GMO xylitol or a stevia blend for the sweetener.
Tip #3: The ratio of cinnamon, sweetener and vanilla bean I use is our favorite in my home, but feel free to adjust the spices and/or sweetener to your preference.
Tip #4: I've tried to drop the apple slices into the cinnamon mixture and toss them around, but found it was just too much and a little overpowering. I just hold an apple slice in one hand and use the other hand to lightly sprinkle the cinnamon mixture on each side.
Tip #5: I leave my chips in the dehydrator for about 18 hours because I prefer them a little crispy. I prepare them right before going to bed and leave them in overnight and they are usually ready around noon. The smell is amazing to wake up to! If you prefer a softer, chewier texture, you can leave them in for less time. Just check them periodically and take them out when they are the texture you like.
Want More Healthy Plant-Based Vegan Snack Recipes?
Check out these:
Print
Clean Eating Raw Cinnamon Vanilla Apple Chips
Yield 50 - 60 pieces
Raw / Vegan / Gluten-Free / Dairy-Free / Lectin-Free / Soy-Free / Nut-Free / Alkaline / Paleo-Friendly / No Refined Sugar
Instructions
Prepare the apples:
Wash the apples and slice them into thin slices (4 small apples will make approximately 50-60 chips).
Prepare the cinnamon mixture:
Add all the ingredients for the cinnamon mixture to a small bowl and stir until well combined. Adjust the spices/sweetener to your preference.
Prepare to dehydrate:
Holding an apple slice in one hand, use your other hand to sprinkle the cinnamon mixture on both sides, then place it on a mesh tray of your dehydrator.
Repeat until all the apple slices are covered.  If you have extra cinnamon mixture, you can slice another apple or use it as a topping for oatmeal.
Dehydrate at 115 degrees for approximately 18 hours, or until they are crispy.
Store in an air-tight BPA-free container.  They will get soft if left out after absorbing moisture in the air.
Enjoy!
Notes
Get all your organic ingredients delivered straight to your door at up to 25 - 50% off retail by cutting out the middleman and retail markups with a Thrive Market Membership and save 15% off on your first order.
  The recipe and photographs for "Clean Eating Raw Cinnamon Vanilla Apple Chips" by Karielyn Tillman of The Healthy Family and Home website are licensed under a Creative Commons Attribution Non-Commercial No Derivatives 4.0 International License and cannot be used without my written permission.
Recipe Roundups: Food Bloggers are always welcome to use a photo and a link back to my original post to share on recipe roundups without requesting permission.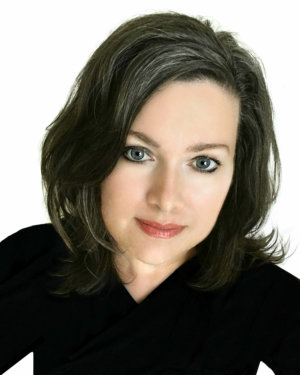 Hi, I'm Karielyn! I'm the published cookbook author of CLEAN DESSERTS and content creator of The Healthy Family and Home™ website since 2012. I specialize in creating easy, healthy plant-based and Medical Medium® compliant recipes that are gluten-free + vegan and made with clean, real food ingredients that you can feel good about eating.