These Gluten-Free Vegan Oven-Baked Zucchini Chips are a great alternative to chips or other unhealthy, processed snacks and are not only vegan but gluten-free, grain-free, flourless and oil-free too.
You could make them in the shape of chips as shown, or even as zucchini fries by cutting them into long strips instead.
They're really addictive and have a spicy, cheesy taste to them.
If you'd rather another zucchini chip alternative, try my Lemon Dill Zucchini Chips or if you'd rather another oven-baked snack, try my Healthy Oven-Baked Green Tomato or Gluten-Free Vegan Oven-Baked Okra Bites recipe.
And, if you'd like a healthy dip to go with them, pair it up with my Smoked Paprika Habanero Sauce or Creamy Vegan Cilantro and Lime Tahini Dressing.
This easy, healthy snack is vegan, gluten-free, dairy-free, egg-free, grain-free, flourless, oil-free and paleo-friendly.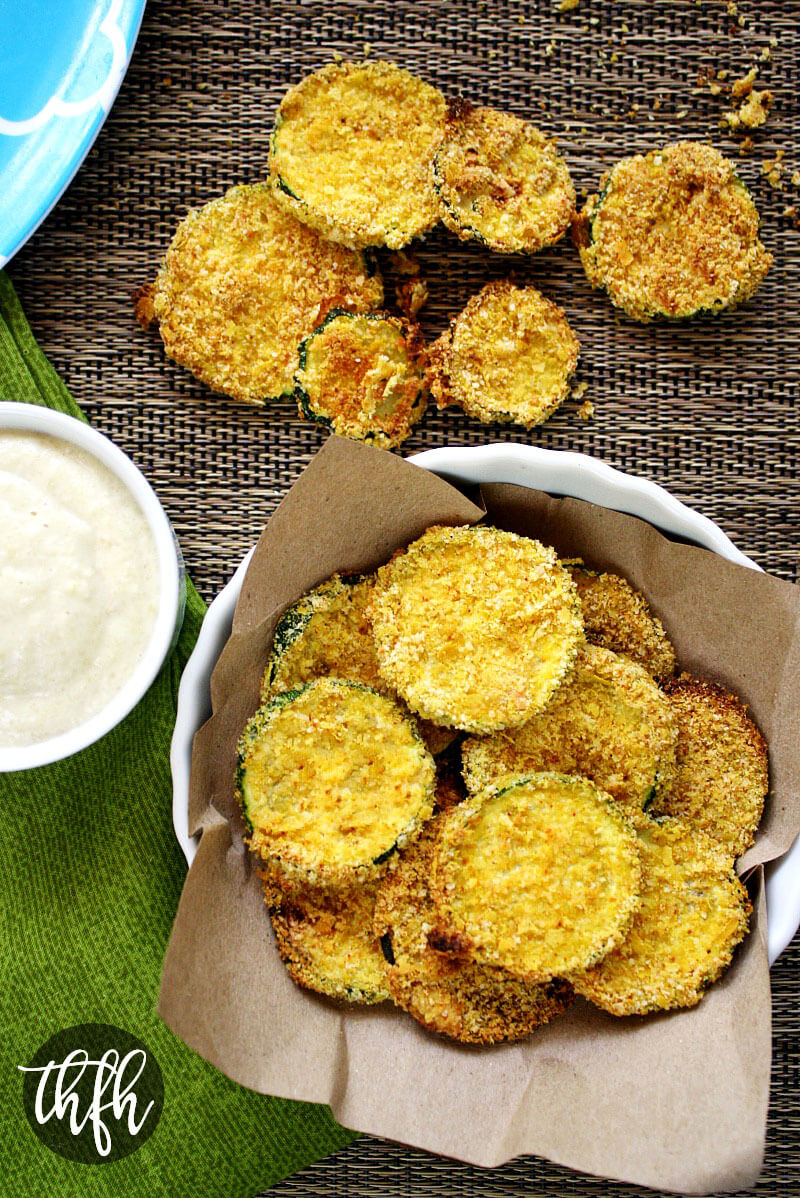 Expert Tips + Ingredient Substitutions for Gluten-Free Vegan Oven-Baked Zucchini Chips
Tip #1: These are best served hot, straight from the oven and will get soft once they cool off.
Tip #2: I sliced the zucchini ~with~ the skin on but you can remove it if you prefer.
Tip #3: I like mine extra spicy so I add a little extra cayenne to my mixture but just adjust the amount to your preference.
Tip #4: Although I don't do this every single time I make these, you can grind the large flake nutritional yeast in a coffee grinder to give it a fine "Parmesan Cheese" texture if you prefer. Sometimes I just use the large flake and skip this step.
Want More Healthy Gluten-Free Vegan Snack Recipes?
Check out these:
Print
Gluten-Free Vegan Oven Baked Zucchini Chips
Yield 2 - 4 servings
Vegan / Gluten-Free / Dairy-Free / Egg-Free / Grain-Free / Flourless / Oil-Free / Paleo-Friendly
Ingredients
For the zucchini:
For the seasoning:
Instructions
Preheat oven to 425 degrees.
Prepare the seasoning:
Add all ingredients for the seasoning to a small bowl and stir until combined.  Adjust seasonings to your preference.  Set aside.
Prepare the zucchini:
Slice the zucchini in 1/4 inch slices.
Assemble:
Start an "assembly line" with three bowls:  one for the sliced zucchini, a second for the almond milk and a third with the seasoning mix.  Have a baking pan ready, lined with parchment paper at the end.
Dip each slice of zucchini in the bowl of almond milk, then the bowl of seasoning mix (flipping it over to cover both sides) and then place onto the baking pan.
Repeat this step for all the zucchini slices.
Bake at 425 degrees for approximately 15 - 20 minutes, or until golden brown.
Best served hot from the oven.
Enjoy!
Notes
Get all your organic ingredients delivered straight to your door at up to 25 - 50% off retail by cutting out the middleman and retail markups with a Thrive Market Membership and save 15% off on your first order.
  The recipe and photographs for "Gluten-Free Vegan Oven Baked Zucchini Chips" by Karielyn Tillman of The Healthy Family and Home website are licensed under a Creative Commons Attribution Non-Commercial No Derivatives 4.0 International License and cannot be used without my written permission.
Recipe Roundups: Food Bloggers are always welcome to use a photo and a link back to my original post to share on recipe roundups without requesting permission.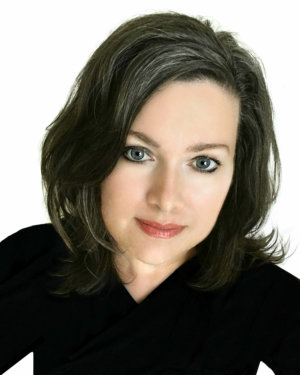 Hi, I'm Karielyn! I'm the published cookbook author of CLEAN DESSERTS and content creator of The Healthy Family and Home™ website since 2012. I specialize in creating easy, healthy plant-based and Medical Medium® compliant recipes that are gluten-free + vegan and made with clean, real food ingredients that you can feel good about eating.