There is only one down-side I can think of when making homemade kale chips, like these Lemon Dill Kale Chips.
That would be after waiting hours for them to dehydrate, the entire tray/batch of them is literally gone in less than 5 minutes.
Every single time I make them.
And I know it's a good thing that I have my boys eating raw, live kale with a raw, healthy coating as a snack, but I would seriously need to make 5 or 6 batches at a time to keep everyone happy!
Making homemade kale chips is so much healthier than buying highly processed store-bought chips with "dead" ingredients.
And even though you can make kale chips in an oven, which I've also done before, they just don't compare to the texture and nutrition of making them in a dehydrator.
My faithful dehydrator has more than paid itself off with all the batches of kale chips I've made over the years.
Especially when some of the store-bought brands run between $7.00 and $11.00 for a 2.5-ounce container!
Some of my other favorite kale chip recipes I've made that you may want to try are Sour Cream and Onion Kale Chips, Habanero Kale Chips, Jalapeno Kale Chips, and Cheezy Kale Chips.
Here is the ingredient list for store-bought Lay's Dill Pickle Potato Chips:
S.A.D. (Standard American Diet) Lay's Dill Pickle Potato Chips Ingredients: POTATOES, VEGETABLE OIL (SUNFLOWER, CORN, AND/OR CANOLA OIL), DILL PICKLE SEASONING (MALTODEXTRIN [MADE FROM CORN], NATURAL FLAVORS, SALT, VINEGAR, GARLIC POWDER, YEAST EXTRACT, AND SPICE EXTRACTS [INCLUDING DILL]).
While it isn't the worst food label I've seen, it contains GMO's and MSG. Just look at the ingredients for the "Dill Pickle Seasoning"…what's wrong with just using plain old dill?
My healthier version is raw, vegan, gluten-free, dairy-free and paleo-friendly!

Expert Tips + Ingredient Substitutions For Lemon Dill Kale Chips
Here are some expert tips to make this recipe perfectly:
Tip #1: I really like to use the "curly" kale variety, but feel free to use your favorite kale.
Tip #2: Don't forget to save the kale stems…they're great to juice!
Want More Healthy Plant-Based Vegan Snack Ideas?
Check out these:
or my CLEAN EATING Cookbook with 75+ plant-based vegan + gluten-free recipes made with clean, real food ingredients just like this one that you will love!
Lemon Dill Kale Chips (Raw, Vegan, Gluten-Free, Dairy-Free, Paleo-Friendly)
Print recipe
Ingredients
For the coating
1 1/2 cup organic cashews
1 1/2 cup water (purified / filtered)
2 tablespoons organic dill (fresh)
2 tablespoons organic lemon juice (freshly squeezed)
1 tablespoon organic extra-virgin olive oil
1 teaspoon Himalayan pink salt
Directions
Prepare the kale
Step 1
Break off bite-sized pieces of kale from the stem and put in a large sized bowl. Set aside.
Prepare the coating
Step 2
Add all the ingredients for the coating (cashews, distilled water, fresh dill, lemon juice, olive oil and Himalayan salt) into a Vitamix and blend until creamy and smooth.
Step 3
Add the lemon-dill mixture to the bowl of kale pieces and stir until all pieces are completely covered.

Spread the kale pieces onto 1 - 2 mesh trays and dehydrate at 110 degrees for 10 - 12 hours, or until dry and crispy.

Enjoy!
Note
This recipe will make approximately 1 - 2 servings.

The recipe and photographs for "Lemon Dill Kale Chips" by Karielyn Tillman of The Healthy Family and Home are licensed under a Creative Commons Attribution-NonCommercial 4.0 International License and cannot be used without my written permission.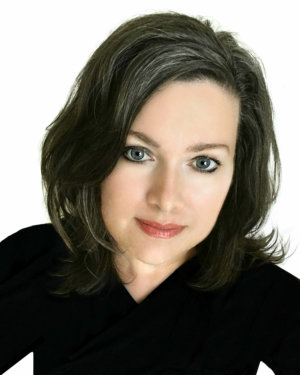 Hi, I'm Karielyn! I'm a cookbook author and creator of The Healthy Family and Home website. I specialize in creating easy, healthy plant-based recipes that are gluten-free + vegan and made with clean, real food ingredients that you can feel good about eating.