These Habanero Kale Chips are pretty hot and not for the faint at heart.
They are your basic kale chips but coated with my Creamy Habanero Dressing and dehydrated for the ultimate healthy, raw snack.
Even though I made these in my dehydrator, I also did a test batch in the regular oven for those who don't have a dehydrator and have instructions for that in "Tip #5" below.
The first time I made them, I ate the entire batch in one day.
The second time I made them, I ate half the batch before they even went into the dehydrator and, of course, the other half was finished before days end.
When I use my dehydrator, I usually load it up in the evening so it is dehydrating during the night, since most things I make take anywhere between 10 - 12 hours to dehydrate.
Then the next morning, whatever I have in it is ready to enjoy!
Want more healthy snack recipes?  Check out Lemon Dill Zucchini Chips, Superfood Fruit Nut and Seed Snack Mix, Roasted Cauliflower with Chipotle and Lime or my Clean Eating eCookbook with an entire chapter of 20 healthy, clean eating snack recipes you will love!
 5 Fast Facts About Kale:*
high in iron
excellent for detoxification
contains powerful anti-oxidants
high in calcium
contains anti-inflammatory benefits
5 Fast Facts About Cashews:*
packed with dietary fiber
rich in "heart friendly" mono-saturated fatty acids
rich source of minerals
high in magnesium and copper
excellent source of antioxidants
5 Fast Facts About Lemons (Lemon Juice):*
extremely alkaline
blood purifier
excellent for detoxification
balances blood sugar levels
contains powerful anti-bacterial properties
5 Fast Facts About Habanero Peppers:*
provides anti-inflammatory benefits
helps decrease cancer risk
contains capsaicin to help prevent obesity
helps to lower cholesterol and blood pressure
excellent anti-oxidant
5 Fast Facts About Himalayan Pink Salt:*
contains 84 minerals
unrefined, unprocessed, raw
promotes stable pH balance in cells
controls water levels in the body
aids digestion and facilitates better nutrient absorption
*These statements have not been evaluated by the Food and Drug Administration.  This information is not intended to diagnose, treat, cure or prevent any disease.
Tip #1:  I used (1) bunch of kale and since the sizes of "bunches" can vary, I measured it out and it was right about 12 cups.  It sounds like a lot, but it will only fill 1 - 2 trays in the dehydrator.
Tip #2:  I like to use the "curly" kale, but use whichever variety you prefer.  I break it off from the stem in bite size pieces.  Save the kale stems...they are great for juicing!
Tip #3:  I did not soak the cashews to soften them before making the habanero sauce.  I always pre-soak/dry my nuts and almonds as soon as I purchase them, then store them in an air-tight glass container.  So they have been "soaked", but not to soften them before making this recipe.
Tip #4:  The habanero dressing is going to be ~very~ hot.  If you have never eaten a habanero pepper or don't like your food extra hot, just start out with (1) pepper.
Tip #5:  I always make my kale chips in my dehydrator because I like to eat my food as raw/unprocessed at possible and keep the live enzymes in tact at the same time.  But I know not everyone has a dehydrator and, kale chips can easily be made in a regular oven.
So, I tried a small batch in the oven and they were "ok", but because of the thick, creamy habanero dressing, they will not cook the same in the oven as plain kale chips.  I baked them at 350 for approximatley 20 minutes or so, but you will have to keep an eye on them and toss them around about halfway through.  The chips that had a light coating of dressing were nice and crispy.  The chips that had a heavy coating of dressing were partially crispy and had to stay in a little longer.  But you have to watch them to make sure they won't burn.
So basically, you could make these in the oven,  just keep an eye on them, toss them, make sure they are all crispy and at the same time not burn them.
Habanero Kale Chips (Raw, Vegan, Gluten-Free, Dairy-Free, Paleo-Friendly)
Print recipe
Ingredients
For the habanero mixture
1 1/4 cup organic cashews
1 1/4 cup purified or filtered water
1/4 cup organic lemon juice (freshly squeezed)
1 - 2 habanero peppers
1/2 teaspoon Himalayan pink salt
Directions
Prepare the kale
Step 1
De-stem the kale and break into small bite sized pieces. Set aside.
Prepare the habanero mixture
Step 2
De-stem the habanero peppers and put all ingredients for the habanero mixture into a Vitamix and blend until smooth and creamy.
Assemble
Step 3
In a large mixing bowl, add the kale pieces and pour the habanero mixture on top and stir/toss around until all pieces are covered and coated.

Spread the kale pieces out on a mesh tray of your dehydrator.

Dehydrate at 110 degrees for 12 hours, or until they are dry and crispy.

Enjoy!
Note
This recipe will make approximately (2) servings.

The recipe and photographs for "Habanero Kale Chips" by The Healthy Family and Home are licensed under a Creative Commons Attribution-NonCommercial 4.0 International License and cannot be used without my written permission.
Affiliate Disclosure: This post contains affiliate links. This means that if you were to make a purchase through one of these links, "The Healthy Family and Home" website would receive a small commission.
Amazon Disclosure: "The Healthy Family and Home" website is a participant in the Amazon Services, LLC Associates Program, an affiliate advertising program designed to provide a means for sites to earn advertising fees by advertising and linking to Amazon.com.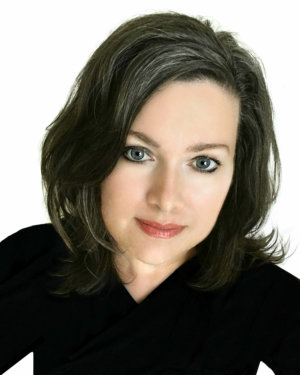 Hi, I'm Karielyn! I'm the published cookbook author of CLEAN DESSERTS and content creator of The Healthy Family and Home website since 2012. I specialize in creating easy, healthy plant-based recipes that are gluten-free + vegan and made with clean, real food ingredients that you can feel good about eating.