If you loved the Healthy Peanut Butter Cup recipe I posted a couple of weeks ago, I'm pretty sure you will like these homemade Raw Snickers Bar just as much!
I don't dare eat GMO candy bars or even like my desserts very sweet, so I don't know why I've been drawn to copycat candy bar recipes lately.
I guess they just look so darn good!
These little guys are just layers and layers of goodness: a layer of chocolate, raw caramel layer, a peanut layer and another layer of chocolate.
I'm not going to lie to you – they were a little messier to make than the peanut butter cups, but if you aren't trying to impress anyone with them, just do the best you can.
Now I've had my share of Snickers* bars back in the day, and they are good.
But these are a much, much better alternative than the original store-bought candy bar:
S.A.D. (Standard American Diet) Snickers Candy Bar Ingredients:
Ingredient List: MILK CHOCOLATE (SUGAR, COCOA BUTTER, CHOCOLATE, SKIM MILK, LACTOSE, MILKFAT, SOY LECITHIN, ARTIFICIAL FLAVOR), PEANUTS, CORN SYRUP, SUGAR, MILKFAT, SKIM MILK, PARTIALLY HYDROGENATED SOYBEAN OIL, LACTOSE, SALT, EGG WHITES, CHOCOLATE, ARTIFICIAL FLAVOR. MAY CONTAIN ALMONDS
*SNICKERS® Brand®/™ SNICKERS and the SNICKERS Parallelogram are registered trademarks of Mars, Inc. ©Mars, Incorporated
This healthier version is raw, vegan, gluten-free, dairy-free and contains no refined sugars.
Want more healthy dessert recipes? Check out Clean Eating Chocolate Crunch Bars, Pomegranate and Dried Blueberry Chocolate Bark, Dark Chocolate Cups with Pistachios and Goji Berries or my Clean Eating eCookbook with an entire chapter of healthy, clean eating recipes like this one that you will love!

Tip 1: I substituted and reduced the amount of sweetener in the chocolate part to 2 tbs of raw organic honey and also for the caramel to 2 tbs of raw organic honey and they were still good. However, I listed the original amount of maple syrup and agave nectar from the original recipe. Reduce or change the sweetener to your liking.
Tip 2: They need to be kept in the freezer because they will melt at room temperature.
Tip 3: I used the cute paper muffin cups for the photo, but actually made them in the same trusty silicone muffin cups I used for the Healthy Peanut Butter Cup recipe since I didn't have any square chocolate molds. I'm not sure how the paper cups would work if you use them.
Raw Vegan Snickers Bars
Print recipe
Ingredients
For the chocolate
1 cup organic coconut oil (melted/liquid)
1/2 cup organic raw cacao powder
1/4 cup organic maple syrup
For the caramel
1 cup organic medjool dates
3 tablespoons organic maple syrup (or raw organic honey for non-vegan)
2 tablespoons organic peanut butter (or almond butter)
1/2 teaspoon pink himalayan salt
2 tablespoons organic coconut oil
1 1/2 teaspoon organic vanilla extract
For the filling
Directions
Step 1
Place the caramel ingredients in a food processor and process until smooth (stopping to scrap the sides).

Place the chocolate ingredients into a medium sized bowl and stir until smooth.

Put a thick layer of chocolate on the bottom of your mold, muffin cups, etc.

Put a layer of caramel mixture (patting down with your fingers).

Add a layer of peanuts (gently pushing down into the caramel).

Add a final layer of chocolate to completely coat the top.

Place in the freezer for approximately 30 minutes or until hardened.

Store in the freezer until you are ready to eat/serve (they will melt at room temperature).

Enjoy!
Note
Recipe inspiration: Original Snickers Bar (SNICKERS® Brand ®/™ SNICKERS and the SNICKERS Parallelogram are registered trademarks of Mars, Inc. ©Mars, Incorporated)
Recipe source: https://www.damyhealth.com/2012/10/raw-homemade-snickers-bar/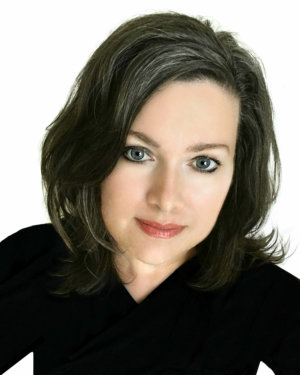 Hi, I'm Karielyn! I'm the published cookbook author of CLEAN DESSERTS and content creator of The Healthy Family and Home website since 2012. I specialize in creating easy, healthy plant-based recipes that are gluten-free + vegan and made with clean, real food ingredients that you can feel good about eating.