Just in time for St. Valentine's Day, I have for you these Clean Eating Vegan Raspberry Truffles to enjoy or make for someone you love.
They are based off my Clean Eating Strawberry Fudge Truffles I recently posted and since I had a bag of organic freeze-dried raspberries, it seemed only fitting to make a raspberry version.
I changed them up a little bit though, by simplifying the ingredients, omitting the avocado, and making a raw chocolate topping.
I also added freshly squeezed beet juice I had from the two beautiful organic beets I had just received from my Farmbox Direct delivery (they deliver organic fruits and veggies straight to your door).
This extra step only took a few extra minutes using my Omega juicer, but to me, it was worth it to add the extra nutrients and the beautiful color that beet juice has.
Traditional raspberry truffles usually contain unhealthy ingredients like these:
S.A.D. (Standard American Diet) Bartons Intense Raspberry Truffles: Ingredients: Dark Chocolate (Sugar, Chocolate Processed with Alkali, Cocoa Butter, Milkfat, Soy Lecithin - an Emulsifier, Vanilla, and Vanillin - An Artificial Flavor), Fondant (Sugar, Invert Sugar), White Confectionery Coating (Sugar, Partially Hydrogenated Palm Kernel Oil, Nonfat Milk Powder, Soy Lecithin - an Emulsifier, Monoglycerides, Artificial Flavor), Corn Syrup, Sorbitol, Palm Kernel Oil, Freeze Dried Raspberry Powder, Water, High Fructose Corn Syrup, Potassium Sorbate - a Preservative, Citric Acid.
The only "intense" thing about this product is that it's "intensely" filled with highly refined and processed ingredients like GMO's (soy lecithin, corn syrup, high fructose corn syrup, artificial flavors, preservatives, dairy, and refined sugar and salt.
My healthier version is made with clean, real food ingredients and is organic, raw, vegan, gluten-free, dairy-free, soy-free, paleo-friendly, and contains no refined sugar.

Expert Tips + Ingredient Substitutions To Make Gluten-Free Vegan Raspberry Truffles
Here are some expert tips to make this recipe perfectly:
Tip #1: I made the raspberry filling in my Vitamix (because I like to use it every chance I get!) but if you don't have a Vitamix, you can easily make these with a food processor.
Tip #2: I wanted to keep this recipe 100% raw, so I made a homemade chocolate topping, but it does tend to melt very easily. If you don't care if they are 100% raw, you could also use Enjoy Life Mini Chocolate Chips (1 cup + 1 tablespoon organic coconut oil). Just add to a small saucepan and melt on the lowest heat setting, stirring until melted. Using this method, the chocolate won't melt as easily.
Tip #3: This recipe can be made using homemade almond butter made in a Vitamix. For more recipes, you can make with a Vitamix, check out my Vitamix Recipe Index page for more inspiration. I like to make my own homemade almond butter because I have control over the quality of almonds that are used (raw, unpasteurized) and there are no added ingredients.
Want More Healthy Plant-Baked Vegan No-Bake Dessert Recipes?
Check out these:
Print
Clean Eating Vegan Raspberry Truffles
Yield 16 - 18 truffles
Raw / Vegan / Gluten-Free / Dairy-Free / Soy-Free / Paleo-Friendly / No Refined Sugar
Ingredients
For the filling:
For the chocolate coating:
Instructions
Prepare the filling:
Add all ingredients for the filling to a Vitamix or food processor and pulse on low speed until the dates are broken down and it is a thick paste-type consistency, but making sure you don't over process it. 
Take out a spoonful at a time and roll into a ball shape. They will be slightly soft, but should hold the shape of a ball.
Place them on a baking sheet lined with parchment paper and place in the freezer while you prepare the chocolate topping.
Prepare the chocolate topping:
Add all the ingredients for the chocolate topping to a small bowl and stir until it is well blended and smooth.
Remove the truffles from the freezer and gently place each one in the bowl of chocolate topping, one at a time, gently rolling them to make sure they are completely covered.
Optional:  Sprinkle organic shredded coconut on the top.
Place the coated truffles back on the baking pan and return to the freezer to harden for approximately 30-60 minutes.
Store them in the refrigerator or freezer until ready to serve because they will get soft and lose their shape if left out at room temperature.
Enjoy!
Notes
Get all your organic ingredients delivered straight to your door at up to 25 - 50% off retail by cutting out the middleman and retail markups with a Thrive Market Membership and save 15% off on your first order.
  The recipe and photographs for "Clean Eating Vegan Raspberry Truffles" by Karielyn Tillman of The Healthy Family and Home website are licensed under a Creative Commons Attribution Non-Commercial No Derivatives 4.0 International License and cannot be used without my written permission.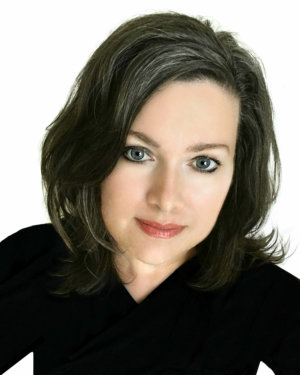 Hi, I'm Karielyn! I'm the published cookbook author of CLEAN DESSERTS and content creator of The Healthy Family and Home™ website since 2012. I specialize in creating easy, healthy plant-based and Medical Medium® compliant recipes that are gluten-free + vegan and made with clean, real food ingredients that you can feel good about eating.