You'll love how easy it is to make this healthy plant-based Mango and Hemp Seed Smoothie that's made with only 9 clean, real food ingredients and is gluten-free, dairy-free, soy-free, paleo-friendly, contains no refined sugar and is Medical Medium compliant.
This is a quick and nutritious breakfast smoothie that is ready to enjoy in less than 15 minutes using a Vitamix.
Mango and Hemp Seed Smoothie
I added as many nutrient-dense superfoods in this healthy smoothie as I could to give you the perfect energy boost for a breakfast smoothie.
It's made with "Green Vibrance" which is a plant-based superfood supplement that's gluten-free and non-GMO.
One serving contains over 25 billion probiotics and is loaded with superfoods and other nutrients.
I added some mango that I had leftover from my Vanilla Bean and Mango Chia Seed Pudding recipe I posted earlier and I used homemade almond milk to make it, but you could also use your favorite non-dairy milk instead.

How To Make Mango and Hemp Seed Smoothie | Step-By-Step Instructions:
This is an easy plant-based smoothie recipe that is customizable - so feel free to substitute ingredients or omit it you don't have them on hand.
Step 1: Prepare Your Mango
In this recipe, you can use either fresh or frozen mango.
If you use fresh mango, you'll need to peel and cube the mango before adding it to your Vitamix.
Step 2: Blend The Ingredients
Next, you'll add the remaining ingredients to the Vitamix and blend until everything is creamy and smooth.
Don't worry if you don't have all the ingredients to make this recipe, like lucuma powder or maca powder.
I added those ingredients to give the recipe an extra nutritional boost, but you can omit them if you don't have them on hand.
Also, if you don't like or have Green Vibrance, you can substitute it with your favorite plant-based protein powder like this organic raw vegan brand, which is my favorite.
If you want, you can add extra hemp seeds, dried mulberries or almonds on the top before serving.
Want More Healthy Plant-Based Smoothie Recipes?
Check out these:
Did You Make This Recipe?
If so, please leave a rating and comment below to let me know...it would make my day! 🙂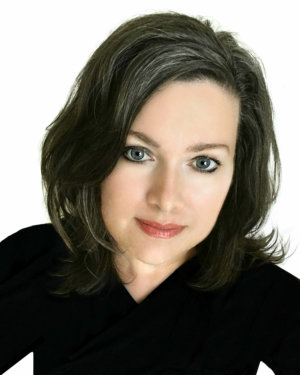 Hi, I'm Karielyn! I'm the published cookbook author of CLEAN DESSERTS and content creator of The Healthy Family and Home™ website since 2012. I specialize in creating easy, healthy plant-based and Medical Medium® compliant recipes that are gluten-free + vegan and made with clean, real food ingredients that you can feel good about eating.