This Gluten-Free Vegan Vanilla Bean and Mango Chia Seed Pudding is one of the first recipes I've made using my new organic vanilla bean powder.
If you've never had chia seed pudding before, it's a super healthy pudding-like snack loaded with nutrients from chia seeds.
And, there are so many different varieties you can make too! Some I've made are Pumpkin Spice and Pecan Chia Pudding, Vanilla Bean and Blueberry Chia Pudding. Raspberry and Banana Chia Pudding, Blackberry Pomegranate and Hemp Protein Chia Pudding, Vegan Chocolate Chip Chia Seed Pudding and Pineapple Protein Chia Seed Pudding.
Although I would normally veer towards making some kind of chocolate chia seed pudding, this time I wanted to try something different.
I had just received my "Wild Foods" order of 100% vanilla bean powder in the mail and wanted to use it to make a raw, fruity, sweet snack...and this was it! The pudding will have a darker color to it than if you just made a plain mango chia pudding, due to the vanilla bean powder. And if you look very closely, you will see the beautiful brown specks of vanilla bean goodness.
Although these two puddings aren't exactly identical in taste and texture, here are the ingredients in a popular commercial brand of pudding:
S.A.D. (Standard American Diet) Jell-O Tapioca Pudding
Ingredients: Milk Skim, Water, Sugar, Tapioca, Food Starch Modified, Contains less than 1% of Vegetable(s) Oil Hydrogenated (Coconut Oil Hydrogenated, Palm Kernel Oil Hydrogenated), Salt, Sodium Stearoyl Lactylate, Sodium Alginate, Flavor(s) Natural and Artificial, Color(s) Artificial, Yellow 5, Yellow 6, Vitamin A Palimate, Vitamin D.
Like most processed and store-bought foods, it contains refined, white sugar, oils, refined salt, GMO dairy and artificial food coloring.
This healthier pudding version is raw, vegan, gluten-free, dairy-free, nut-free, soy-free, paleo-friendly and contains no refined sugar.
Want more healthy dessert recipes? Check out Creamy Chocolate Pudding, Vegan No-Bake Peanut Butter Cheesecake, Pomegranate and Dried Blueberry Chocolate Bark or my Clean Eating Cookbook with an entire chapter of 20 healthy, clean eating desserts you will love!

5 Fast Facts About Almonds (Almond Milk):*
helps to regulate cholesterol and blood pressure
energy booster
loaded with calcium and fiber
1/4 cup contains 8 grams of vegan protein
high in anti-oxidants
5 Fast Facts About Chia Seeds:*
excellent source of healthy omega fatty acids
contains 700% more calcium than salmon
contains more anti-oxidants than flaxseeds or blueberries
contains 500% more calcium than milk
contains 20% easily digestible vegan protein
5 Fast Facts About Mangos:*
super high in vitamin A at 25% RDA
good source of copper at 12% RDA
excellent anti-oxidant
contains 46% RDA of vitamin C
contains 10% RDA of vitamin B6
5 Fast Facts About Raw Coconut Crystals:*
low glycemic (GI of 35)
raw, vegan and gluten-free
unrefined and unbleached
contains 17 amino acids
is an abundant source of minerals and broad spectrum B vitamins
*These statements have not been evaluated by the Food and Drug Administration. This information is not intended to diagnose, treat, cure or prevent any disease.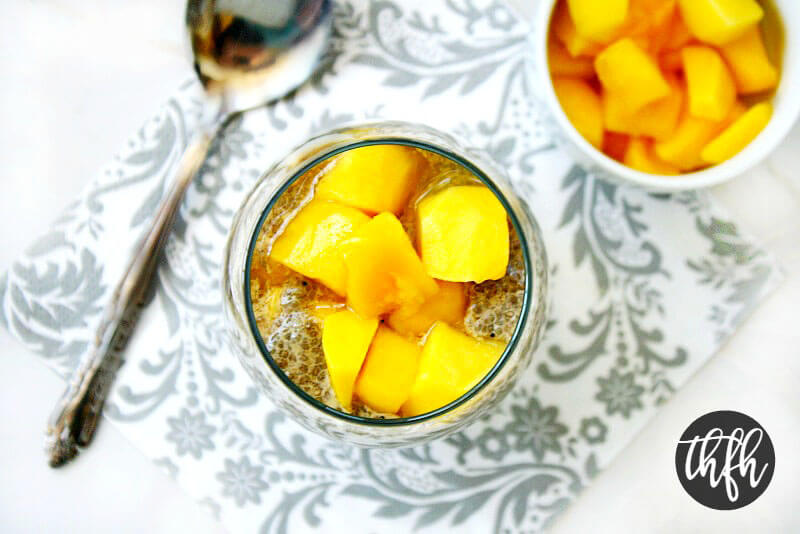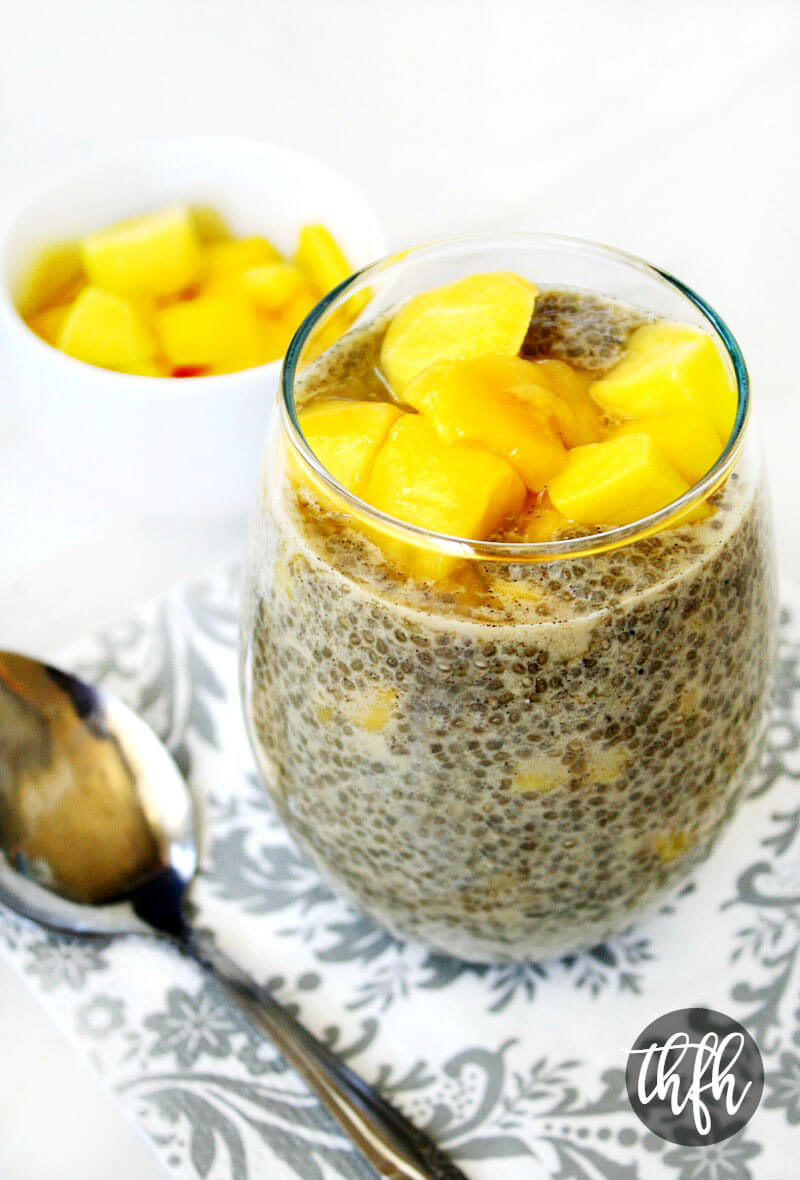 Tip #1: I don't think this would turn out the same if you tried to substitute the pure vanilla bean powder with vanilla extract. I didn't test it with the extract because I didn't want to waste an entire serving of my chia pudding to try it out and because I was so pleased with my 100% ground vanilla bean powder. One of the reasons I switched from using the extract is because I didn't care for the strong alcohol flavor, especially in raw desserts like this one. You don't have to worry about that when using the powder and, it will last twice as long as the extract because you only have to use half as much. It's the best $15 dollars I have spent in a long time, hands down.
Tip #2: This is not an overly sweet dessert (getting it's sweetness from the mango and 2 tablespoons of organic granulated sweetener), so adjust the amount of mango/sweetener if you prefer a sweeter pudding. I used raw coconut crystals as my sweetener, but you can substitute with the sweetener of your choice.
Tip #3: I like to use a mason jar to mix it and then eat my pudding straight from the jar, but you don't have to use a mason jar to mix it up. Just put all the ingredients into a small bowl, stir very well and put it in the refrigerator to firm.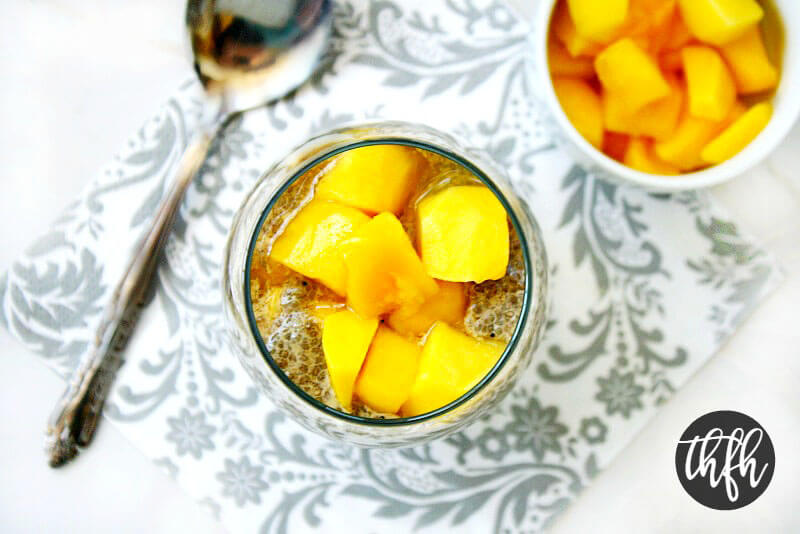 Print
Gluten-Free Vegan Vanilla Bean and Mango Chia Seed Pudding
Yield 1 - 2 servings
Raw / Vegan / Gluten-Free / Dairy-Free / Soy-Free / Paleo-Friendly / No Refined Sugar
Instructions
Prepare the mango:  Peel the mango and dice into small pieces.
Add the diced mango and all other ingredients to a glass mason jar.  Adjust sweetener to your preference.
Seal the lid to the mason jar tightly and shake vigorously until everything is mixed together well.
Place the mason jar in the refrigerator for approximately 30 minutes, or until it firms up a little.
Optional: Add extra diced mango and/or organic shredded coconut flakes on top for garnish.
Enjoy! 
Notes
Get all your organic ingredients delivered straight to your door at up to 25 - 50% off retail by cutting out the middleman and retail markups with a Thrive Market Membership and save 15% off on your first order.
  The recipe and photographs for "Gluten-Free Vegan Vanilla Bean and Mango Chia Seed Pudding" by Karielyn Tillman of The Healthy Family and Home website are licensed under a Creative Commons Attribution Non-Commercial No Derivatives 4.0 International License and cannot be used without my written permission.
Recipe Roundups: Food Bloggers are always welcome to use a photo and a link back to my original post to share on recipe roundups without requesting permission.

Affiliate Disclosure: This post contains affiliate links. This means that if you were to make a purchase through one of these links, "The Healthy Family and Home" website would receive a small commission at no additional cost to you.
Amazon Disclosure: "The Healthy Family and Home" website is a participant in the Amazon Services, LLC Associates Program, an affiliate advertising program designed to provide a means for sites to earn advertising fees by advertising and linking to Amazon.com.
Thank you for your support of this website!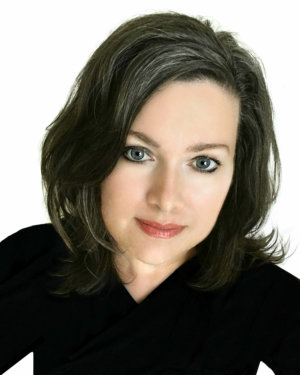 Hi, I'm Karielyn! I'm the published cookbook author of CLEAN DESSERTS and content creator of The Healthy Family and Home™ website since 2012. I specialize in creating easy, healthy plant-based and Medical Medium® compliant recipes that are gluten-free + vegan and made with clean, real food ingredients that you can feel good about eating.