This Gluten-Free Vegan Creamy Mushroom Lasagna recipe is an easy and healthy recipe made with clean, real food ingredients. It's a savory and rustic plant-based version of the traditional comfort food that everyone will love!

Gluten-Free Vegan Creamy Mushroom Lasagna
Here's why this recipe works - my top 3 reasons:
A healthy plant-based version of traditional mushroom lasagna
Can be prepared in under 15 minutes
Made with clean, real food ingredients
Healthy Plant-Based Version Of Traditional Mushroom Lasagna
This Gluten-Free Vegan Creamy Mushroom Lasagna is a savory comfort meal with a combination of creamy vegan mushroom sauce and gluten-free pasta.
It's a favorite in my home because my husband loves mushrooms and my boys love pasta, so it makes everyone happy 🙂
Traditionally, lasagna recipes include cheese and even though this is a vegan recipe, it doesn't even use vegan cheese.
It doesn't need it and you won't miss it at all!
This lasagna gets its creaminess from the vegan mushroom sauce which is layered between the lasagna noodles and the savory mushroom mixture.
It's then topped with a golden gluten-free breadcrumb type topping to add a crunchy texture to it.
Can Be Prepared In Under 15 Minutes
Don't be fooled by the ingredient list and recipe instructions for this dish!
It's really simple to make in only 3 quick and easy steps.
For example:
Mushroom Mixture - prepping the veggies for this part takes about 5 minutes
Mushroom Sauce - making the sauce takes about 5 minutes
Topping - mixing the ingredients for the topping takes about 5 minutes
You can prepare this meal in about 15 minutes and the rest of the time is inactive baking time so there's no hands-on needed!
Made With Clean, Real Food Ingredients
This recipe is 100% vegan and 100% gluten-free - just make sure you use gluten-free no-boil lasagna noodles!
It's also a great recipe for new vegans who are transitioning into animal-free products or who are trying to eventually steer away from processed vegan ingredients.
I don't normally purchase processed vegan ingredients except on a rare occasion and don't recommend them because they are processed and not "real food".
But, in my opinion, it's better to eat a lightly processed vegan ingredient as a new vegan than continue to consume animal products.
If it helps someone become vegan or helps them to remain vegan, to me that's a better option 🙂
In this recipe, I used vegan cream cheese (Kite Hill) which is dairy-free and made with almond milk.
The rest of the ingredients are clean and unprocessed.
This healthier recipe is vegan, gluten-free, dairy-free, soy-free and egg-free.

How Do I Make This Recipe: Step-by-Step Instructions
Here is how to make this recipe and I'll show you with step-by-step instructions below:
The recipe may look a little complicated, but don't worry - but with only three quick + easy steps, it really isn't!
Step 1: Prep The Veggies For the Mushroom Mixture
Firstly, prep your veggies + herbs which only takes a few minutes and then saute them. Fresh herbs will give you the best flavor but you can also use dried herbs.
Step 2: Prepare The Mushroom Sauce
Secondly, prepare the mushroom sauce by heating up the coconut milk, tapioca flour (thickener) and nutritional yeast.
Step 3: Prepare The Topping
Thirdly, add the ingredients for the gluten-free bread crumb topping to a small bowl and stirring everything together.
Step 4: Bake The Lasagna
Lastly, layer everything in your baking dish and bake it.
Since I used "no-boil" lasagna, the inactive baking time is about 50 minutes but you can enjoy the warm, rustic aroma in your kitchen while you're waiting!
Want More Healthy Plant-Based Dinner Recipes?
Check out these: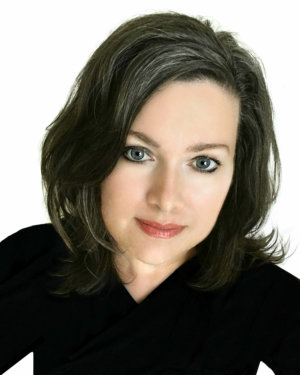 Hi, I'm Karielyn! I'm the published cookbook author of CLEAN DESSERTS and content creator of The Healthy Family and Home™ website since 2012. I specialize in creating easy, healthy plant-based and Medical Medium® compliant recipes that are gluten-free + vegan and made with clean, real food ingredients that you can feel good about eating.