These Clean Eating Vegan Sweet Potato Pecan Balls are a nice little twist to a traditional sweet potato casserole at your next holiday family gathering.
With only 4 clean, real food ingredients, they are much healthier, super easy to make and are perfect for portion control!
I've made them with rolled in chopped pecans, plain and even rolled in a cinnamon + sugar mixture which is really good.
Traditional sweet potato casserole usually contains unhealthy ingredients like the following:
S.A.D. (Standard American Diet) Sweet Potato Casserole Ingredients:
Typical Casserole Ingredients:  3 cups sweet potatoes, 1/2 cup sugar, 1/2 cup butter, 2 eggs, 1/3 cup milk
Typical Topping Ingredients:  1/3 cup butter, 1 cup brown sugar, 1/2 cup flour, pecans
They contian dairy (eggs, butter, milk) and refined sugar and white flour.
This healthier version uses just 4 clean, real food ingredients and they're vegan, gluten-free, dairy-free, lectin-free, egg-free, alkaline, paleo-friendly and contain no refined sugar.
Want more healthy side dish recipes?  Check out Roasted Smashed Potatoes with Smoked Paprika Habanero Sauce, Garlic and Shallot Fingerling Potatoes, Rosemary and Garlic Sweet Potato Medallions or my Clean Eating Cookbook with an entire chapter of 20 healthy, clean eating snack and side dish recipes just like this one that you will love!

5 Fast Facts About Sweet Potatoes:*
contains anti-inflammatory properties
contains 2 g of vegan protein
contains 4 g of fiber
high in vitamin A, vitamin C, vitamin B5 and vitamin B6
excellent source of potassium, copper and manganese
5 Fast Facts About Pecans:*
contains naturally occurring anti-oxidants
helps to lower cholesterol
high quality source of protein
contains more 19 vitamins and minerals
excellent source of vitamin E
5 Fast Facts About Date Nectar:*
25% less sugar than honey
vegan, gluten-free, dairy-free, lectin-free, paleo
organic + non-GMO
great source of antioxidants
made with organic California dates
*These statements have not been evaluated by the Food and Drug Administration.  This information is not intended to diagnose, treat, cure or prevent any disease.
Print
Clean Eating Vegan Sweet Potato and Pecan Balls
Yield 10 - 12 small balls
Vegan / Gluten-Free / Dairy-Free / Lectin-Free / Egg-Free / Alkaline / Paleo-Friendly / No Refined Sugar
Ingredients
For the balls:
For the topping:
Instructions
Prepare the sweet potatoes:
Bake the sweet potatoes according to your preferred method.  (I like to place mine on a baking sheet lined with parchment paper and bake at 350 degrees for about 45-60 minutes, or until they are soft on the inside). Allow them to completely cool before going to the next step.
Prepare the balls:
Add the cooked sweet potatoes (after they've cooled off) to a medium-sized bowl and mash them with a fork until they are the consistency of "mashed potatoes".
Add the date nectar, pecans and pumpkin spice to the mashed sweet potatoes and stir until well combined.  Adjust the sweetener and/or spices to your preference.
Take out a spoonful at a time and gently shape them into a ball shape.  They will be somewhat soft, but should be able to form the shape of a ball.
Prepare the topping:
Option 1: Add the 1/3 cup of chopped pecans (for the topping) to a small bowl and roll each sweet potato ball into the pecans until they are covered.  Gently pat down any loose pecans so they don't fall off.
Option 2: Add 1-2 tablespoons of organic cinnamon + non-GMO xylitol mixture to a small bowl and roll the sweet potato balls until they are covered.
Option 3: Leave them plain.
Bake the balls:
Place the balls on a baking sheet lined with parchment paper and bake at 350 degrees for approximately 15-20 minutes, or just long enough to warm them up.
Enjoy!
Notes
Get all your organic ingredients delivered straight to your door at up to 25 - 50% off retail by cutting out the middleman and retail markups with a Thrive Market Membership and save 15% off on your first order.
  The recipe and photographs for "Clean Eating Vegan Sweet Potato and Pecan Balls" by Karielyn Tillman of The Healthy Family and Home website are licensed under a Creative Commons Attribution Non-Commercial No Derivatives 4.0 International License and cannot be used without my written permission.
Recipe Roundups: Food Bloggers are always welcome to use a photo and a link back to my original post to share on recipe roundups without requesting permission.
Affiliate Disclosure: This post contains affiliate links. This means that if you were to make a purchase through one of these links, "The Healthy Family and Home" website would receive a small commission at no additional cost to you.
Amazon Disclosure: "The Healthy Family and Home" website is a participant in the Amazon Services, LLC Associates Program, an affiliate advertising program designed to provide a means for sites to earn advertising fees by advertising and linking to Amazon.com.
Thank you for your support of this website!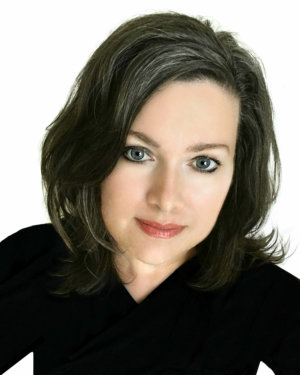 Hi, I'm Karielyn! I'm the published cookbook author of CLEAN DESSERTS and content creator of The Healthy Family and Home™ website since 2012. I specialize in creating easy, healthy plant-based and Medical Medium® compliant recipes that are gluten-free + vegan and made with clean, real food ingredients that you can feel good about eating.