Read my review about "Original Greens On The Go" Berry from It Works! Global featuring 52 herbs and nutrient-rich superfoods, fruits and vegetables, all non-GMO, soy-free, keto-friendly and vegan.
Today I'd like to share with you an in-depth summary of the Berry flavor of the "Greens On The Go" supplement from It Works! Global.
While I would always advocate eating your fruits and vegetables fresh and raw, sometimes this is not always possible, especially when you're on the go.
And even when we do eat healthy, are we truly eating 34 different varieties of fruits + vegetables? Let alone in just one serving?
34 different varieties of fruits + vegetables aren't the only benefit of this supplement - it also contains 52 herbs and nutrient-rich superfoods!
Although the drink is dark green in color, it doesn't have the typical "green" taste to it, but a subtle berry flavor.
It comes in a "Berry" and "Chocolate" flavor…and the "Berry" is my favorite.
When at home, I mix mine with purified/filtered water (from my Berkey) in a mason jar like in my photo above. When I take it with me on-the-go, I use my glass LifeFactory bottles.
I've seen a lot of people online mixing their "Greens On The Go" packets into plastic water bottles which isn't a good idea because it's really just adding more toxins to your body because plastic water bottles contain the chemical BPA (Bisphenol A).
Try to use glass water bottles or stainless steel water bottles when using "Greens On The Go" (or with any beverage) to avoid additional toxins.
What is "Greens On The Go"?
The following section is from the "Greens On The Go" product literature:
"Greens On The Go is an alkalizing, balancing, and detoxifying blend of 52 herbs and nutrient-rich superfoods, fruits and vegetables, and the pH-balancing blend of magnesium and potassium. With naturally occurring vitamins, minerals, phytonutrients, and enzymes, the nutrients found in Greens Blend are at their highest bioactive, bioavailable form. That means maximum absorption by your body to support your best health."
Alkalize - The natural blend of ingredients in "Greens Blend" | "Greens On The Go" is designed to help alkalize the body, restore pH-balance, and support the immune system for overall health and wellness.*
Balance - "Greens Blend" | "Greens On The Go" contains a powerful blend of naturally occurring vitamins, minerals, phytonutrients, and enzymes in their bioactive, bioavailable form so you can experience maximum absorption by your body for a big nutritional boost.*
Detoxify - With the natural detoxifying properties of Matcha Green Tea and a complex blend of 34 different varieties of fruits and vegetables, "Greens Blend" | "Greens On The Go" delivers the best nutrients to support your body's natural detoxification and help your body to naturally cleanse and balance for a healthier you.*
*These statements have not been evaluated by the Food and Drug Administration. This product is not intended to diagnose, treat, cure or prevent disease.
Why Are Magnesium and Potassium Important for Alkalizing The Body?
"All fresh fruit and vegetables have important alkalizing benefits, but a diet of those highest in potassium is best for maintaining an alkaline, pH-balanced body.
Each serving of Greens™ provides 250 mg of potassium in the form of potassium citrate, the strongest alkalizing agent found in citrus fruit.
An acidic body is not only low in potassium but likely low in magnesium as well, as magnesium is important for regulating your blood's potassium and blood's calcium levels.
When your body is unbalanced and overly acidic, it tries to counteract that acidity by releasing calcium and magnesium from the bones to promote an alkaline pH.
Without an adequate daily source of alkalizing foods and supplements, your bones get weaker and more porous and your muscles lose strength and mass." (source)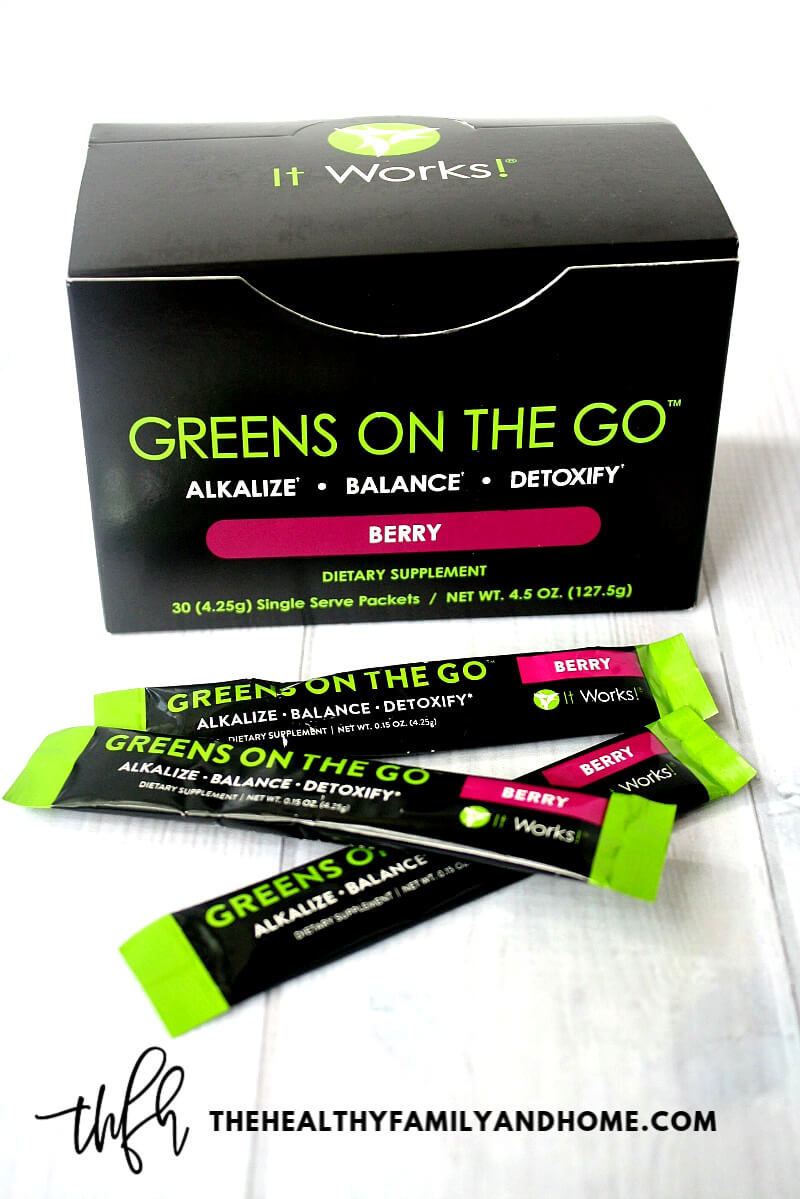 What Foods Are Highly Acidic?
You may be wondering, "Could I be eating highly acidic foods"?
I was really shocked the first time I saw an acidic/alkaline food chart.
Before I started eating clean, 99% of everything I ate was on the acidic food list….lots of high carb foods and hardly any fresh fruits and vegetables.
Now that I've cleaned up my diet, the majority of my foods come from the alkaline list, with a small handful of healthy foods from the acidic list.
Keep in mind, the acid food list doesn't mean you shouldn't eat any acidic foods at all.
The important thing to remember is it's all about BALANCE.
You should just try to eat more alkaline foods than acidic each day.
Here is a general guideline:
To restore health: 80% alkaline / 20% acidic
To maintain health: 60% alkaline / 40% acidic
If you are eating mostly acid foods or your ratios are even reversed from the ones listed above, it would be a good idea to try to focus on increasing your alkaline foods, or using a supplement like "Greens On The Go" to assist you in a transition.
What Acidic Foods Should I Avoid?
An unbalanced body can suffer severe and prolonged damage due to high acidity, making an acidic body more prone to sickness.
And, processed and fatty foods, environmental pollutants, and even stress can all contribute to high levels of acidity within the body.
But how do I know which foods I need to avoid?
Here's a list of some common acidic foods:
Acidifying Vegetables: corn, lentils, olives, winter squash
Acidifying Fruits: canned or glazed fruits, cranberries, currents, plums**, prunes**
Acidifying Grains, Grain Products: amaranth, barley, bran (oat), bran (wheat), bread, corn, cornstarch, crackers (soda), flour (wheat), flour (white), hemp seed flour, kamut, macaroni, noodles, oatmeal, oats (rolled), quinoa, rice (all), rice cakes, rye, spaghetti, spelt, wheat germ, wheat
Acidifying Beans & Legumes: almond milk, black beans, chickpeas, green peas, kidney beans, lentils, pinto beans, red beans, rice milk, soybeans, soy milk, white beans,
Acidifying Dairy: butter, cheese, cheese (processed), ice cream, ice milk
Acidifying Nuts & Butters: cashews, legumes, peanut butter, peanuts, pecans, tahini, walnuts
Acidifying Animal Protein: bacon, beef, carp, clams, cod, corned beef, fish, haddock, lamb, lobster, mussels, organ meats, oyster, pike, pork, rabbit, salmon, sardines, sausage, scallops, shellfish, shrimp, tuna, turkey, veal, venison
Acidifying Fats & Oils: avocado oil, butter, canola oil, corn oil, flax oil, hemp seed oil, lard, olive oil, safflower oil, sesame oil, sunflower oil
Acidifying Sweeteners: carob, corn syrup, sugar
Acidifying Alcohol: beer, hard liquor, spirits, wine
Acidifying Other Foods: ketchup, cocoa, coffee, mustard, pepper, soft drinks, vinegar
Acidifying Drugs & Chemicals: aspirin, chemicals, drugs( medicinal) drugs (psychedelic), herbicides, pesticides, tobacco
Acidifying Junk Food: beer (pH 2.5), coca-cola pH 2), coffee (pH 4)
**These foods leave an alkaline ash but have an acidifying effect on the body.
What Alkaline Foods Should I Eat?
Here's a list of some common alkaline foods:
Alkalizing Fruits: alfalfa, barley grass, beet greens, beets, broccoli, cabbage, carrot, cauliflower, celery, chard greens, chlorella, collard greens, cucumber, dandelions, dulce, edible flowers, eggplant, fermented veggies, garlic, green beans, green peas, kale, kohlrabi, lettuce, mushrooms, mustard greens, nightshade veggies, onions, parsnips, peas, peppers, pumpkin, radishes, rutabaga, sea veggies, spinach, spirulina, sprouts, sweet potatoes, tomatoes, watercress, wheatgrass, wild greens
Alkalizing Oriental Vegetables: daikon, dandelion root, kombu, maitake, nori, reishi, shitake, umeboshi, wakame
Alkalizing Fruits: apple, apricot, avocado, banana, berries, blackberries, cantaloupe, cherries (sour), coconut (fresh), currents, dates (dried), figs (dried), grapes, grapefruit, honeydew melon, lemon, lime, muskmelons, nectarine, orange, peach, pear, pineapple, raisins, raspberries, rhubarb, strawberries, tangerine, tomato, tropical fruits, umeboshi plums, watermelon
Alkalizing Protein: almonds, chestnuts, millet, tempeh (fermented), tofu (fermented), whey protein powder
Alkalizing Sweeteners: stevia
Alkalizing Spices & Seasonings: chili pepper, cinnamon, curry, ginger, herbs (all), miso, mustard, sea salt, tamari
Alkalizing Other: alkaline antioxidant water, apple cider vinegar, bee pollen, fresh fruit juice, green juices, lecithin granules, mineral water, molasses (blackstrap), probiotic cultures, soured dairy products, veggie juices
Where Can I Find Healthy Alkaline Recipes?
Most of the recipes on my website include alkaline ingredients and would help you increase your alkaline ratio.
Here are a few you might like to try:
Sweet Potato "Toast" with Spicy Guacamole
Roasted Cauliflower with Chipotle + Lime
What Ingredients Are In "Greens On The Go" Berry from It Works!?
Ok, so now that we know we all need to probably increase the number of alkaline foods in our diets, let's get back to the "Greens On The Go", which is designed to alkalize, balance and detoxify.
It Works! has changed the formula from when I first posted this review back in 2014, but I've updated the ingredient list to reflect the most current ingredients as of 4-1-19.
You can find the product literature with more information here.
Here's the most current ingredient list for the "Berry" flavor*:
Magnesium – 13% DV
Potassium – 7% DV
Proprietary Blend - Greens (1,080 mg)
Blue-Green Algae (Spirulina)
Parsley
Barley Grass
Spinach
Chlorella
Alfalfa Extract
Matcha Green Tea
Watercress
Rosemary Leaf
Plantain Leaf
Dandelion Leaf
Lemongrass
Green Tea Leaf Extract
Dulse
Proprietary Blend - Whole Foods (1,475 mg)
Pea Fiber
Apple Fiber
Eleuthero Root Extract
Fruit + Vegetable Blend - Apple, Carrot, Tomato Juice, Orange Juice, Blueberry, Rosehips, Beet, Amia, Kale, Plum, Ginger, Pineapple Juice, Cauliflower, Broccoli, Grape Juice, Grapefruit Juice, White Willow, Onion, Papaya Juice, Peach, Pear Juice, Brussels Sprouts, Lemon Juice, Raspberry Juice, Strawberry Juice, Pumpkin, Black Current, Goji
Sunflower Lecithin
Astragalus Root Extract
Turmeric
Meadowsweet Herb
Blackberry Fruit
Acerola
Bilberry Fruit Extract
Cranberry
Other Ingredients: Natural Flavors, Malic Acid, Citric Acid, Silica, Rebaudioside A
*These statements have not been evaluated by the Food and Drug Administration. This product is not intended to diagnose, treat, cure or prevent any disease.
Does "Greens On The Go" Berry from It Works! Contains GMO Ingredients?
Good news...all ingredients are GMO-free!
This is important when you are trying to detoxify your body.
Does "Greens On The Go" Berry Contain Caffeine?
It Works! Greens on the Go contains "Matcha Green Tea" and "Green Tea Leaf Extract", which contains natural caffeine.
Is "Greens On The Go" Gluten-Free?
"Greens On The Go" contains Barley Grass and Barley Malt, which can be a problem for people with celiac disease. See this article for more information.
Per the product literature (dated 4/1/19):
"Greens On The Go" is formulated with only gluten-free ingredients. It is not currently tested to detect gluten that may or may not be introduced during the manufacturing process."
If you need to avoid gluten, please use this product at your discretion.
Is "Greens On The Go" Soy-Free?
The original formula contained fermented soy ingredients, but the current formula as of 4-1-19 does not contain soy ingredients.
Is "Greens On The Go" Keto-Friendly?
Yes!
Even though it contains 34 different varieties of fruits and vegetables, many of which are not officially "keto-approved", "Greens On The Go" is keto-friendly containing only 2 gram of carbohydrates and 1 gram of dietary fiber per serving which comes out to 1 net carb!
Want More Healthy Tips?
Drink Lots of Water - When drinking "Greens On The Go", make sure you drink at least 8 ounces of filtered/purified water. To make sure I use the cleanest water possible, I use a Berkey water filtering system.
Add More Healthy Foods + Meals To Your Day - I've been reading the book "Medical Medium - Life Changing Foods" and "Medical Medium - Liver Rescue" to incorporate more healing and alkalizing foods into my meals.
Use Healthy Detox Methods - Other ways to help your body naturally detox is to dry brush your skin before showering, using a rebounder to help assist your lymphatic system and taking a warm bath with Epson salt + essential oils.
Where Can I Buy "Greens On The Go" by It Works!?
You can purchase It Works! "Greens On The Go" or any other of the many products that It Works! offers by clicking here.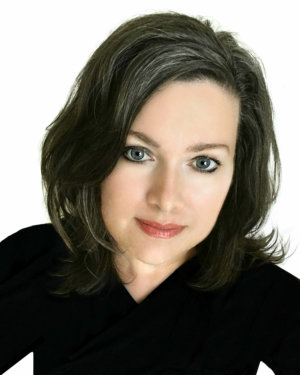 Hi, I'm Karielyn! I'm the published cookbook author of CLEAN DESSERTS and content creator of The Healthy Family and Home™ website since 2012. I specialize in creating easy, healthy plant-based and Medical Medium® compliant recipes that are gluten-free + vegan and made with clean, real food ingredients that you can feel good about eating.