Today I'd like to share with you "Maty's All Natural Cough Syrup" and you may wonder why when I primarily share healthy recipes with you.
Well, there's a couple of good reasons.
The first reason is because it's that time of the year when coughs and colds are on the rise.
And the second reason is that I want to make sure you know there are healthy options with clean ingredients available for cold remedies just like there are healthy options with clean ingredients for food.
You have choices...just like with food and ingredients and you don't have to settle for toxic health products.
Hopefully, you've already started working on "cleaning out your pantry" of processed foods full of chemicals, preservatives, and toxic ingredients.
When you walk away from processed foods full of chemicals, preservatives, and toxic ingredients and start eating clean, unprocessed foods with real ingredients, this same process really should be occurring in all areas of your life.
From the cleaning products, personal products, and even the health products that you use.
The focus today will be on replacing toxic, chemical-laden products when your family gets sick with natural ones made with real ingredients.
I was recently introduced to the "Maty's Healthy Products" brand which makes all-natural cough syrups, all-natural baby ointment, all-natural baby chest rub, all-natural vapor rub and breathe better nasal ointment.
Although I have been extremely blessed that neither of my two young boys has ever needed or taken any type of doctor-prescribed medications, antibiotics or even over-the-counter medications, I know that is not the norm.
I always knew in the back of my head that if they did need something for a cough or cold, I would just make one of the many home remedies I've seen on Pinterest or from one of the many health articles I've read.
But the truth is, you never know when sickness will come and it's best to be proactive and be prepared ahead of time, especially in my case.
My mind tends to "go blank" and I forget everything I know when in a crisis mode..."what essential oil do I need for xxxxxx" or "do you use heat or cold for xxxxxx", things like that.
While I'm a big advocate of home remedies, I think it would be much easier to have a home remedy already prepared and sitting on your shelf-ready when you need it, with all the right ingredients in the correct amounts.
No scrambling around trying to round up ingredients to make a homemade version, no panic, no remembering how much and what to add, or if you even have all the ingredients.
The convenience is worth it to me.
So for these reasons, I'm so glad to know I now have something to rely on and have on hand if the need arises.
VERY IMPORTANT - BECAUSE THIS PRODUCT CONTAINS HONEY, IT SHOULD NOT BE GIVEN TO INFANTS OR ANY CHILD UNDER 1 YEAR OF AGE!
Benefits:
100% Natural, Drug-Free
Contains Clinically Proven Ingredients
Gluten-Free, Dairy-Free, No Corn, Soy or Wheat
No Harmful Side Effects
Soothes and Coats Sore Throats
Improves Sleep Quality
Made in the U.S.A.
Ingredient List :
Zinc (as zinc gluconate) 5 mg / 35% DV
Maty's Proprietary Blend 6 g
Buckwheat Honey - the most antioxidant honey produced in the USA
Apple Cider Vinegar - promotes healthy mucous flow and provides immune support
Sea Salt - provides trace minerals and is a natural detoxifier
Lemon Peel - the source of limonene, a flavonoid that encourages natural detoxification
Cinnamon - traditionally used for colds and promotes healthy breathing
Lemon Balm - antispasmodic, has a calming effect, mildly anti-viral
Grapefruit Seed Extract - acts as a natural detoxifier and boosts the immune system
Cayenne Pepper - increases blood flow and is anti-fungal
Majoram - anti-inflammatory, antibacterial
Other Ingredients: Olive Oil, Distilled Water
Gluten-Free, Dairy-Free, Alcohol-Free and contains no artificial preservatives, color additives, sweeteners, corn, soy or wheat.
*These statements have not been evaluated by the Food and Drug Administration. This product is not intended to diagnose, treat, cure or prevent disease.
And that's it!
Look at the ingredients in some of the other "mainstream" and highly advertised over-the-counter cough medicines in the graphic below.
They are bottles of chemical-filled, man-made ingredients that are toxic and harmful to our bodies, especially children's.
The main ingredient - Dextromethorphan - comes with warnings, "serious" side effects, overdose warnings, drug interactions, precautions, and even the toll-free U.S. Poison Hotline number to report overdoses.
That's pretty scary. And that's for only one ingredient.
When our bodies are in need of healing, they need whole and real ingredients that will support the healing process and not toxic ones that add burden to our already distressed systems.
There is no reason to consume a product that contains chemicals, high fructose corn syrup, and food dyes when there is an all-natural product that is safe and effective.
Especially when there is no difference in price between the two.
A 4-ounce bottle of Maty's All Natural Cough Syrup runs around $7.99 (depending on where you buy it) compared to a bottle of Triaminic Cough Syrup that runs around $7.49 for a 4-ounce bottle (depending on where you buy it).
While I would gladly pay more for an all-natural, chemical-free product, you don't have to.
You're getting higher quality ingredients for the same price as the toxic ones.
Contains "Dextromethorphan"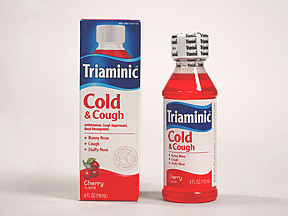 Maty's has done all the work and research for you and has created the perfect combination for an all-natural cough syrup using real, whole ingredients.
It's a thick, dark amber-colored syrup that has a pleasant, natural taste to it...not medicine-y at all or that thin syrup that's either red, orange or purple in color.
All Natural - No Chemicals or Artificial Colors
I think the flavor and texture would make it very easy to administer to children and they wouldn't come to expect sugary, red-colored liquids as the remedy to make them feel better.
And, you don't have to worry about side effects, overdosing, warnings, etc and having the U.S. Poison Control Center's number on hand.
GIVEAWAY TIME!
Now that I've shared with you all the benefits of using an all-natural cough syrup so you'll never have to buy a toxic, chemical-filled cough syrup....it's GIVEAWAY time!
Enter below for a chance to win a $50 Gift Card to purchase any Maty's Healthy Products of your choice...from the location of your choice!
Not only does Maty's have two different varieties of cough syrup, but they also carry the following products, which are all made in the U.S.A:
All Natural Cough Syrup (Kids' Caramel Banana Flavor) - for children 1 year and older*
All Natural Cough Syrup - for children 1 year and older*
All Natural Baby Chest Rub
All Natural Vapor Rub
Breathe Better Nasal Ointment
All Natural Baby Ointment
*This product contains honey and should not be given to infants or children under 1 year old
a Rafflecopter giveaway
(Update: This giveaway is now closed - thanks to everyone who entered!)
The other great thing is you don't have to go to Whole Foods to buy their products. You can get Maty's Healthy Products at Walgreens, Walmart, CVS, Rite Aid or at any of the other locations listed below:
And, another fun fact about Maty's Healthy Products...they contribute to "Vitamin Angels" which donates a portion of each sale to help at-risk populations in need...specifically pregnant women, new mothers, and children under five.
They also support and contribute to the American Heart Association and the American Diabetes Association.
Good luck and I hope you get a chance to try out some of their products!
Disclosure: This post was sponsored by Maty's Healthy Products. I was sent products from Maty's Healthy Products and I received compensation for writing this review. Although this post is sponsored, all opinions are my own and not influenced in any way.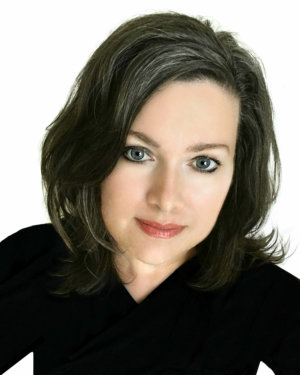 Hi, I'm Karielyn! I'm the published cookbook author of CLEAN DESSERTS and content creator of The Healthy Family and Home™ website since 2012. I specialize in creating easy, healthy plant-based and Medical Medium® compliant recipes that are gluten-free + vegan and made with clean, real food ingredients that you can feel good about eating.