These Vegan Black Bean and Quinoa Veggie Burgers are really easy to make and are a much better alternative to store-bought veggie burgers.
I've had homemade veggie burgers on my "to do" list for a very long time and it wasn't until a Facebook reader asked if I had a recipe did I finally decide it was time to do it.
I must have 5 – 6 different recipes saved from over the years and although I'll get around to trying them all, I decided this would be the first one I'd try.
The reason being is probably because it has two of my favorite ingredients – black beans and quinoa.
The creator of the recipe, Sonali at The Foodie Physician, gives a really good explanation of how she came up with the perfect combination of ingredients for this recipe on her website.
But since I'm famous for taking "short-cuts" when making recipes, I made the lazy version (just put everything in a bowl and stir), and it still came out very nicely.
Another thing I'm pretty proud of is that I tackled another thing on my "to do" list and that was to make homemade vegan hamburger buns. Yes, I did!
So here's an easy homemade veggie burger recipe with a homemade vegan bun recipe to follow that has lots of healthy vegan protein from the black beans and quinoa.
Store-bought veggie burgers might be a little more convenient and time saving, but at what cost?
Here's the ingredient list of a similar popular store-bought veggie burger:
S.A.D. (Standard American Diet) Morningstar Farms Spicy Black Bean Veggie Burger
Ingredients: Beans Black, Vegetables Protein Textured (Soy Protein Concentrate, Wheat Gluten, Water), Rice Brown Cooked (Water, Brown Rice), Onions, Water, Corn Whole Kernel Sweet, Corn Oil, Eggs Whites, Tomatoes Diced, Wheat Bulgar, Peppers Chili Mild Green, Spices, Calcium Caseinate, Contains 2% or less: Onions Powder, Salt, Corn Starch, Tomatoes Juice, Tomatoes Dried, Yeast Extract Autolyzed, Dextrose, Corn Protein Hydrolyzed, Wheat Protein Hydrolyzed, and Soy Protein Hydrolyzed, Garlic Powder, Flavors Natural & Artificial from Non-Meat Sources, Peppers Jalapenos Powder, Caramel Color, Calcium Chloride, Citric Acid, Lactic Acid, Paprika, Lemons Extract
They contain several GMO ingredients like corn, corn oil, corn starch, corn protein hydrolyzed, soy protein hydrolyzed as well as other highly processed ingredients like caramel color and natural and artificial flavors, and wheat and egg whites making them not suitable for those following a gluten-free or vegan diet.
This healthier version is made with clean, real ingredients and they're vegan, gluten-free, dairy-free and egg-free.
Want more healthy dinner and meal recipes? Check out Kelp Noodles with Spicy Peanut Sauce, Vegan Stuffed Pepper Soup, Spaghetti Squash with Creamy Lemon Garlic Sauce or my Clean Eating eCookbook with an entire chapter of 20 healthy, clean eating meal and entree recipes that you will love!
5 Fast Facts About Black Beans:*
extremely high in fiber
loaded with anti-oxidants
contains insoluble fiber
high in iron at 20% RDA
regulates blood glucose absorption
5 Fast Facts About Quinoa:*
high in anti-oxidants
anti-inflammatory
high in magnesium (20.9% DV) and folate (19.5% DV)
gluten-free
a complete protein containing 9 essential amino acids
5 Fast Facts About Onions:*
rich source of sulfur compounds
excellent for cardiovascular health
inhibits bone loss in women
reduced blood pressure
lowers blood cholesterol levels
5 Fast Facts About Garlic:*
regulates blood sugar levels
lowers high blood pressure
contains anti-bacterial and analgesic properties
anti-viral
helps to lower cholesterol levels
5 Fast Facts About Oats:*
provides significant fiber
helps control blood sugar levels
can reduce hypertension and high blood pressure
increases appetite control hormones
lowers bad cholesterol
5 Fast Facts About Extra-Virgin Olive Oil:*
lowers blood cholesterol levels
rich in anti-oxidants
improves bone mineralization and calcification
excellent protection from heart attack and stroke
contains anti-inflammatory benefits
5 Fast Facts About Jalapenos:*
excellent antioxidant
thermogenic food
anti-inflammatory agent
high in vitamins A and C
contains anti-bacterial properties
5 Fast Facts About Cilantro:*
contains powerful anti-oxidants
anti-inflammatory
helps to remove toxins and heavy metals
promotes healthy liver function
helps to control blood sugar
5 Fast Facts About Cumin:*
high in anti-oxidants
aids in digestion
1 tablespoon contains 20% dv of iron
1 tablespoon contains 6% RDV of magnesium
can help lower cholesterol and triglycerides
5 Fast Facts About Himalayan Pink Salt:*
contains 84 minerals
unrefined, unprocessed, raw
promotes stable pH balance in cells
controls water levels in the body
aids digestion and facilitates better nutrient absorption
*These statements have not been evaluated by the Food and Drug Administration. This information is not intended to diagnose, treat, cure or prevent any disease.
Note #1: The original recipe gave two options for cooking them: oven or on the griddle. I used the oven option and they were fine, but you just need to make sure they are cooked until they are nice and crispy – very important. Otherwise, they will be a little limp and fall apart.
Note #2: I didn't refrigerate mine for a couple of hours or overnight as directed in the original recipe, and they were fine.
Note #3: I didn't freeze mine so I don't know if they will freeze well, but the original recipe says they can be frozen individually so that's good to know.
Note #4: Next time I make them, I will probably increase the seasonings/spices just a little bit, so start with the recipe amounts and adjust accordingly to your taste.
Vegan Black Bean and Quinoa Veggie Burger (Vegan, Gluten-Free, Dairy-Free, Egg-Free)
Print recipe
Ingredients
1/2 cup organic quinoa (already cooked)
1 teaspoon organic extra-virgin olive oil
1/2 organic onion (diced)
3 cloves organic garlic (freshly crushed)
1/2 teaspoon Himalayan pink salt
1 can organic black beans (15 oz can - drained)
2 tablespoons organic ketchup
1 flax egg (1 tbs ground flax + 3 tbs water)
2/3 cups organic non-GMO corn
1/2 cup organic cilantro (chopped)
1 - 2 organic jalapenoes (diced)
1/2 cup organic quick rolled oats (gluten-free, if needed)
1/4 cup organic oat flour (gluten-free, if needed)
2 - 3 teaspoons organic ground cumin
Directions
Step 1
Prepare quinoa according to package directions.

Prepare flax egg by mixing 1 tablespoon of ground flax seeds + 3 tablespoons of water.

Mash the black beans with a fork or potato masher until a pasty mixture forms.

Mix cooked quinoa, flax egg, mashed black beans and all other ingredients into a large mixing bowl and stir until well combined.

Form the mixture into 6 equal patties, compacting them well with your hands as you form them.

Cook in oven at 400 degrees for 10 - 12 minutes then flip over and cook the other side for an additional 10 - 12 minutes or until golden brown and crispy.

Serve with your favorite veggie burger toppings.

Enjoy!

Note
Original recipe creator:  https://www.thefoodiephysician.com/2012/06/dining-with-doc-black-bean-quinoa.html
Recipe source:  https://www.preventionrd.com/2012/12/black-bean-quinoa-veggie-burgers/

The photographs for "Vegan Black Bean and Quinoa Veggie Burgers" by Karielyn Tillman of The Healthy Family and Home are licensed under a Creative Commons Attribution-NonCommercial 4.0 International License and cannot be used without my written permission.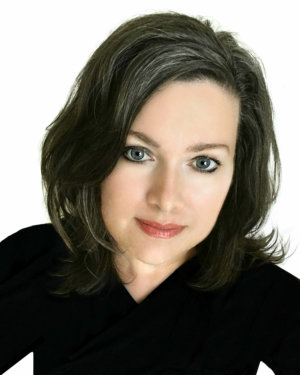 Hi, I'm Karielyn! I'm a cookbook author and creator of The Healthy Family and Home website. I specialize in creating easy, healthy plant-based recipes that are gluten-free + vegan and made with clean, real food ingredients that you can feel good about eating.