I used to not be a really big fan of cauliflower, but this recipe for Vegan Creamy Cauliflower Alfredo Sauce is so good, you'll never know it has cauliflower in it.
A recipe that only has 5 ingredient and can be made in a few easy steps is always a winner with me.
But I wasn't a believer until I actually tried it myself.
The first thing I thought after tasting it was "wow", this really does taste like a healthy alfredo sauce!
And not only is it simple to make by basically just putting everything into a Vitamix and you're ready to go, but it's healthy, dairy-free, gluten-free and vegan too.
Look what you're not missing by eating a traditional version of alfredo sauce with homemade and store-bought versions containing ingredients like these:
S.A.D. (Standard American Diet) Homemade Alfredo Sauce:
Typical Ingredients: Butter, Cream Cheese, Heavy Cream, Parmesan Cheese
S.A.D. (Standard American Diet) Ragu Classic Alfredo Sauce:
Ingredients: Water, Soybean Oil, Cream, Parmesan Cheese (Part-Skim Milk, Cheese Cultures, Salt, Enzymes), Modified Corn Starch, Enzyme Modified Egg Yolk, Whey, Salt, Romano Cheese (Pasteurized Part-Skim Milk, Cheese Cultures, Salt, Enzymes), Whey Protein Concentrate, Xantham Gum, Autolyzed Yeast Extract, Disodium Phosphate, Garlic Powder, Spice, Natural Flavor.
It contains several GMO ingredients (soybean oil, modified corn starch) as well as non-organic dairy (cream, part-skim milk, cheese cultures, egg yolk, whey, romano cheese).
This healthier version is made with real, clean food ingredients and is vegan, gluten-free, dairy-free, , lectin-free, nut-free, soy-free, alkaline and paleo-friendly.
Want more healthy recipes? Check out Vegetable Rigatoni with Creamy Cauliflower Sauce, Vegan Cauliflower "Potato" Salad, Spaghetti Squash with Basil and Creamy Cauliflower Alfredo Sauce or my Clean Eating Cookbook with over 140 healthy, clean eating recipes just like this one that you will love!

5 Fast Facts About Cauliflower:*
1 cup contains 9.1% DV of potassium
1 cup contains 85.9% of vitamin C
1 cup contains 8.5% DV of fiber
excellent anti-oxidant
contains anti-inflammatory benefits
5 Fast Facts About Almonds (Almond Milk):*
helps to regulate cholesterol and blood pressure
energy booster
loaded with calcium and fiber
1/4 cup contains 8 grams of vegan protein
high in anti-oxidants
5 Fast Facts About Garlic:*
regulates blood sugar levels
lowers high blood pressure
contains anti-bacterial and analgesic properties
anti-viral
helps to lower cholesterol levels
5 Fast Facts About Nutritional Yeast:*
vegan source of vitamin B12
contains 18 amino acids and is a complete protein
boosts immune system
excellent anti-oxidant
contains 15 minerals
5 Fast Fact About Himalayan Pink Salt:*
contains 84 minerals
unrefined, unprocessed, raw
promotes stable pH balance in cells
controls water levels in the body
aids digestion and facilitates better nutrient absorption
*These statements have not been evaluated by the Food and Drug Administration. This information is not intended to diagnose, treat, cure or prevent any disease.
Tip #1: I've used this sauce with traditional pasta in my Vegetable Rigatoni with Creamy Cauliflower Alfredo Sauce recipe, as well as part of a recipe using gluten-free spaghetti squash in my Spaghetti Squash with Basil and Cream Cauliflower Alfredo Sauce recipe.
Tip #2: The recipe calls for "5 cloves of crushed garlic". I don't find that it tastes overly garlic-y but if you don't like a lot of garlic, just start with 2 cloves and keep tasting and adding another clove until you get it to the flavor you like. Everyone is different...5 might be just right for some and 5 might be too much for another.
If you reduce the amount of garlic, you may need to adjust the amount of Himalayan salt/pepper and possibly add another type of seasoning to give it some extra flavor.
Print
Lectin-Free Vegan Creamy Cauliflower Alfredo Sauce
Yield 4 cups
Vegan / Gluten-Free / Dairy-Free / Lectin-Free / Nut-Free / Soy-Free / Alkaline / Paleo-Friendly
Ingredients
4 cups organic cauliflower florets
For the garlic mixture:
For the sauce:
Instructions
Prepare the cauliflower:
Cut the cauliflower into bite-sized floret pieces and add to a medium sized pot of filtered/purified water.  Boil on high heat for approximately 10-15 minutes, or until the cauliflower is soft.  Drain.  Set aside.
Prepare the garlic mixture:
Add the extra-virgin olive oil, crushed garlic, Himalayan pink salt and ground black pepper to a skillet and lightly saute' on low-medium heat until it's all blended together with a thick paste-type texture.  You should have approximately 1 tablespoon.  Set aside.
Prepare the sauce:
Add the remaining ingredients (almond milk, vegetable broth, nutritional yeast) to a Vitamix, along with the drained cauliflower and garlic mixture.  Blend on high speed until it is creamy and smooth.  Adjust seasonings to your preference.
To warm, transfer the sauce to a sauce pan and warm on the stove top on low-medium heat or use the "soup" setting on your Vitamix.
Notes
Recipe lightly adapted from:  https://bakerbettie.com/vegan-cauliflower-alfredo/ (Inactive Link)
Get all your organic ingredients delivered straight to your door at up to 25 - 50% off retail by cutting out the middleman and retail markups with a Thrive Market Membership and save 15% off on your first order.
  The recipe adaptations and photographs for "Vegan Creamy Cauliflower Alfredo Sauce" by Karielyn Tillman of The Healthy Family and Home website are licensed under a Creative Commons Attribution Non-Commercial No Derivatives 4.0 International License and cannot be used without my written permission.
Recipe Roundups: Food Bloggers are always welcome to use a photo and a link back to my original post to share on recipe roundups without requesting permission.
Affiliate Disclosure: This post contains affiliate links. This means that if you were to make a purchase through one of these links, "The Healthy Family and Home" website would receive a small commission at no additional cost to you.
Amazon Disclosure: "The Healthy Family and Home" website is a participant in the Amazon Services, LLC Associates Program, an affiliate advertising program designed to provide a means for sites to earn advertising fees by advertising and linking to Amazon.com.
Thank you for your support of this website!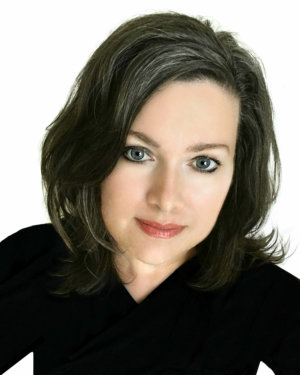 Hi, I'm Karielyn! I'm the published cookbook author of CLEAN DESSERTS and content creator of The Healthy Family and Home™ website since 2012. I specialize in creating easy, healthy plant-based and Medical Medium® compliant recipes that are gluten-free + vegan and made with clean, real food ingredients that you can feel good about eating.