When I first started eating clean and healthier, this Creamy Raw Vegan Chocolate Avocado Pudding was one of the first raw, vegan dessert recipes I used to make.
However, over the years I've tweaked it a little and added something that just takes it over the moon!
While you can find 25,247 (just kidding!) chocolate pudding/mousse recipes on the internet using basically the same ingredients (avocados, chocolate, and a sweetener), I changed mine up and added full-fat coconut milk.
The difference it makes is unbelievable!
It adds an entirely new layer of creaminess to it that makes it hard to believe it's good for you, unlike highly processed pudding.
And the best part? You can make this recipe in about 5 minutes and all you have to do is put everything in a Vitamix, which will make it extra creamy and smooth, and it's done. That's it!
Here are the ingredients in a popular brand of traditional store-bought pudding cups:
S.A.D. (Standard American Diet) Kraft Handi-Snacks Chocolate Pudding Cups: Ingredients: Water, Milk Non-Fat, Sugar, Food Starch Modified, Vegetable(s) Oil Partially Hydrogenated (Soybean(s) Oil Partially Hydrogenated, Canola Oil Partially Hydrogenated), Cocoa Processed with Alkali, Contains Less Than 2% of Salt, Sodium Stearoyl Lactylate, Artificial Flavors
My healthier version is made with clean, real food ingredients and is raw, vegan, gluten-free, dairy-free, lectin-free, soy-free, egg-free, nut-free, no-cook, paleo-friendly and contains no refined sugar.

Expert Tips + Ingredient Substitutions To Make Creamy Raw Vegan Chocolate Avocado Pudding
Here are some expert tips to make this recipe perfectly:
Tip #1:
I like to use organic raw coconut nectar, since it is low-glycemic and does not give the recipe an overly sweet taste, but feel free to use your favorite liquid sweetener like organic maple syrup, organic brown rice syrup, organic date nectar (lectin-free), etc. if you want a sweeter pudding.
Want More Healthy Plant-Based Vegan Dessert Recipes?
Check out these:
Print
Creamy Raw Vegan Chocolate Avocado Pudding
Yield 3 cups
Raw / Vegan / Gluten-Free / Dairy-Free / Lectin-Free / Egg-Free / Soy-Free / No-Cook / Paleo-Friendly / No Refined Sugar
Instructions
Advanced preparation: Put the can of coconut milk in the freezer for 1 hour.
Remove the can of coconut milk from the freezer. After opening the can, remove only the hardened part on the top half of the can (coconut fat) and save the liquid part on the bottom of the can to make a smoothie.  Do not add the entire can of coconut milk or the liquid part to the recipe.
Add the hardened part of the coconut milk with the remaining ingredients to a Vitamix and blend until it's creamy and smooth.
Serve immediately or transfer the mixture to an air-tight BPA-free container to chill it in the refrigerator before serving.
Store in an air-tight BPA-free container in the refrigerator.
Enjoy!
Notes
Get all your organic ingredients delivered straight to your door at up to 25 - 50% off retail by cutting out the middleman and retail markups with a Thrive Market Membership and save 15% off on your first order.
  The recipe and photographs for "Creamy Raw Vegan Chocolate Pudding" by Karielyn Tillman of The Healthy Family and Home website are licensed under a Creative Commons Attribution Non-Commercial No Derivatives 4.0 International License and cannot be used without my written permission.
Recipe Roundups: Food Bloggers are always welcome to use a photo and a link back to my original post to share on recipe roundups without requesting permission.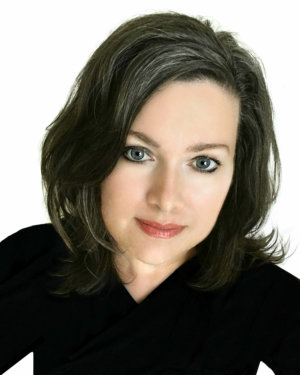 Hi, I'm Karielyn! I'm the published cookbook author of CLEAN DESSERTS and content creator of The Healthy Family and Home website since 2012. I specialize in creating easy, healthy plant-based recipes that are gluten-free + vegan and made with clean, real food ingredients that you can feel good about eating.