Make your own healthy granola with this Gluten-Free Vegan Vanilla Bean and Cinnamon Homemade Granola recipe with clean ingredients you probably already have on hand.
My husband loves organic store-bought granola, but I don't love paying up to $5 for a box of it when I can make it myself.
Since I started making homemade granola, he now actually prefers it over store-bought granola. Yay!
I love how I can customize homemade granola to add whatever I want to put in it.  For example, organic pecans or walnuts would go really good in this particular recipe and I sometimes add them in when I make it.  The sky is the limit to how creative you can get with different ingredient combinations!
I make different varieties of homemade granola (see recipe links below) and rotate them depending on what my family is in the mood for at the time.
Store-bought granola can contain ingredients like these that aren't vegan or gluten-free:
S.A.D. (Standard American Diet) Sunbelt Cinnamon and Raisins Granola Cereal
Ingredients: Oats, Wheat Flakes, Brown Sugar, High Fructose Corn Syrup, Raisins, Rice Crisp (Rice, Salt, Barley Malt), Oat Flour, Almonds, Vegetable Shortening (Soybeans Oil Partially Hydrogenated, Cottonseed Oil), Coconut, Corn Starch, Milk Non-Dairy Dry, Barley Malt, Cinnamon, Baking Soda, Polyglycerol Esters, Salt
This healthier version is made with clean, real food ingredients and is vegan, gluten-free, dairy-free, egg-free, nut-free, soy-free and contains no refined sugar.
Want more healthy breakfast recipes? Check out Coconut and Pecan Granola with Goji Berries, Pumpkin and Spice Pecan Granola, Homemade Peanut Butter Granola or my Clean Eating Cookbook with over 140 healthy, clean eating recipes just like this one that you will love!

5 Fast Facts About Oats:*
provides significant fiber
helps control blood sugar levels
can reduce hypertension and high blood pressure
increases appetite control hormones
lowers bad cholesterol
5 Fast Facts About Maple Syrup:*
contains manganese and zinc
super high in anti-oxidants
helps with inflammation
1/4 cup contains more calcium than the same amount of milk
1/4 cup contains more potassium than a banana
5 Fast Facts About Coconut Oil:*
super high in lauric acid
rich in antioxidants
contains natural microbial and anti-bacterial agents
helps to improve metabolism
improves cholesterol levels
5 Fast Facts About Cinnamon:*
contains anti-inflammatory properties
helps to control blood sugar
excellent source of manganese and iron
can help to lower bad cholesterol
aids in eliminating migraine headaches
5 Fast Facts About Vanilla Bean Powder:*
anti-microbial
high in anti-oxidants
can help reduce inflammation
contains small traces of minerals
1 tablespoon contains 2 g of fiber
5 Fast Facts About Himalayan Pink Salt:*
contains 84 minerals
unrefined, unprocessed, raw
promotes stable pH balance in cells
controls water levels in the body
aids digestion and facilitates better nutrient absorption
*These statements have not been evaluated by the Food and Drug Administration. This information is not intended to diagnose, treat, cure or prevent any disease.
Print
Gluten-Free Vegan Vanilla Bean and Cinnamon Homemade Granola
Yield 3 cups
Vegan / Gluten-Free / Dairy-Free / Nut-Free / No Refined Sugar
Instructions
Preheat oven to 250 degrees.
Add all ingredients to a large mixing bowl and mix to combine, using your hands to make sure everything is evenly distributed.
Transfer the mixture to a baking pan lined with parchment paper and spread it evenly across the pan, slightly packed tightly together (not completely spread out). Don't worry if all the granola is touching or if there are no spaces between the granola, you just want some of it to bake together so it will bake into large cluster pieces.
Bake at 250 degrees for approximately 30 minutes, or until crispy, taking care to not over bake and burn the granola.
Cool completely before serving. It will harden and get crispier as it cools.
Store in an air tight, BPA-free container.
Enjoy!
Notes
Get all your organic ingredients delivered straight to your door at up to 25 - 50% off retail by cutting out the middleman and retail markups with a Thrive Market Membership and save 15% off on your first order.
  The recipe and photographs for "Gluten-Free Vegan Vanilla Bean and Cinnamon Homemade Granola" by Karielyn Tillman of The Healthy Family and Home website are licensed under a Creative Commons Attribution Non-Commercial No Derivatives 4.0 International License and cannot be used without my written permission.
Recipe Roundups: Food Bloggers are always welcome to use a photo and a link back to my original post to share on recipe roundups without requesting permission.
Affiliate Disclosure: This post contains affiliate links. This means that if you were to make a purchase through one of these links, "The Healthy Family and Home" website would receive a small commission at no additional cost to you.
Amazon Disclosure: "The Healthy Family and Home" website is a participant in the Amazon Services, LLC Associates Program, an affiliate advertising program designed to provide a means for sites to earn advertising fees by advertising and linking to Amazon.com.
Thank you for your support of this website!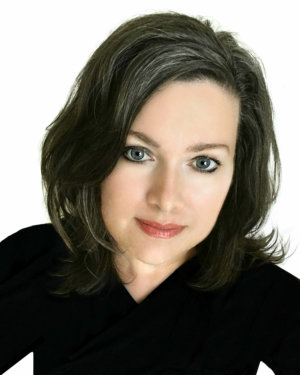 Hi, I'm Karielyn! I'm the published cookbook author of CLEAN DESSERTS and content creator of The Healthy Family and Home website since 2012. I specialize in creating easy, healthy plant-based recipes that are gluten-free + vegan and made with clean, real food ingredients that you can feel good about eating.