It doesn't matter how many times I make these Cheezy (Cheesy) Raw Kale Chips, they hardly ever make it out of the dehydrator!
I eat some while I'm preparing them…and some more before I even start the dehydrator.
Then when I go to periodically check on them, my boys want  to taste "just one" and eats them right out of the dehydrator before they are even finished.
They aren't even crunchy yet and he'll eat a half tray full!
And I have never had enough to put away for later because they are always completely gone as soon as they come out of the dehydrator.
Not only are these great to snack on, but I'll sometimes put a handful on my boy's lunch or dinner plates as a green vegetable side dish.
Even though you can also make these in the oven (see my Vegan Cheesy Baked Kale Chips recipe), I prefer to use my dehydrator to keep them raw and all the nutrients intact that would get destroyed from the heat of the oven.
This healthy alternative to store-bought, S.A.D. (Standard American Diet) chips are raw, vegan, gluten-free, dairy-free, lectin-free, alkaline and paleo-friendly.
Want more healthy snack recipes?  Check out my Sour Cream and Onion Kale Chips, Habanero Kale Chips, Lemon Dill Kale Chips or my Clean Eating Cookbook with an entire chapter of 20 healthy, clean eating snack recipes you will love!

5 Fast Facts About Kale:*
high in iron

excellent for detoxification
powerful antioxidant
high in calcium
contains anti-inflammatory benefits
5 Fast Facts About Walnuts:*
high quality vegan protein

high in antioxidants
rich in omega-3 fatty acids
high in vitamin E
improves blood lipids
5 Fast Facts About Extra-Virgin Olive Oil:*
lowers blood cholesterol levels

rich in antioxidants
improves bone mineralization and calcification
excellent prevention from heart attack and stroke
anti-inflammatory benefits
5 Fast Facts About Nutritional Yeast:*
vegan source of vitamin B12

contains 18 amino acids and is a complete protein
boosts immune system
excellent antioxidant
contains 15 different minerals
5 Fast Facts About Himalayan Pink Salt:*
contains 84 minerals

unrefined, unprocessed, raw
promotes stable pH balance in cells
controls water levels in the body
aids digestion and facilitates better nutrient absorption
*These statements have not been evaluated by the Food and Drug Administration.  This information is not intended to diagnose, treat, cure or prevent any disease.
Tip #1:  I like to use curly kale, but I'm sure you could use whichever variety you have or prefer.
Tip #2:  After you break the pieces of kale off the stems, don't throw the stems away…save them for juicing!
Tip #3:  I put mine on a mesh dehydrator tray and I do have a lot of the cheezy coating that falls through, so you might want to try the Paraflex sheet to avoid the mess.  I just haven't tried them on the Paraflex sheet so I don't know how much it would alter the dehydrating time.
Tip #4:  If you don't have a dehydrator, you can also make a baked version in the oven (which are also really good!) via my Vegan Cheesy Baked Kale Chips recipe.
Print
Raw Vegan Cheesy Kale Chips
Yield 2 - 4 servings
Raw / Vegan / Gluten-Free / Dairy-Free / Lectin-Free / No-Bake / Alkaline / Paleo-Friendly
Ingredients
For the seasoning:
Instructions
De-stem 8 handfuls of kale (curly, dino, purple, whichever variety you prefer) and break into small bite sized pieces.  
Add the kale pieces and the extra virgin olive oil to a large mixing bowl and toss until the olive oil is evenly distributed and all the kale pieces are covered.  Set aside.
Add all the ingredients for the seasoning to a food processor and process until it has a fine, crumbly texture.
Sprinkle 1/4 of the seasoning onto the kale pieces and toss as you would a salad.
Continue to sprinkle the seasoning, 1/4 at a time, tossing each time to make sure each piece of kale is covered.
Transfer the seasoned kale pieces to a mesh dehydrator tray and dehydrate at 115 degrees for approximately 8-12 hours, or until they are dry and crispy.
Store in an air-tight container because they will lose their crispiness if exposed to moisture in the air.
Enjoy!
Notes
Get all your organic ingredients delivered straight to your door at up to 25 - 50% off retail by cutting out the middleman and retail markups with a Thrive Market Membership and save 15% off on your first order.
  The recipe and photographs for "Raw Vegan Cheesy Kale Chips" by Karielyn Tillman of The Healthy Family and Home website are licensed under a Creative Commons Attribution Non-Commercial No Derivatives 4.0 International License and cannot be used without my written permission.
Affiliate Disclosure: This post contains affiliate links. This means that if you were to make a purchase through one of these links, "The Healthy Family and Home" website would receive a small commission at no additional cost to you.
Amazon Disclosure: "The Healthy Family and Home" website is a participant in the Amazon Services, LLC Associates Program, an affiliate advertising program designed to provide a means for sites to earn advertising fees by advertising and linking to Amazon.com.
Thank you for your support of this website!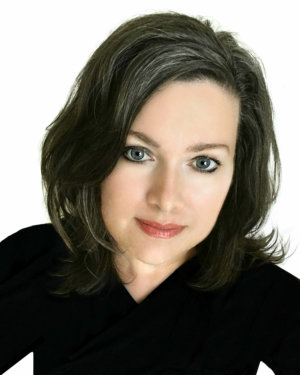 Hi, I'm Karielyn! I'm the published cookbook author of CLEAN DESSERTS and content creator of The Healthy Family and Home website since 2012. I specialize in creating easy, healthy plant-based recipes that are gluten-free + vegan and made with clean, real food ingredients that you can feel good about eating.