How cute are these tiny Raw Cacao Pecan Creme Mini Sandwich Cookies made with a creamy raw pecan filling?
I remember the very first raw cookies I made in my dehydrator many, many years ago.  It was a recipe that required them to stay in the dehydrator for 18 – 20 hours.
Now I don't know about you, but when I get a cookie craving, I usually need it FAST…not in 18 – 24 hours!
One thing I've learned since then is you have to prepare and plan ahead when making treats in the dehydrator, especially cookies.
The good news is these tasty, bite-sized raw cookies only need about 4 – 6 hours drying time.
And they are worth the wait because they are raw, vegan and flourless which means they are gluten-free too!
The original recipe was for "Raw Cacao Pecan Whoopie Pies" from Susan at Rawmazing.com, but mine ended up turning out a little different.
They ~really~ aren't "whoopie pies", so I didn't feel right calling them that.  They are more like a mini sandwich creme-type cookie.
But in all fairness, I did start the recipe out with the intent of making whoopie pies and even rolled the dough out and formed them by hand into round, flat "whoopie pie" tops.
I wanted mine to have the cute little edges on them like the original recipe, so I pulled out my mini-cookie cutters with the ruffled edges and I was able to get three mini-cookies from each "whoopie pie" cookie.
These cute bite-sized cookies are raw, vegan, gluten-free, flourless, grain-free, egg-free, paleo-friendly and contain no refined sugar.
Want more healthy dessert recipes?  Check out Flourless Vegan Snickerdoodle Cookies, Raw Vegan Chocolate Banana No-Bake Cheesecake, Vegan Chocolate Fudge Truffles or my Clean Eating Cookbook with an entire chapter of 20 healthy, clean eating recipes just like this one that you will love!

5 Fast Facts About Oats:*
provides significant fiber
helps control blood sugar levels
can reduce hypertension and high blood pressure
increases appetite control hormones
lowers bad cholesterol
5 Fast Facts About Raw Cacao Powder:*
super high in anti-oxidants
promotes cardiovascular health
contains essential fats
can help to decrease blood pressure
contains over 300 compounds including protein, calcium, copper, zinc and iron
5 Fast Facts About Maple Syrup:*
contains manganese and zinc
super high in anti-oxidants
helps with inflammation
1/4 cup contains more calcium than the same amount of milk
1/4 cup contains more potassium than a banana
5 Fast Facts About Pecans:*
contains naturally occurring anti-oxidants
helps to lower cholesterol
high quality source of protein
contains more 19 vitamins and minerals
excellent source of vitamin E
5 Fast Facts About Cinnamon:*
contains anti-inflammatory properties
helps to control blood sugar
excellent source of manganese and iron
can help to lower bad cholesterol
aids in eliminating migraine headaches
*These statements have not been evaluated by the Food and Drug Administration.  This information is not intended to diagnose, treat, cure or prevent any disease.
Tip #1:  The original recipe said to add 1 tablespoon of water, if needed, which I did.  Just check the mixture while it's in the food processor to see if you need to add a little water to get the right texture.
Tip #2:  I'm 99.9% sure I reduced the sweetener a little in the cookie ingredient but didn't write down how much I actually used.  I listed the amount from the original recipe in the recipe below, but you may want to reduce it a little if you don't want them too sweet.
Tip #3:  You can also make your own oat flour if you have a Vitamix.  Just put your oats in and turn it on until it is ground into a flour-type consistency.
Raw Cacao Pecan Creme Mini Sandwich Cookies (Raw, Vegan, Gluten-Free, Flourless, Grain-Free, Egg-Free, Paleo-Friendly, No Refined Sugar)
Print recipe
Ingredients
For the cookies
2 cups organic oat flour
1/2 cup organic raw cacao powder
1/4 cup organic coconut butter
1/4 cup organic maple syrup
For the filling
2 cups organic pecans
1/3 cup organic coconut butter
1 teaspoon organic ground cinnamon
2 tablespoons organic maple syrup
Directions
For the cookies
Step 1
Add all wet ingredients to a small bowl and whisk together until everything is well combined. Set aside.

Add all the dry ingredients into a food processor and pulse until everything is well combined.

Add the bowl of wet ingredients to the dry ingredients, already in the food processor, and process until well combined. Add 1 - 2 tablespoons of water, if needed.

Transfer the mixture to a non-stick dehydrator sheet and form it into a small ball.

Cover the top of the ball with parchment paper and roll out into a disk shape about 1/4 inches thick.

Cut out the cookies with a cookie cutter of your choice and peel away the extra dough.

Repeat until you have used up all the dough.

Place cookies in a dehydrator at 110 degrees for approximately 4 hours.

Remove the cookies from the non-stick sheet and transfer to a mesh sheet and continue to dehydrate for approximately 2 - 4 hours.

The cookies should be dry and a little softness should remain.
For the filling
Step 2
Add all ingredients for the filling to a food processor and process until everything is well combined.

Use for filling between two cookies.

Enjoy!
Note
Recipe source:  https://rawmazing.com/recipe/raw-cacao-pecan-whoopie-pies/


The photographs for "Raw Cacao Pecan Creme Mini Sandwich Cookies" by Karielyn Tillman of The Healthy Family and Home are licensed under a Creative Commons Attribution-NonCommercial 4.0 International License and cannot be used without my written permission.
Affiliate Disclosure: This post contains affiliate links. This means that if you were to make a purchase through one of these links, "The Healthy Family and Home" website would receive a small commission at no additional cost to you.
Amazon Disclosure: "The Healthy Family and Home" website is a participant in the Amazon Services, LLC Associates Program, an affiliate advertising program designed to provide a means for sites to earn advertising fees by advertising and linking to Amazon.com.
Thank you for your support of this website!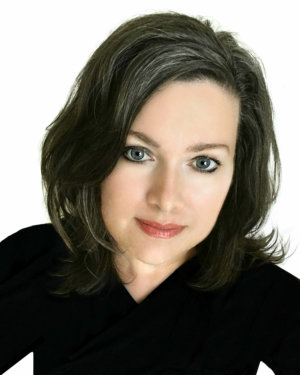 Hi, I'm Karielyn! I'm a cookbook author and creator of The Healthy Family and Home website. I specialize in creating easy, healthy plant-based recipes that are gluten-free + vegan and made with clean, real food ingredients that you can feel good about eating.