My Vegan Chocolate Cauliflower "Nice Cream" Smoothie Bowl is an easy and healthy ice cream recipe to make for breakfast, is made with real, whole food ingredients and a great way to start your day.
This has been my breakfast every morning for the past two weeks and it has surprisingly kept me full and satisfied until lunch time.  It almost feels like I'm eating dessert for breakfast!
It takes less than 5 minutes to make using a Vitamix and it's worth every second of those 5 minutes!  I grab a bunch of organic bananas and 2-3 bags of organic frozen wild blueberries and organic cauliflower rice on my weekly grocery trip and it lasts me for about a week's worth of smoothie bowls.  You can find frozen organic cauliflower rice at both Whole Foods and even Target.
I've been reading a book called "Medical Medium: Thyroid Healing" by Anthony William, which I highly recommend for anyone with thyroid issues.  In his book, he gives a list of foods that support thyroid health and I've been trying to incorporate those whole food ingredients into my meals each day.
While I've never been a big fan of "nice cream" (aka "ice cream" made with frozen bananas), it turns out that bananas are one of the top foods he recommends for thyroid healing, along with wild blueberries.
And, in case you didn't know, organic wild blueberries (the cute tiny ones) have 2 x more antioxidants than regular cultivated blueberries (the larger ones).  So I've been trying to add those on anything and everything I can.
Like this smoothie bowl!
I made the "nice cream" and added raw cacao powder because I don't really like smoothies or smoothie bowls that are heavy on the fruit and, of course, love anything chocolate! And I've fallen in love with cauliflower rice and frozen cauliflower rice adds a creamy, icy texture without any flavor of cauliflower at all. Cauliflower is also high on the list of foods to heal the thyroid so cauliflower rice got invited to the smoothie bowl party 🙂
Lastly, I was trying to think of what I could top my smoothie bowl with and I remembered the wild blueberries.  I know the chocolate + blueberry combination sounds really weird, but it tastes amazing!
And I added some raw cacao nibs to give it a little crunch.  Sometimes I even add a tablespoon or two of organic hemp seeds for variety and a little bit of plant-based protein.
This healthy breakfast (or dessert!) recipe is made with real, whole food ingredients and is raw, vegan, gluten-free, dairy-free, lectin-free, soy-free, egg-free, paleo-friendly and contains no refined sugar.
Want more healthy dessert recipes? Check out Gluten-Free Vegan Mixed Berry Protein Smoothie Bowl, Pro Matcha and Avocado Smoothie Bowl, Raspberry and Acai Smoothie Bowl or my Clean Eating Cookbook with 3 entire chapters of healthy, clean eating recipes just like this one that you will love!

5 Fast Facts About Bananas:* 
high levels of trytophan to help combat depression
aids in weight loss
strengthens the immune system
high in fiber and potassium
helps to lower blood pressure
5 Fast Facts About Cauliflower:*
1 cup contains 9.1% DV of potassium
1 cup contains 85.9% of vitamin C
1 cup contains 8.5% DV of fiber
excellent anti-oxidant
contains anti-inflammatory benefits
5 Fast Facts About Almonds:*
helps to regulate cholesterol and blood pressure
energy booster
loaded with calcium and fiber
1/4 cup contains 8 grams of vegan protein
high in anti-oxidants
5 Fast Facts About Raw Cacao Powder:*
super high in anti-oxidants
promotes cardiovascular health
contains essential fats
can help to decrease blood pressure
contains over 300 compounds including protein, calcium, copper, zinc and iron
5 Fast Facts About Wild Blueberries:*
2x anti-oxidants than regular cultivated blueberries
higher anti-oxidants than cranberries, pomegranates or blackberries
low glycemic food
quick frozen to lock in nutrition and flavor
3/4 cup provides 4% dv of iron
5 Fast Facts About Raw Cacao Nibs:*
excellent source of anti-oxidants
contains one of the highest dietary sources of magnesium
one ounce has 9 g of fiber
one ounce contains 4 g of raw vegan protein
one ounce contains 6% DV of iron
*These statements have not been evaluated by the Food and Drug Administration. This information is not intended to diagnose, treat, cure or prevent any disease.
Print
Vegan Chocolate Cauliflower Nice Cream Smoothie Bowl
Yield 1 - 2 servings
Raw / Vegan / Gluten-Free / Dairy-Free / Lectin-Free / Soy-Free / Egg-Free / Paleo-Friendly / No-Refined Sugar
Ingredients
For the nice cream:
For the toppings:
Instructions
Add all ingredients for the nice cream to a Vitamix and blend on high speed until everything is well combined and has the consistency of soft-serve ice cream, using the tamper if needed.
Transfer the mixture to your serving bowl(s).
Optional: Top with suggested toppings of organic wild blueberries and organic raw cacoa nibs, or your favorite organic fruit or other healthy toppings.
Enjoy!
Notes
Get all your organic ingredients delivered straight to your door at up to 25 - 50% off retail by cutting out the middleman and retail markups with a Thrive Market Membership and save 15% off on your first order.
  The recipe and photographs for "Vegan Chocolate Cauliflower Nice Cream Smoothie Bowl" by Karielyn Tillman of The Healthy Family and Home website are licensed under a Creative Commons Attribution Non-Commercial No Derivatives 4.0 International License and cannot be used without my written permission.
Recipe Roundups: Food Bloggers are always welcome to use a photo and a link back to my original post to share on recipe roundups without requesting permission.
Affiliate Disclosure: This post contains affiliate links. This means that if you were to make a purchase through one of these links, "The Healthy Family and Home" website would receive a small commission at no additional cost to you.
Amazon Disclosure: "The Healthy Family and Home" website is a participant in the Amazon Services, LLC Associates Program, an affiliate advertising program designed to provide a means for sites to earn advertising fees by advertising and linking to Amazon.com.
Thank you for your support of this website!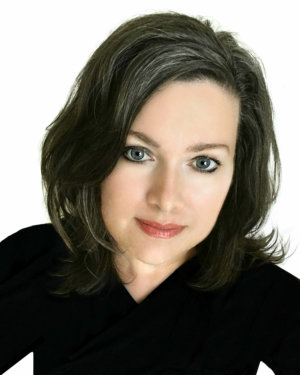 Hi, I'm Karielyn! I'm the published cookbook author of CLEAN DESSERTS and content creator of The Healthy Family and Home™ website since 2012. I specialize in creating easy, healthy plant-based and Medical Medium® compliant recipes that are gluten-free + vegan and made with clean, real food ingredients that you can feel good about eating.