Breakfast smoothie bowls like this delicious Raspberry Acai Smoothie Bowl are not only a healthy breakfast alternative, but they are just beautiful when topped with colorful fruit.
One of the reasons I love smoothie bowls so much is because you have to actually sit down to eat them, as opposed to a regular smoothie that I usually drink "on-the-go".
I enjoy stopping and slowing down for a little break to enjoy a healthy breakfast before starting the day.
There are unlimited options for making smoothie bowls, just like with regular smoothies, but this one is pretty simple using homemade almond milk, raspberries, an acai berry smoothie pack and a couple of dates to sweeten it.
And, not only is it ready in just minutes, it's also raw, vegan, gluten-free, dairy-free, paleo-friendly and contains no refined sugar.
Want more healthy smoothie and smoothie bowl recipes?  Check out Dark Cherry and Acai Berry Smoothie Bowl, Classic Acai Bowl, Blueberry Acai Protein Smoothie Bowl or my Clean Eating eCookbook with an entire chapter of 20 healthy, clean eating smoothie recipes that you will love!
5 Fast Facts About Raspberries:*
high in antioxidants
anti-cancer benefits
good source of dietary fiber
high ORAC (oxygen radical absorbance capacity) value of 4,900 per 100 g
excellent source of vitamin C at 47% RDA
5 Fast Facts About Acai Berries:*
super high in anti-oxidants
rich in healthy omega-6 and omega-9 fats
1 teaspoon contains 15% DV of vitamin C
1 teaspoon contains 4% DV of vitamin A
good source of B vitamins and minerals
5 Fast Facts About Almonds (Almond Milk)*
helps to regulate cholesterol and blood pressure
energy booster
loaded with calcium and fiber
1/4 cup contains 8 grams of vegan protein
high in anti-oxidants
5 Fast Facts About Medjool Dates:*
natural energy booster
high in iron content
rich in potassium
good source of dietary fiber
excellent source of vegan protein
5 Fast Facts About Chia Seeds:*
excellent source of healthy omega fatty acids
contains 700% more calcium than salmon
contains more anti-oxidants than flax seeds or blueberries
contains 500% more calcium than milk
contains 20% easily digestible vegan protein
5 Fast Facts About Raw Cacao Nibs:*
excellent source of anti-oxidants
contains one of the highest dietary sources of magnesium
one ounce has 9 g of fiber
one ounce contains 4 g of raw vegan protein
one ounce contains 6% DV of iron
*These statements have not been evaluated by Food and Drug Administration.  This information is not intended to diagnose, treat, cure or prevent any disease.
Where to Buy:  If you have any trouble finding the ingredients or equipment to make this recipe, you can order online from Amazon and have them delivered straight to your door:
Tip #1:  Want to learn how to make homemade almond milk?  Let me know you how here!
Tip #2:  I only used (2) large medjool dates to sweeten it, but feel free to use more or less if you prefer.
Raspberry Acai Smoothie Bowl (Raw, Vegan, Gluten-Free, Dairy-Free, Paleo-Friendly, No Refined Sugar)
Print recipe
Ingredients
1 Sambazon Acai Smoothie Pack
1 cup homemade almond milk
1 cup organic raspberries
1 - 2 organic medjool dates (pitted)
Toppings (Optional)
organic raspberries
organic chia seeds
organic raw cacao nibs
Directions
Step 1
Add all ingredients to a Vitamix, or other blender, and blend until creamy and smooth.

Optional: top with extra raspberries, chia seeds, cacao nibs, etc.
Note
This recipe will make approximately 1 - 2 servings.

The recipe and photographs for "Raspberry Acai Smoothe Bowl" by Karielyn Tillman of The Healthy Family and Home are licensed under a Creative Commons Attribution-NonCommercial 4.0 International License and cannot be used without written permission.
Affiliate Disclosure: This post contains affiliate links. This means that if you were to make a purchase through one of these links, "The Healthy Family and Home" website would receive a small commission.
Amazon Disclosure: "The Healthy Family and Home" website is a participant in the Amazon Services, LLC Associates Program, an affiliate advertising program designed to provide a means for sites to earn advertising fees by advertising and linking to Amazon.com.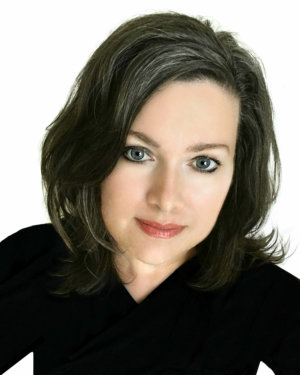 Hi, I'm Karielyn! I'm the published cookbook author of CLEAN DESSERTS and content creator of The Healthy Family and Home website since 2012. I specialize in creating easy, healthy plant-based recipes that are gluten-free + vegan and made with clean, real food ingredients that you can feel good about eating.