It might be a little early in the year to start debuting delicious vegan ice cream recipes, but this Vegan Chocolate Chip Raspberry Swirl Ice Cream just couldn't wait!
While I normally veer towards chocolate flavored ice creams, this one is really hard to pass up - plus it has chocolate chips!
The last ice cream recipe I made, I made without an ice cream maker.
But the day I made this, I was in the mood for a softer, soft-serve type ice cream, so I decided to make this one in my ice cream maker.
After mixing the base together, it was ready to enjoy within 30 minutes.
If you think about it, you could basically have a delicious frozen treat ready in about the same time it takes to bake brownies or other baked dessert!
We all know the negatives about store-bought ice cream...dairy, refined sugar, GMO's, etc.
Here's the ingredient list for a popular and similar store-bought ice cream:
S.A.D. (Standard American Diet) Haagen-Daz Black Raspberry Chip Ice Cream:
Ingredients: Cream, Milk Nonfat, Sugar, Chocolate Chips (Sugar, Coconut Oil, Butter Oil, Soy Lecithin, Lecithin, Flavors Natural, Corn Starch, Milk), Eggs Yolks, Flavors Natural, Raspberries Black Juice from Concentrate (Water, Raspberries Black Juice Concentrate), Vanilla Beans Ground
This version has only 4 clean ingredients, uses real organic fruit and is "almost" raw, vegan, gluten-free, dairy-free, nut-free, paleo-friendly and contains no refined sugars!
Want more healthy dessert recipes? Check out Chocolate and Peanut Butter Swirl Ice Cream, Healthy Peanut Butter Cups, Clean Eating Chocolate Crunch Bars or my Clean Eating eCookbook with an entire chapter of 20 healthy, clean eating recipes just like this one that you will love!
5 Fast Facts About Coconut (Coconut Milk):*
2 tablespoons contain 4.6 g RDA of dietary fiber
healthy source of medium-chain fatty acids
can help to decrease cholesterol
high in lauric acid
excellent source of manganese at 60% RDA and iron at 11% RDA
5 Fast Facts About Raspberries:*
high in antioxidants
anti-cancer benefits
good source of dietary fiber
high ORAC (oxygen radical absorbance capacity) value of 4,900 per 100 g
excellent source of vitamin C at 47% RDA
*These statements have not been evaluated by the Food and Drug Administration. This information is not intended to diagnose, treat, cure or prevent any disease.
Tip #1: I used frozen organic raspberries and I think that would work better than fresh because the juices from the fresh raspberries might "bleed" into the ice cream and might turn it pink. That wouldn't be a bad thing unless you wanted white ice cream with a raspberry swirl for appearance purposes.
Tip #2: I don't like my ice cream overly sweet, so I only used 1/4 cup of sweetener since I added the chocolate chips (which are also sweet). Feel free to add extra sweetener if you prefer.
Tip #3: You could also make this without an ice cream maker. Just pour the ice cream mixture into an 8 x 5 baking dish and gently stir/swirl in the raspberries. I've tried to make no-churn ice cream with chocolate chips before and they all just sink to the bottom. If you want to make it without an ice cream mixture, you can add them and let them sink, or just sprinkle them on top right before you serve it.
Vegan Chocolate Chip Raspberry Swirl Ice Cream ("Almost" Raw, Vegan, Gluten-Free, Dairy-Free, Egg-Free, Paleo-Friendly, No Refined Sugar)
Print recipe
Ingredients
For the ice cream
1/4 cup organic granular sweetener
1 can organic full-fat coconut milk (13.5 ounce can)
For the mix ins
1 cup organic raspberries
1/4 cup Enjoy Life mini-chocolate chips
Directions
Step 1
Add the coconut milk and sweetener of your choice to a Vitamix, or other blender, and blend until it's well combined.

Pour the mixture into your ice cream maker and proceed using your machines directions (mine is ready in about 20 - 30 minutes).

When it's time for add-ins (according to your machines directions, which is usually right at the end 20 - 30 minutes), add the raspberries and chocolate chips and after they are evenly distributed, scoop and serve.

Enjoy!
Note
This recipe will make approximately (2) servings.

The recipe and photographs for "Vegan Chocolate Chip Raspberry Swirl Ice Cream" by Karielyn Tillman of The Healthy Family and Home are licensed under a Creative Commons Attribution-NonCommercial 4.0 International Licenseand cannot be used without my written permission.
Affiliate Disclosure:
This post contains affiliate links. This means that if you were to make a purchase through one of these links, "The Healthy Family and Home" website would receive a small commission.
Amazon Disclosure: "The Healthy Family and Home" website is a participant in the Amazon Services, LLC Associates Program, an affiliate advertising program designed to provide a means for sites to earn advertising fees by advertising and linking to Amazon.com.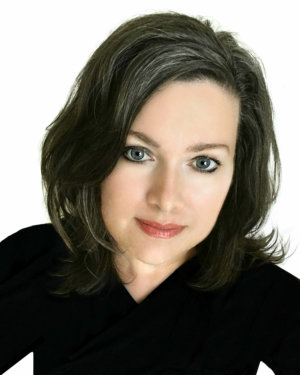 Hi, I'm Karielyn! I'm the published cookbook author of CLEAN DESSERTS and content creator of The Healthy Family and Home website since 2012. I specialize in creating easy, healthy plant-based recipes that are gluten-free + vegan and made with clean, real food ingredients that you can feel good about eating.