Some things just go perfect together, like chocolate and pistachios, and these Flourless Vegan Chocolate Pistachio Cookies are a perfect example!
This is a quick and easy recipe that's made without flour, eggs or butter but still have a rich chocolate flavor in a dense little cookie.
You only need 6 clean ingredients to make these healthy treats and they're ready from start to finish in less than 15 minutes.
I've made these with both raw pistachios with an added pinch of Himalayan pink salt and also with salted pistachios without adding the pinch of Himalayan salt and both were really good.
I love using pistachios in different recipes like Vegan Pistachio Mint Hummus, Pistachio and Matcha Truffles and Vegan Salted Pistachio and Cranberry Chocolate Bark (yum!).
Just so you know what to expect from a flourless and vegan cookie, these will be very delicate (might not hold up well in a lunch box or on-the-go) but will hold together well once they are -completely- cooled off for enjoying at home.
If you try to sneak one before they are completely cooled, they will crumble apart…I may or may not know this from experience!
Other than that, they are chocolate-y, have a nice crunch from the pistachios and are vegan, gluten-free, dairy-free, egg-free, paleo-friendly and contain no refined sugar.
Want more healthy dessert ideas?   Check out Crunchy Raw Protein Balls, Clean Eating Strawberry Fudge Truffles, Raw Vegan Lemon Meltaway Balls or my Clean Eating Cookbook with an entire chapter of 20 healthy, clean eating dessert recipes just like this one that you will love!
5 Fast Facts About Cashews:*
packed with dietary fiber
rich in "heart friendly" mono-saturated fatty acids
rich source of minerals
high in magnesium and copper
excellent source of antioxidants
5 Fast Facts About Maple Syrup:*
contains manganese and zinc
super high in anti-oxidants
helps with inflammation
1/4 cup contains more calcium than the same amount of milk
1/4 cup contains more potassium than a banana
5 Fast Facts About Pistachios:*
contains 90% healthy unsaturated fat
super high in anti-oxidants
supports cardiovascular health
excellent source of fiber, protein, manganese and copper
high in thiamine, vitamin B-6 and potassium
5 Fast Facts About Cacao Powder:*
super high in anti-oxidants
promotes cardiovascular health
contains essential fats
can help to decrease blood pressure
contains over 300 compounds including protein, calcium, copper, zinc and iron
5 Fast Facts About Vanilla Bean Powder:*
anti-microbial
high in anti-oxidants
can help reduce inflammation
contains small traces of minerals
1 tablespoon contains 2 g of fiber
*These statements have not been evaluated by the Food and Drug Administration.  This information is not intended to diagnose, treat, cure or prevent any disease.
Where to Buy:
My favorite place to buy organic ingredients online at up to 50% off and delivered straight to my door is Thrive Market.
Flourless Vegan Chocolate Pistachio Cookies (Vegan, Gluten-Free, Dairy-Free, Egg-Free, Paleo-Friendly, No Refined Sugar)
Print recipe
Ingredients
1 cup organic cashew butter
1 cup organic raw pistachios
1/2 cup Enjoy Life mini chocolate chips
1/2 cup organic raw cacao powder
1/4 cup organic maple syrup
1/8 teaspoon organic vanilla bean powder
1 pinch Himalayan pink salt
Directions
Step 1
Add all ingredients to a medium sized bowl and gently stir until everything is well combined (the mixture should be slightly firm).

Take out a spoonful at a time and roll into a ball shape then gently pat them down into a small disk shape.

Place them on a baking pan lined with parchment paper and bake at 350 degrees for approximately 10 minutes (keep an eye on them so they don't overbake).

IMPORTANT: Make sure they cool -completely- before removing from the baking pan or serving. They will be very soft right when they come out the oven and will break apart. They will firm up after they've cooled off completely.

Enjoy!
Note
This recipe will make approximately (20) small cookies.

The recipe and photographs for "Flourless Vegan Chocolate Pistachio Cookies" by Karielyn Tillman of "The Healthy Family and Home" are licensed under a Creative Commons Attribution Non-Commercial 4.0 International License and cannot be used without my written permission.
Affiliate Disclosure:  This post contains affiliate links. This means that if you were to make a purchase through one of these links, "The Healthy Family and Home" website would receive a small commission.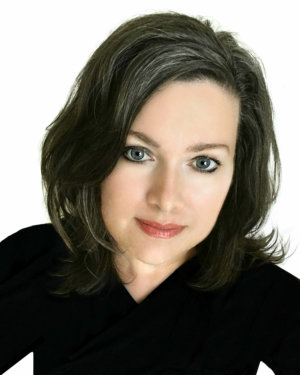 Hi, I'm Karielyn! I'm a cookbook author and creator of The Healthy Family and Home website. I specialize in creating easy, healthy plant-based recipes that are gluten-free + vegan and made with clean, real food ingredients that you can feel good about eating.