This Fresh Berry and Mint Spa Water beverage is perfect for the summer heat and my recipe submission for The Recipe Redux's May theme.
The May 2017 theme is:  "Cocktails and Mocktails for May Celebrations - Showers and celebrations with friends abound this time of year. Show us your healthy, colorful drink concoctions for festivities like bridal showers and graduation celebrations."
Since I don't consume alcohol, I thought I'd share with you a way to bring some excitement to your plain water as you try to beat the heat this summer.
With the temperatures reaching the high 80's this week in Southern Louisiana, staying hydrated is always important.  And summer isn't even here yet!
Luckily, I drink a lot of water anyway.  Really, a lot!
So much so, I have a 4-gallon Berkey water filter that I use to make sure the water I drink and cook with is clean and pure.  I used to use a water distiller that would capture all the impurities from the tap water, and I can't even post the photos here they are so disgusting.  Rust, unknown floating particles and the most obnoxious smell was left over in the reservoir tank each time after I made a gallon.  Seeing what was removed from the tap water was enough to change me forever and now I never drink tap water.
I had to switch from 1-gallon water distiller to a 4-gallon Berkey because it just couldn't keep up with our water demands.  We use it for drinking water, coffee (husband), tea, boiling pasta water, recipes, soaking nuts/seeds, in my essential oil diffuser and any other reason you would need clean water.  I even take a smaller travel size Berkey with us on vacation when we travel.
As with all my recipes, I try to emphasize the importance of using quality ingredients - even in this simple recipe.
A simple Google search will tell you how bad tap water is for you, so you'd want to use clean, filtered water.
You wouldn't want to use non-organic fruit that's been sprayed with pesticides soaking in water that you are going to drink.
And you wouldn't want to drink your water out of a plastic BPA water bottle.
So take the extra steps and use clean water, organic fruit and a glass water bottle for a light and refreshing summer beverage to help you stay hydrated.
Want more healthy juice recipes?  Check out Beet and Celery Juice, Carrot Apple and Celery Juice, Clean Eating Bloody Mary (Non-Alcoholic) or my Clean Eating Cookbook with over 140 healthy, clean eating recipes you will love!

5 Fast Facts About Blueberries:*
packed with vitamin C at 25% RDA
excellent source of dietary fiber
high in anti-oxidants
help to boost immunity
can enhance brain health and improve memory
5 Fast Facts About Blackberries:*
1 cup contains 35% dv of vitamin C
1 cup contains 20% dv of fiber
excellent source of anti-oxidants
contains anti-cancer properties
contains 36% dv vitamin K
5 Fast Facts About Raspberries:*
high in antioxidants
anti-cancer benefits
good source of dietary fiber
high ORAC (oxygen radical absorbance capacity) value of 4,900 per 100 g
excellent source of vitamin C at 47% RDA
5 Fast Facts About Mint:*
rich in anti-oxidants
contains B-complex vitamins
good source of minerals
7 tablespoons of fresh herb contains 569 mg potassium
good source of vitamin K
*These statements have not been evaluated by the Food and Drug Administration.  This information is not intended to diagnose, treat, cure or prevent any disease.
Print
Fresh Berry and Mint Spa Water
Yield 1 serving
Ingredients
12 ounces filtered/purified water
1/4 cup organic blueberries
1/4 cup organic blackberries
1/4 cup organic raspberries
1 - 2 leaves organic fresh mint
Instructions
Important:  To make sure you have the healthiest spa water possible, use filtered/purified water (not tap water), use organic fruit and use a glass container (not BPA plastic).
Add all ingredients to a glass container (I like to use a mason jar), cover it and leave it in the refrigerator overnight.  It will be ready to enjoy the next day.
You can refill your glass throughout the day with more filtered/purified water and when through, you'll have a glass of berries to enjoy!
Notes
Get all your organic ingredients delivered straight to your door at up to 25 - 50% off retail by cutting out the middleman and retail markups with a Thrive Market Membership and save 15% off on your first order.
  The recipe and photographs for "Fresh Berry and Mint Spa Water" by Karielyn Tillman of The Healthy Family and Home website are licensed under a Creative Commons Attribution Non-Commercial No Derivatives 4.0 International License and cannot be used without my written permission.
Recipe Roundups: Food Bloggers are always welcome to use a photo and a link back to my original post to share on recipe roundups without requesting permission.
Affiliate Disclosure: This post contains affiliate links. This means that if you were to make a purchase through one of these links, "The Healthy Family and Home" website would receive a small commission at no additional cost to you.
Amazon Disclosure: "The Healthy Family and Home" website is a participant in the Amazon Services, LLC Associates Program, an affiliate advertising program designed to provide a means for sites to earn advertising fees by advertising and linking to Amazon.com.
Thank you for your support of this website!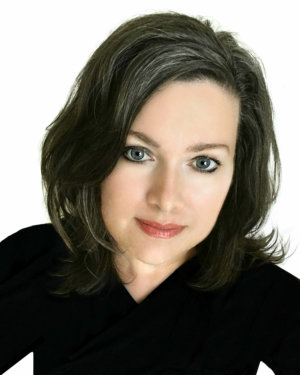 Hi, I'm Karielyn! I'm the published cookbook author of CLEAN DESSERTS and content creator of The Healthy Family and Home website since 2012. I specialize in creating easy, healthy plant-based recipes that are gluten-free + vegan and made with clean, real food ingredients that you can feel good about eating.