These Gluten-Free Vegan Oven-Baked "Fried" Artichokes are a healthy snack that's ready in less than 15 minutes and are made with only a few clean ingredients.
If you've been a follower of my website anytime over the past 6 years, then you know I rarely (if ever) post anything personal, as I'm a very private person.
But today is going to be different because I have a deep desire to share the story behind this recipe.
My father passed away this past Saturday, April 14, 2018, and this is the first recipe post I've shared since March 27, 2018. It was important to me that this be the first one because it holds a very special memory for me.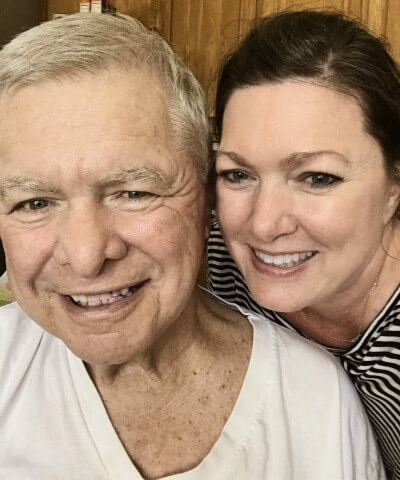 For anyone who has experienced the loss of a loved one, as I'm finding out now, working through the memories and things that will no longer happen or take place ever again is the hardest part. And that is the case with this recipe. It makes me sad that as much as he liked this recipe, I'll never be able to make it for him again.
Even though my father didn't eat a gluten-free vegan diet, he was always willing to try out my new recipes and was my most eager and very best taste tester. I knew I would always get honest feedback from him and he would emphatically tell me when he liked something...and when he didn't. Nothing made me prouder than to hear him say three simple words: "This is good!". Every time I made something new, I would always think, "he's really going to like this one".
He even taught me how to make several recipes I shared on my website like his Spicy Italian Cucuzza Bake, Italian Cucuzza Squash Stew and Slower Cooker Black-Eye Peas, which were recipes he knew by heart and had never written down.
I've made many recipes for him and some he really enjoyed was my Oven-Baked Okra Bites, my Oven-Baked Avocado Fries, my Oven-Baked Zucchini Fries and my Oven-Baked Pickles.
But these oven-baked artichokes were his most favorite thing I ever made for him. He would ask me to make them repeatedly, making sure I wrote down the recipe for him and even had me make a batch for one of his friends that came to visit.
As hard as it is to believe, even with an Italian heritage, the only way he had even eaten artichokes were when they were stuffed with bread crumbs at a St. Joseph's altar. He just couldn't get over how good they tasted baked (and spicy!) and have them taste better than the stuffed version.
One day he decided he wanted some and wanted to make them himself. He called me and wanted me to give him the instructions over the phone of how to make them but he didn't have any canned artichokes to make the recipe. So I had 6 cans of artichokes shipped overnight delivery + a 1 pound bag of nutritional yeast so he would have everything he needed to make them.
So I kept making them over and over again for him for the past few months but never got around to posting the recipe. So, here it is.
Anyway....
This is a healthy recipe made with clean, real food ingredients that's vegan, gluten-free, dairy-free, lectin-free and paleo-friendly.
If you want more healthy snack and side dish recipes, try Gluten-Free Vegan Oven Baked Okra Bites, Gluten-Free Vegan Oven-Baked Zucchini Fries, Gluten-Free Vegan Oven Baked Avocado Fries or my Clean Eating Cookbook with an entire chapter of 20 healthy, clean eating snack and side dish recipes just like this one that you will love!

Print
Gluten-Free Vegan Oven-Baked "Fried" Artichokes
Yield 2 - 4 servings
Vegan / Gluten-Free / Dairy-Free / Lectin-Free / Paleo-Friendly
Ingredients
For the seasoning:
For the artichokes:
Instructions
Preheat oven to 425 degrees.
Prepare the seasoning:
Add all the ingredients for the seasoning to a small bowl and stir together until well combined. Set aside.
Prepare the artichokes:
Drain the can of artichokes, cut off the ends, then cut each artichoke piece in half.
Break apart and separate the artichoke leaves.
Add the artichoke pieces to a small bowl and toss with the avocado oil until they are all covered.
Assembly:
Sprinkle 1/2 the seasoning mixture over the artichoke pieces and toss until they are all covered.
Sprinkle the the other 1/2 of the seasoning mixture over the artichoke pieces and toss again until they are all covered.
Transfer the seasoned pieces of artichoke to a baking pan lined with parchment paper and spread them out evenly making sure none are overlapping. Sprinkle any leftover seasoning mixture on any pieces that remain uncoated.
Bake at 425 degrees for 10-15 minutes, or until golden brown, taking care not to over bake or burn them.
Best when served hot from the oven.
Enjoy!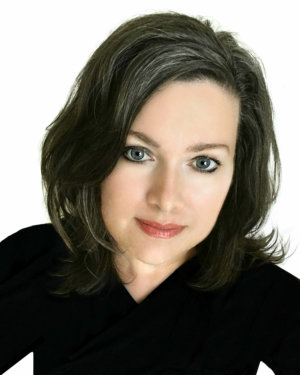 Hi, I'm Karielyn! I'm the published cookbook author of CLEAN DESSERTS and content creator of The Healthy Family and Home™ website since 2012. I specialize in creating easy, healthy plant-based and Medical Medium® compliant recipes that are gluten-free + vegan and made with clean, real food ingredients that you can feel good about eating.