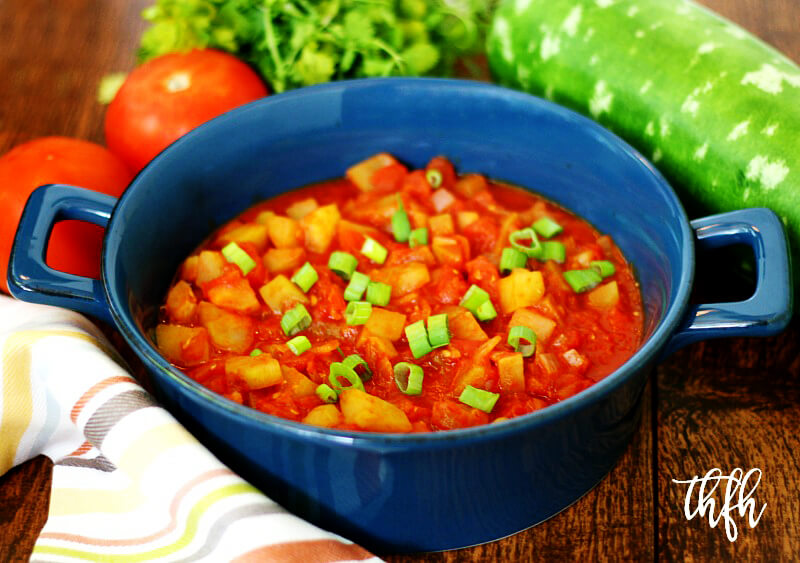 This Italian Cucuzza Squash Stew is a recipe handed down to me from my Italian father and the Italian cucuzza squash I used came straight from his home garden.
Except he didn't tell me he was giving me squash or even Italian squash, but "cucuzza", which is the official name of the variety.
I had no idea what he was talking about but he explained that it's an Italian version of squash and he had his "official" cucuzza recipe he wanted me to make.
He actually gave me the recipe three times verbally before I finally wrote it down.
It wasn't until I started making it that I realized it was similar to my Eggplant Onion and Tomato Stew recipe I always make.
But this one was a little different because it used the Italian Squash (aka "cucuzza") instead of eggplant.
I had never heard of this particular variety before, but it is very similar to regular yellow squash.
Let me tell you though, it is HUGE!
If you look at the photo below with my son holding it, it was so big that it actually broke into two pieces, but that was the entire squash!
I've also added another cucuzza recipe my father gave me called "Spicy Italian Cucuzza Squash Bake", but that one is vegetarian.  You could try to substitute with vegan cheese to make it vegan.
This is a quick, one skillet meal ready in less than 30 minutes, is perfect for Meatless Monday and is vegan, gluten-free and paleo too.
Want more healthy meal and entree recipes?  Check out Vegan Stuffed Pepper Soup, Spaghetti Squash with Creamy Lemon Garlic Sauce, Kelp Noodles with Spicy Peanut Sauce or my Clean Eating Cookbook with an entire chapter of 20 healthy, clean eating meal and entree recipes just like this one that you will love!

5 Fast Facts About Squash:*
excellent source of vitamin C, magnesium and vitamin A
full of antioxidants
high fiber content
contains 135 mg of beta-carotene
contains 2,400 mg of lutein for eye health
5 Fast Facts About Tomatoes:*
contains lycopenes which are cancer fighting agents
high in beta-carotene
excellent anti-oxidant
high in vitamin A and K
high in chromium which helps control blood sugar levels
5 Fast Facts About Onions:*
rich source of sulfur compounds
excellent for cardiovascular health
inhibits bone loss in women
reduced blood pressure
lowers blood cholesterol levels
5 Fast Facts About Extra-Virgin Olive Oil:*
lowers blood cholesterol levels
rich in anti-oxidants
improves bone mineralization and calcification
excellent protection from heart attack and stroke
contains anti-inflammatory benefits
5 Fast Facts About Garlic:*
regulates blood sugar levels
lowers high blood pressure
contains anti-bacterial and analgesic properties
anti-viral
helps to lower cholesterol levels
5 Fast Facts About Himalayan Pink Salt:*
contains 84 minerals
unrefined, unprocessed, raw
promotes stable pH balance in cells
controls water levels in the body
aids digestion and facilitates better nutrient absorption
*These statements have not been evaluated by the Food and Drug Administration.  This information is not intended to diagnose, treat, cure or prevent any disease.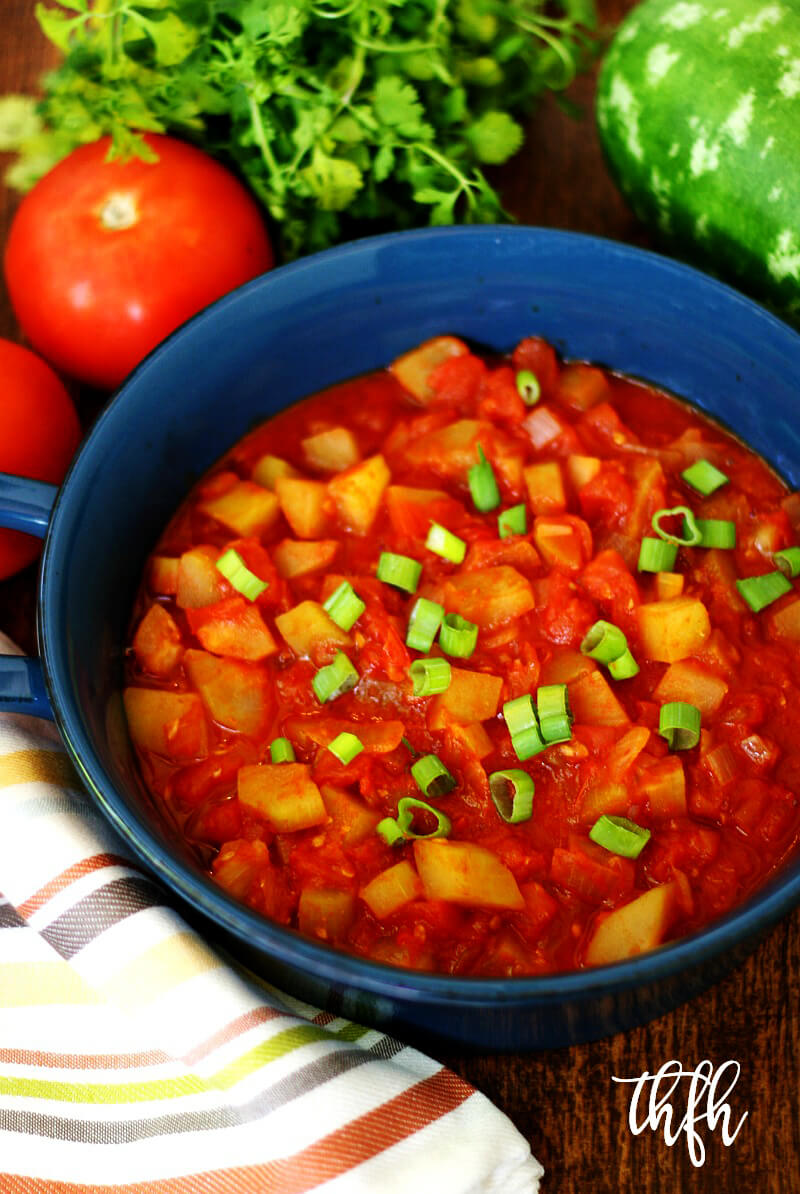 Tip #1:  Although this dish was created using Italian Squash (aka "cucuzza"), you could also use regular zucchini or even yellow summer squash if you can't find the other variety.
Tip #2:  It is really good by itself, or can be served over pasta (my dad says angel hair pasta is the best!), quinoa, rice or even spaghetti squash.
Tip #3:  The original recipe he gave me had Italian Sausage added to it (which I omitted to make it vegan), but you could always add vegan sausage or regular Italian Sausage if you didn't need it to be vegan (see update below).
Tip #4:  I used 1/2 teaspoon of red pepper flakes and it's pretty spicy and my boys said it was "too hot", so if you are feeding it to little ones or don't like spicy foods, you may want to reduce or eliminate the red pepper flakes.
Tip #5:  This recipe will make approximately (4) servings.
~UDPATE~  Ok, since I had the HUGE cucuzza, I made another batch of it, but this time I used vegan sausage and oh my, it was on another whole level of deliciousness!  I usually don't buy vegan sausages because they are processed (and not gluten-free) but my dad insisted the recipe isn't the same without sausage.  So I used the vegan "Field Roast Italian Sausages" (I bought them at Whole Foods) and not only did it give the dish extra flavor, but even gave the sauce a little different consistency.  Here's some tips of what I did with this batch:
Tip #1:  I used (2) links of vegan "Field Roast Italian Sausages" and added them in the same step as the tomatoes and tomato sauce.  If you didn't need the recipe to be vegan, you could use regular Italian sausage, although I don't know the preparation steps to cook it.  I would think you would need to cook it first, separately, then add it at the same time as I did the vegan sausage.
Tip #2:  In this batch, I used (3) cups of peeled/diced cucuzza instead of (2) in the original recipe.
Tip #3:  I used the original amount of red pepper flakes, 1/2 teaspoon, but it was "too hot" for my boys so if you are feeding it to little ones or don't like spicy foods, you may want to reduce or eliminate the red pepper flakes.
Tip #4:  This version will make approximately (4) servings.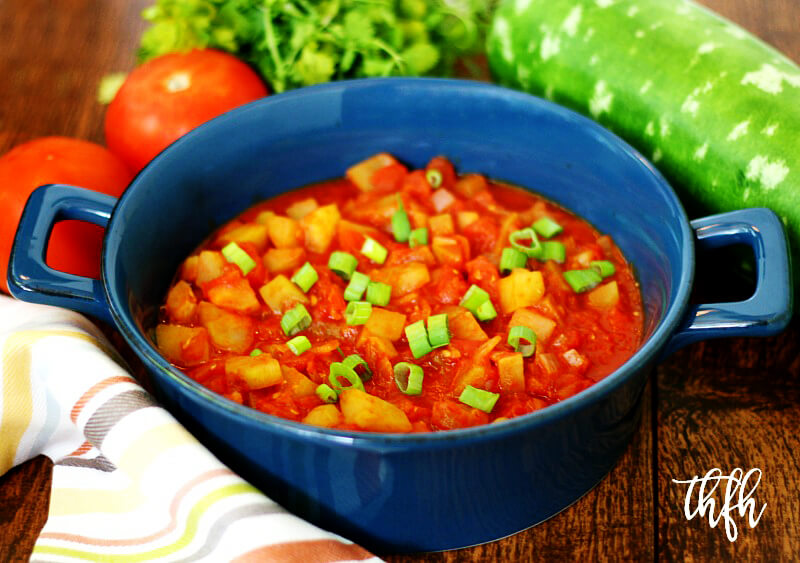 Print
Italian Cucuzza Squash Bake
Yield 4 servings
Vegan / Gluten-Free / Dairy-Free / Paleo-Friendly
Instructions
Prepare the veggies:  peel and dice the squash, dice the tomatoes and onions.
Add the squash, onions, garlic, olive oil and Himalayan pink salt to a skillet and saute on medium heat for approximately 5-7 minutes, or until the onions become soft.
Add the diced tomatoes and tomato sauce (optional: add 2 links of vegan sausage) and simmer (covered) for approximately 15 minutes, or until the squash are soft and semi-translucent, stirring occasionally. If it gets too thick, just add a tablespoon of filtered/purified water until it thins out to your preference.
Adjust seasonings to your preference.
Serve as main dish or over angel hair pasta, rice, baked potato or spaghetti squash.
Enjoy!
Notes
Get all your organic ingredients delivered straight to your door at up to 25 - 50% off retail by cutting out the middleman and retail markups with a Thrive Market Membership and save 15% off on your first order.
  The recipe and photographs for "Italian Cucuzza Squash Stew" by Karielyn Tillman of The Healthy Family and Home website are licensed under a Creative Commons Attribution Non-Commercial No Derivatives 4.0 International License and cannot be used without my written permission.
Recipe Roundups: Food Bloggers are always welcome to use a photo and a link back to my original post to share on recipe roundups without requesting permission.

Affiliate Disclosure: This post contains affiliate links. This means that if you were to make a purchase through one of these links, "The Healthy Family and Home" website would receive a small commission at no additional cost to you.
Amazon Disclosure: "The Healthy Family and Home" website is a participant in the Amazon Services, LLC Associates Program, an affiliate advertising program designed to provide a means for sites to earn advertising fees by advertising and linking to Amazon.com.
Thank you for your support of this website!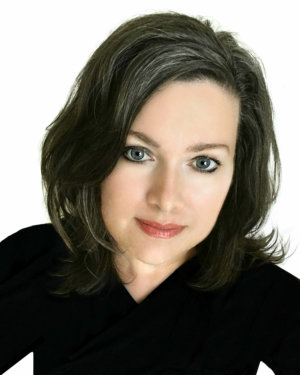 Hi, I'm Karielyn! I'm the published cookbook author of CLEAN DESSERTS and content creator of The Healthy Family and Home™ website since 2012. I specialize in creating easy, healthy plant-based and Medical Medium® compliant recipes that are gluten-free + vegan and made with clean, real food ingredients that you can feel good about eating.