This healthy plant-based Gluten-Free Vegan Roasted Cauliflower with Chipotle and Lime recipe is an easy side dish or appetizer to make with only 6 clean, real food ingredients and is also paleo-friendly, lectin-free and Medical Medium compliant.
This Roasted Cauliflower with Chipotle and Lime recipe is a must-have if you are a fan of chipotle, and you might be tempted to give it a try even if you don't really like cauliflower.
It's because you can't really even tell it's cauliflower with the spicy-smokey seasonings and the tangy flavor from the lime.
This recipe is really simple to make and it works well as a side dish or even as an appetizer/snack.
And, I may or may not have been known to eat an entire batch by myself as a meal!
What Kind Of Recipes Can I Make With Cauliflower?
There are so many new recipes using cauliflower and cauliflower rice like these:
There are even recipes for mashed cauliflower, cauliflower pizza crust, and cauliflower buffalo "wings" just to name a few.
Would you believe you can even use cauliflower to make smoothie bowls and smoothies?
Yes, you can! 🙂
If you don't believe me (it's ok, I don't blame you!) you must try my Gluten-Free Vegan Chocolate Cauliflower "Nice Cream" Smoothie Bowl.
I add frozen cauliflower to all my smoothies and smoothies bowls for three reasons:
You can't taste the flavor of cauliflower – at all!
It adds an "icy" texture
It adds extra nutritional value
Cauliflower is a good, low-carb alternative to white starchy rice and because it has a neutral flavor, it can adapt to different flavor combinations like this chipotle + lime recipe.
And you'll feel good about making it because this easy, healthy recipe is vegan, gluten-free, dairy-free, soy-free, nut-free, Lectin-Free, alkaline, paleo-friendly and Medical Medium compliant.
How To Make Roasted Cauliflower with Chipotle and Lime: Step-by-Step Instructions
You don't need but a handful of clean ingredients to make this recipe which you most likely already have on hand.
The preparation for this recipe is really easy and the hardest/longest part is just waiting for it to roast in the oven.
Step 1: Prepare the Cauliflower
I've used both frozen and fresh cauliflower and although frozen works, the fresh seems to come out better. Just cut the cauliflower into small bite-sized pieces after removing the leaves and stem.
Step 2: Prepare the Seasoning
Here, you will mix the seasonings together in a small bowl. The great thing is you can customize them to your preference. I like chipotle ~alot~ so if you don't like too much spicy or will be serving this to children. Just start with 1/2 tablespoon and add more if you prefer.
Step 3: Roast the Cauliflower
I know it seems like a long time to roast the cauliflower in the oven, but it's worth the extra time. The "slow + low heat" method will give the best results. You ideally want the cauliflower to be soft on the inside and slightly crispy on the outside. It only takes a few minutes to prep the recipe and get it in the oven so it's a good recipe to make on a day when you have other things to do and can just leave them in the oven to slowly roast…there's not really any hands-on time needed once they're in the oven. I like to line my baking dish with parchment paper for easy cleanup.
Expert Tips + Ingredient Substitutions for Roasted Cauliflower with Chipotle and Lime
Tip: When roasting veggies in the oven, I prefer to use 100% pure avocado oil instead of organic extra-virgin olive oil especially since it will be roasting at high heat for a long period of time. I save organic extra virgin olive oil for recipes that don't require heat, like salads, dressings, etc.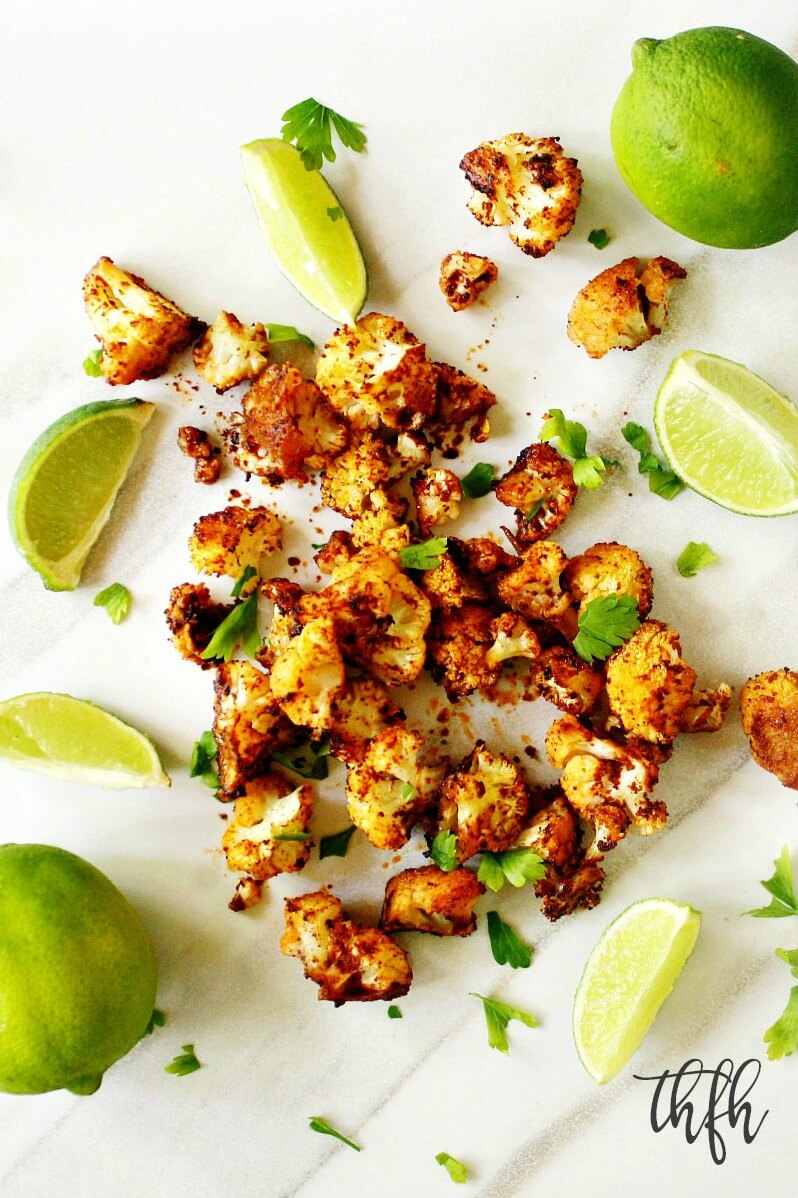 Want More Healthy Vegan Cauliflower Recipes?
Check out these: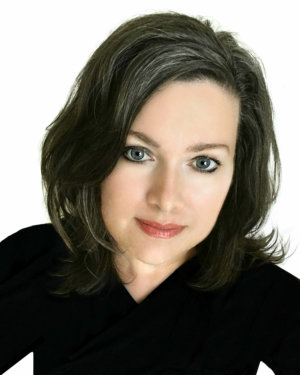 Hi, I'm Karielyn! I'm a cookbook author and creator of The Healthy Family and Home website. I specialize in creating easy, healthy plant-based recipes that are gluten-free + vegan and made with clean, real food ingredients that you can feel good about eating.