Raw Vegan Apricot and Date Protein Truffles with Sunwarrior Classic Plus...a clean, healthy recipe made with whole food ingredients and Sunwarrior Classic Plus Organic Plant-Based Protein and they're organic, raw, vegan, gluten-free, dairy-free, paleo-friendly and contain no refined sugar.
This is a sponsored post brought to you by Sunwarrior Classic Plus.
---
I love incorporating clean, plant-based protein powders into my recipes and today I want to share with you a new one I was recently introduced to which I used to make these Raw Vegan Apricot and Date Protein Truffles.
I used Sunwarrior Classic Plus Organic Plant-Based Protein (Vanilla) and it's made with everything you want in a plant-based protein powder:
Vegan Protein Blend:  Organic Pea, Organic Brown Rice, Organic Quinoa, Organic Chia Seed, Organic Amaranth
Organic Vanilla Flavor
Ancient Sea Salt
Organic Guar Fiber
Organic Stevia
One serving boasts the following:
18 g / 36% dv of vegan protein which has a

complete amino acid profile

.
4 mg / 20% dv of iron
38 mg / 60% dv of vitamin C
37 mg / 4% dv of vegan calcium
While raw plant-based proteins powders are typically used for smoothies, these clean eating truffles are a perfect example of how you can use it for a different kind of healthy, energy boosting protein snack.
No chemicals, no fillers, no artificial ingredients, no GMO's, no animal products and it's organic, raw, vegan, gluten-free, dairy-free, soy-free, paleo-friendly and contains no refined sugars.
5 Fast Facts About Sunwarrior Classic Plus Protein:*
organic, raw, vegan, gluten-free, dairy-free, soy-free
vegan protein blend with a complete amino acid profile
18 grams of vegan, plant-based protein
20% DV of iron
60% DV of vitamin C
5 Fast Facts About Apricots:*
contains 16% RDA of vitamin C
helps prevent inflammation
excellent source of anti-oxidants
good source of potassium
provides 64% RDA of vitamin A
5 Fast Facts About Medjool Dates:*
natural energy booster
high in iron content
rich in potassium
good source of dietary fiber
excellent source of vegan protein
5 Fast Facts About Chia Seeds:*
excellent source of healthy omega fatty acids
contains 700% more calcium than salmon
contains more anti-oxidants than flaxseeds or blueberries
contains 500% more calcium than milk
contains 20% easily digestible vegan protein
5 Fast Facts About Coconut Flakes:*
2 tablespoons contain 4.6 g RDA of dietary fiber
healthy source of medium-chain fatty acids
can help to decrease cholesterol
high in lauric acid
excellent source of manganese at 60% RDA and iron at 11% RDA
5 Fast Facts About Coconut Oil:*
super high in lauric acid
rich in antioxidants
contains natural microbial and anti-bacterial agents
helps to improve metabolism
improves cholesterol levels
5 Fast Facts About Almonds (Almond Butter):*
helps to regulate cholesterol and blood pressure
energy booster
loaded with calcium and fiber
1/4 cup contains 8 grams of vegan protein
high in anti-oxidants
*These statements have not been evaluated by the Food and Drug Administration.  This information is not intended to diagnose, treat, cure or prevent any disease.
GIVEAWAY TIME!
Sunwarrior is providing a (1) 1.1 container of it's Classic Plus Plant-Based Protein to one lucky winner.  Check out the entry options below with up to 5 chances to enter!
Please note that the giveway is only open to U.S. residents (excluding Hawaii).  Good luck and thank you Sunwarrior for the giveway!
Where to Buy:  You can purchase Sunwarrior Classic Plus Plant-Based Protein or any of their other products from the official Sunwarrior website, or here from Amazon.
Raw Vegan Apricot and Date Protein Truffles (Raw, Vegan, Gluten-Free, Dairy-Free, Paleo-Friendly, No Refined Sugar)
Print recipe
Ingredients
1 cup organic medjool dates (pitted)
1/2 cup organic dried apricots (pitted)
1 scoop Sunwarrior Organic Classic Plus Protein Vanilla
2 tablespoons organic unsweetened shredded coconut
2 tablespoons organic chia seeds
2 tablespoons organic coconut oil
2 tablespoons organic almond butter
For the coating (Optional)
1/4 cup organic unsweetened finely shredded coconut flakes
Directions
Step 1
Add all ingredients to a food processor and pulse on high until everything is blended and it becomes a sticky, crumbly texture.

Remove a spoonful out at time, squeeze it tightly in your fist and shape it into a ball shape using your fingertips.

Optional: Roll each truffle in a small bowl filled with shredded coconut flakes (or chia seeds) as a topping.

Put them in the refrigerator for approximately 15 - 30 to firm.

Store in the refrigerator or freezer until ready to serve because they will become soft if left out at room temperature.

Enjoy!
Note
This recipe will make approximately 10 - 12 small truffles.

The recipe and photographs for "Raw Vegan Apricot and Date Protein Truffles" by Karielyn Tillman of The Healthy Family and Home are licensed under a Creative Commons Attribution Non-Commercial 4.0 International License and cannot be used without my written permission.
Disclosure: This post is sponsored by Sunwarrior.  I received product to review and use in creating a new recipe.  I was under no obligation to give a positive review and was compensated for my time. All thoughts, opinions and comments are my own.  Thank you for supporting the brands who make this website possible!
Make sure you check out all the Sunwarrior social media pages:  Facebook, Twitter, Instagram, YouTube.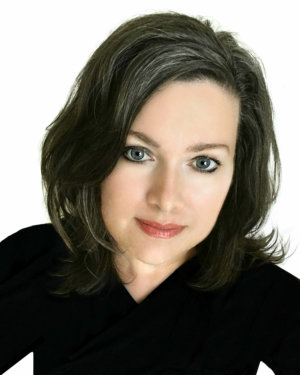 Hi, I'm Karielyn! I'm the published cookbook author of CLEAN DESSERTS and content creator of The Healthy Family and Home website since 2012. I specialize in creating easy, healthy plant-based recipes that are gluten-free + vegan and made with clean, real food ingredients that you can feel good about eating.