These Lectin-Free Vegan Tahini Brownie Truffles are delicious bite-size treats that contain nutrient-dense ingredients to help keep you satisfied.
They have a brownie-type center and are coated with a chocolate topping then sprinkled with chopped walnuts.
Every time I eat one, they remind me of the "Little Debbie" Fudge Brownie snacks I used to eat as a child. I don't even want to think about how many of those Little Debbie brownies I ate!
Here's the ingredient list for the popular store-bought snacks:
S.A.D. (Standard American Diet) Little Debbie Fudge Brownies with Walnuts Ingredients:
Ingredients: Enriched Bleached Flour (Wheat Flour, Niacin, Reduced Iron, Thiamine Mononitrate [Vitamin B1], Riboflavin [Vitamin B2], Folic Acid), Corn Syrup, Vegetable Shortening (Partially Hydrogenated Soybean and Cottonseed Oils), Sugar, Dextrose, Water, Cocoa, Walnuts, High Fructose Corn Syrup, Whey (Milk), Eggs, Egg Whites, Soy Lecithin Emulsifier), Corn Starch, Salt, Leavening (Baking Soda, Sodium Aluminum Phosphate), Colors (Caramel Color, Red 40), Natural and Artificial Flavors, Sorbic Acid (To Retain Freshness)
They contain GMO ingredients, artificial colors, high fructose corn syrup and they aren't vegan or gluten-free.
This healthier version is made with clean, real food ingredients and is raw, vegan, gluten-free, dairy-free, lectin-free, soy-free, paleo-friendly and contains no refined sugar.
Want more healthy ball and truffle recipes? Check out Lectin-Free Vegan Chocolate Avocado Pistachio Truffles, Clean Eating Vegan Strawberry Fudge Truffles, Pecan Cranberry Truffles or my Clean Eating Cookbook with an entire chapter of 20 healthy, clean eating truffle and ball recipes just like this one that you will love!

Tip #1: If you didn't need the recipe to be "raw" or "lectin-free", you could make the following substitution for the chocolate coating: 1/4 cup Enjoy Life mini-chocolate chips + 1 teaspoon organic coconut oil. Add to small saucepan and melt on lowest heat, stirring the entire time to make sure it doesn't burn. Allow to cool completely before using to coat the truffles.
Print
Lectin-Free Vegan Tahini Brownie Truffles
Yield 10 - 12 truffles
Raw / Vegan / Gluten-Free / Dairy-Free / Lectin-Free / Soy-Free / Paleo-Friendly / No Refined Sugar
Ingredients
For the truffles:
For the coating:
For the topping:
Instructions
Prepare the truffles:
Add all the ingredients for the truffles to a food processor and process until it becomes a wet, crumbly texture.
Take out a spoonful at a time and roll it into a ball shape between the palms of your hands. 
Put the truffles on a baking pan lined with parchment paper in the freezer to firm while you prepare the coating.
Prepare the coating:
Add all the ingredients for the coating to a small saucepan and melt on lowest heat, stirring until it's well combined and smooth, and taking care not to burn it.
Remove from stove top and allow to cool.
Assembly:
Once the coating has cooled, remove the pan of truffles from the freezer and take each truffle and gently roll it into the coating mixture, making sure it's completely covered.
Place the coated truffles back on the baking pan lined with parchment paper.
Optional: Sprinkle chopped walnuts on top of the truffles.
Put the baking pan back in the freezer for about 15 minutes to allow the coating to harden.
Store in an air-tight, BPA-free container in the freezer or refrigerator until ready to serve because they will get soft if left out at room temperature.
Enjoy!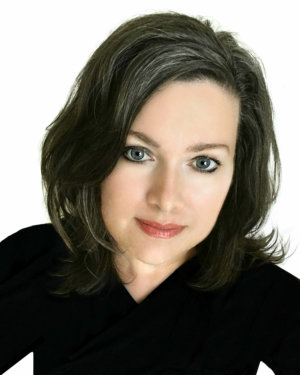 Hi, I'm Karielyn! I'm the published cookbook author of CLEAN DESSERTS and content creator of The Healthy Family and Home™ website since 2012. I specialize in creating easy, healthy plant-based and Medical Medium® compliant recipes that are gluten-free + vegan and made with clean, real food ingredients that you can feel good about eating.