This Vegan Spirulina and Hemp Protein Smoothie is a super fast and easy, nutrient-dense smoothie recipe to start your day off right!
It will give you the plant-based protein and fiber as a base to your smoothie, a fruit serving as a natural sweetener and three superfoods: hemp, spirulina and maca powder.
I used my Vitamix to make homemade almond milk, then again to make the smoothie, but feel free to use any non-dairy milk.
The reason I love to use Nutivia Hemp Protein + Hi Fiber is because the only ingredient is 100% organic hemp protein which gives you 11 grams of plant-based protein and 12 grams of fiber in one serving.  With only 1 ingredient!
This healthy smoothie recipe is made with clean, real food ingredients and is raw, vegan, gluten-free, dairy-free, soy-free, lectin-free, paleo-friendly and contains no refined sugar.
Want more healthy smoothie recipes? Check out Cacao and Pear Protein Smoothie, Chocolate Peanut Butter Protein Smoothie, Wild Blueberry and Mango Protein Smoothie or my Clean Eating Cookbook with an entire chapter of 20 healthy, clean eating smoothie recipes just like this one that you will love!

5 Fast Facts About Spirulina:*
boosts immune system
normalizes cholesterol
rich protein content (by weight contains all essential amino acids)
same calcium, phosphorus and magnesium content as milk
4 x as much B12 as raw liver
5 Fast Facts About Maca:*
increases stamina
beneficial to the circulatory
can regulate hormonal imbalances
acts as an anticarcenogen and antioxidant
enhances memory, learning and mental ability
5 Fast Facts About Nutivia Hemp Protein + Hi Fiber:*
provides 11 g of raw, organic protein
contains all 8 essential amino acids
contains 10% beneficial fats
contains 43% fiber (90% insoluble and 10% soluble)
high in magnesium (35% dv), iron (25% dv) and zinc (15% dv)
5 Fast Facts About Almonds:*
regulates cholesterol and blood pressure
loaded with protein, calcium and fiber
an energy booster
high in antioxidants
can reduce the risk of heart disease
5 Fast Facts About Bananas:*
helps to combat depression
aids in weight loss
strengthens the immune system
high in fiber
helps to lower blood pressure
*These statements have not been evaluated by the Food and Drug Administration. This information is not intended to diagnose, treat, cure or prevent any disease.
Print
Vegan Spirulina and Hemp Protein Smoothie
Yield 1 serving
Raw / Vegan / Gluten-Free / Dairy-Free / Soy-Free / Lectin-Free / Paleo-Friendly / No Refined Sugar
Instructions
Add all ingredients to a Vitamix and blend until well combined.
Enjoy!
Notes
Get all your organic ingredients delivered straight to your door at up to 25 - 50% off retail by cutting out the middleman and retail markups with a Thrive Market Membership and save 15% off on your first order.
  The recipe and photographs for "Vegan Spirulina and Hemp Protein Smoothie" by Karielyn Tillman of The Healthy Family and Home website are licensed under a Creative Commons Attribution Non-Commercial No Derivatives 4.0 International License and cannot be used without my written permission.
Recipe Roundups: Food Bloggers are always welcome to use a photo and a link back to my original post to share on recipe roundups without requesting permission.
Affiliate Disclosure: This post contains affiliate links. This means that if you were to make a purchase through one of these links, "The Healthy Family and Home" website would receive a small commission at no additional cost to you.
Amazon Disclosure: "The Healthy Family and Home" website is a participant in the Amazon Services, LLC Associates Program, an affiliate advertising program designed to provide a means for sites to earn advertising fees by advertising and linking to Amazon.com.
Thank you for your support of this website!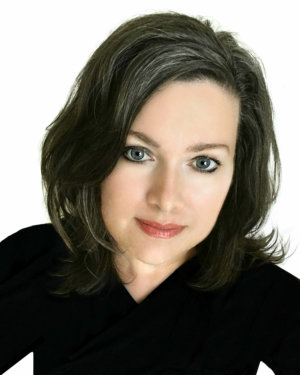 Hi, I'm Karielyn! I'm the published cookbook author of CLEAN DESSERTS and content creator of The Healthy Family and Home website since 2012. I specialize in creating easy, healthy plant-based recipes that are gluten-free + vegan and made with clean, real food ingredients that you can feel good about eating.