These Clean Eating Vegan Chocolate Dipped Cherries are super easy to make and so much better than the store-bought version.
I was inspired to make this after my blog friend Tabatha over at Kitchen to Nirvana posted a recipe for Chocolate Covered Nuts and Coconut Bits and I've had chocolate on my brain ever since.
Last weekend when I was at Whole Foods, I spotted organic cherries in the produce section and I immediately knew what I wanted to do with them.
I normally would have made my own homemade chocolate topping using coconut oil, raw cacao butter and maple syrup, but they would have had to be kept frozen to keep the chocolate from melting and frozen cherries just aren't the same as the fresh.
So I used the Enjoy Life mini-chocolate chips because they are Non-GMO Project Verified, vegan, gluten-free and dairy-free, but also because they only have 3 ingredients:  evaporated cane juice, natural chocolate liquor (non-alcoholic) and non-dairy cocoa butter.  If you need the recipe to be lectin-free, just use the 69% Cacao Dark Chocolate Morsels instead of the semi-sweet chocolate chips.
Why shouldn't you ever buy store-bought chocolate covered cherries? Here's an ingredient list of a popular store-bought version:
S.A.D. (Standard American Diet) Chocolate Covered Cherries Candy
Ingredients:  Milk Chocolate (Sugar, Cocoa Butter, Milk, Chocolate, Soy Lecithin, An Emulsifier, Flavors Artificial Vanillin), treated with Sulfur Dioxide, Preservative, Sugar, Corn Syrup, Citric Acid, Sodium Benzoate, Preservative, Flavors Artificial, Calcium Chloride, Colors Artificial (Red 40)
They are a box of GMO ingredients, chemicals, preservatives and artificial flavors and coloring.  And, do you even see "cherries" as an ingredient?
This healthier version is made with clean ingredients and they're vegan, gluten-free, dairy-free, lectin-free, nut-free, paleo-friendly and contain no refined sugar.
They're a great little snack to make in a matter of minutes when you want something sweet, chocolate and healthy.
Want more healthy dessert recipes?  Check out Chocolate Peanut Butter Swirl Bark, Healthy Peanut Butter Cups, Crispy Peanut Butter Protein Cups or my Clean Eating Cookbook with an entire chapter of 20 healthy, clean eating dessert recipes that you will love!

5 Fast Facts About Cherries:
high in anti-oxidants

contains anti-cancer agents
provides anti-inflammatory benefits
contains beneficial phytonutrients
contains 19 x more beta carotene than strawberries
*These statements have not been evaluated by the Food and Drug Administration.  This information is not intended to diagnose, treat, cure or prevent any disease.
Tip #1:  Remember to use caution if you serve these to younger children because the cherries have big seeds in the middle.
Tip #2:  You can add a little extra nutrition to these by adding organic chia seeds (not lectin-free), organic flax seeds, organic shredded coconut flakes or even organic sesame seeds to the chocolate mixture and give it a little crunch.
Print
Clean Eating Vegan Chocolate Dipped Cherries
Yield 14 pieces
Vegan / Gluten-Free / Dairy-Free / Lectin-Free / Soy-Free / Nut-Free / Paleo-Friendly / No Refined Sugar
Instructions
Add the chocolate chips and coconut oil to a small saucepan and melt on low heat until it's smooth, stirring the entire time to make sure it doesn't burn.
Gently dip the bottom 3/4 of the cherries into the melted chocolate, taking care to not break them off the stem.
Place the cherries on a baking pan lined with parchment paper and put them in the refrigerator for about 15 minutes, or until the chocolate hardens.
Store in an air-tight BPA-free container in the refrigerator until ready to serve.
Enjoy!
Notes
Get all your organic ingredients delivered straight to your door at up to 25 - 50% off retail by cutting out the middleman and retail markups with a Thrive Market Membership and save 15% off on your first order.
  The recipe and photographs for "Clean Eating Vegan Chocolate Dipped Cherries" by Karielyn Tillman of The Healthy Family and Home website are licensed under a Creative Commons Attribution Non-Commercial No Derivatives 4.0 International License and cannot be used without my written permission.
Recipe Roundups: Food Bloggers are always welcome to use a photo and a link back to my original post to share on recipe roundups without requesting permission.

Affiliate Disclosure: This post contains affiliate links. This means that if you were to make a purchase through one of these links, "The Healthy Family and Home" website would receive a small commission at no additional cost to you.
Amazon Disclosure: "The Healthy Family and Home" website is a participant in the Amazon Services, LLC Associates Program, an affiliate advertising program designed to provide a means for sites to earn advertising fees by advertising and linking to Amazon.com.
Thank you for your support of this website!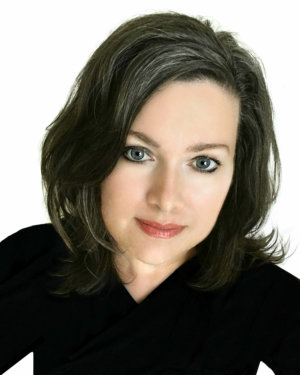 Hi, I'm Karielyn! I'm the published cookbook author of CLEAN DESSERTS and content creator of The Healthy Family and Home™ website since 2012. I specialize in creating easy, healthy plant-based and Medical Medium® compliant recipes that are gluten-free + vegan and made with clean, real food ingredients that you can feel good about eating.