If you love pesto and you love the heat from habanero peppers, I have the perfect recipe for you…Vegan Habanero and Basil Pesto!
Pesto is really easy to make and I have several versions that I rotate though like Fresh Herb and Tahini Pesto, Clean Eating Spinach Pesto, Vegan Red Pepper Basil Cream Pine Nut Pesto and another in my Clean Eating Cookbook which I based this one on.
I made it with my Vitamix because it has a "pulse" feature, but you could also just use a food processor.
Habanero peppers are my friend, so I used two in this recipe and it was ~very~ hot, so if you have never tried them or don't like too much heat, I would just start with one.
So with 6 clean, whole food ingredients and about 5 minutes, you can make this super easy recipe using fresh ingredients and it's a good recipe to use for summer time basil.
And, it's vegan, gluten-free, dairy-free and paleo-friendly too!
Want more healthy dip and dressing recipes?  Check out Tomatillo and Jalapeno Dip, Healthy Artichoke Dip, this or my Clean Eating Cookbook with an entire chapter of 20 healthy, clean eating dip and dressing recipes just like this one that you will love!
5 Fast Facts About Habaneros:*
provides anti-inflammatory benefits
helps decrease cancer risk
contains capsaicin to help prevent obesity
helps to lower cholesterol and blood pressure
excellent anti-oxidant
5 Fast Facts About Basil:*
2 teaspoons provide 60% dv of vitamin K
2 teaspoons provide 5.9% dv of calcium
provides anti-inflammatory benefits
good for digestive tract health
anti-oxidant and anti-bacterial
5 Fast Facts About Walnuts:*
high quality vegan protein
high in anti-oxidants
rich in omega-3 fatty acids
high in vitamin C
improves blood lipids and other cardiovascular risk factors
5 Fast Facts About Avocado Oil:*
healthier cooking with smoke point of 500 degrees
may help reduce the risk of metabolic syndrome
helps maintain healthy blood sugar levels
provides protection from cardiovascular disease
good source of vitamin E
5 Fast Facts About Nutritional Yeast:*
vegan source of vitamin B12
contains 18 amino acids and is a complete protein
boosts immune system
excellent anti-oxidant
contains 15 minerals
5 Fast Facts About Himalayan Pink Salt:*
contains 84 minerals
unrefined, unprocessed, raw
promotes stable pH balance in cells
controls water levels in the body
aids digestion and facilitates better nutrient absorption
*These statements have not been evaluated by the Food and Drug Administration.  This information is not intended to diagnose, treat, cure or prevent any disease.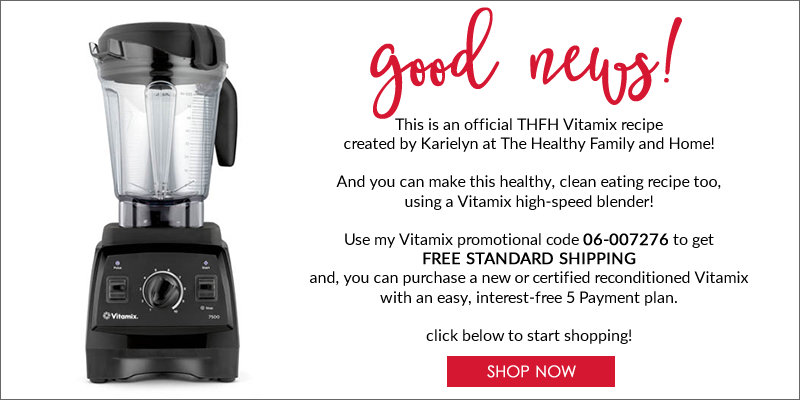 Where to Buy:
My favorite places to buy organic ingredients online are Thrive Market and Vitacost.
Make sure you check out my Shopping Resources section to see all the places I purchase ingredients and equipment to make the recipes on my website!
Vegan Habanero and Basil Pesto (Vegan, Gluten-Free, Dairy-Free, Paleo-Friendly)
Print recipe
Ingredients
2 cups organic fresh basil leaves (packed)
1/2 cup organic walnuts
1/4 cup 100% pure avocado oil
1/4 cup nutritional yeast
1 - 2 habanero peppers
1/8 teaspoon Himalayan pink salt
Directions
Step 1
Prepare the habanero peppers: take care when cutting the peppers; use gloves and wash hands thoroughly when finished; make sure you don't touch your eyes, etc. after handling them. Start with (1) pepper and add an additional one, if you prefer.

Add all ingredients to a Vitamix (with a "pulse" feature) or a food processor and pulse until the walnuts and basil is chopped and everything is well blended and to your preferred consistency.

Adjust seasonings to your preference.

Enjoy!
Note
This recipe will make approximately 1/2 cup.

The recipes and photographs for "Vegan Habanero and Basil Pesto" by Karielyn Tillman of "The Healthy Family and Home" are licensed under a Creative Commons Attribution Non-Commercial 4.0 International License and cannot be used without my written permission.
Affiliate Disclosure: This post contains affiliate links. This means that if you were to make a purchase through one of these links, "The Healthy Family and Home" website would receive a small commission.