These Kale Chips with Spicy Peanut Sauce are a nice change of pace from regular kale chips.
I like to make kale chips using different homemade dressings that I would normally use to make a salad with.
For example, some other kale chip recipes I've made using homemade dressings are Habanero Kale Chips, Lemon Dill Kale Chips and Sour Cream and Onion Kale Chips.
When you dehydrate the kale and dressing together, it's like having a healthy salad on-the-go.
Just put them in an air-tight container and they're a perfect nutrient-dense lunch or snack for work, a road trip or even while traveling!
They're coated in my Spicy Peanut Sauce and are full of intense flavor.
And, they're "almost" raw (peanut butter), vegan, gluten-free, dairy-free and contain no refined sugar.
Want more healthy snack ideas?  Check out Cacao Drizzle Holiday Popcorn, Roasted Chickpeas with Chipotle and Lime, Raw Vegan Carrot and Flax Crackers or my Clean Eating eCookbook with an entire chapter of 20 healthy, clean eating snacks just like this one that you will love!
5 Fast Facts About Kale:*
high in iron
excellent for detoxification
contains powerful anti-oxidants
high in calcium
contains anti-inflammatory benefits
5 Fast Facts About Peanuts (Peanut Butter):*
excellent source of vitamin E
high in folate
contains tryptophan which helps fight depression
good source of fiber
excellent source of vegan protein
5 Fast Facts About Raw Coconut Crystals:*
low glycemic (GI of 35)
raw, vegan and gluten-free
unrefined and unbleached
contains 17 amino acids
is an abundant source of minerals and broad spectrum B vitamins
5 Fast Facts About Jalapenos:*
excellent antioxidant
thermogenic food
anti-inflammatory agent
high in vitamins A and C
contains anti-bacterial properties
5 Fast Facts About Cilantro:*
contains powerful anti-oxidants
anti-inflammatory
helps to remove toxins and heavy metals
promotes healthy liver function
helps to control blood sugar
5 Fast Facts About Garlic:*
regulates blood sugar levels
lowers high blood pressure
contains anti-bacterial and analgesic properties
anti-viral
helps to lower cholesterol levels
5 Fast Facts About Extra-Virgin Olive Oil:*
lowers blood cholesterol levels
rich in anti-oxidants
improves bone mineralization and calcification
excellent protection from heart attack and stroke
contains anti-inflammatory benefits
5 Fast Facts About Himalayan Pink Salt:*
contains 84 minerals
unrefined, unprocessed, raw
promotes stable pH balance in cells
controls water levels in the body
aids digestion and facilitates better nutrient absorption
*These statements have not been evaluated by Food and Drug Administration.  This information is not intended to diagnose, treat, cure or prevent any disease.
Where to Buy:  If you have trouble finding any of the ingredients to make this recipe, you can order online from Amazon and have them delivered straight to your door:
Kale Chips with Spicy Peanut Sauce ("Almost" Raw, Vegan, Gluten-Free, Dairy-Free, No Refined Sugar)
Print recipe
Ingredients
8 cups organic kale (de-stemmed)
For the sauce
1/2 cup organic peanut butter
1/2 cup water (purified / filtered)
3 tablespoons organic raw coconut crystals (or your favorite granular sweetener)
2 cloves organic garlic (freshly crushed)
1 organic jalapeno
1 tablespoon organic extra-virgin olive oil
1 tablespoon organic cilantro
1 teaspoon organic red pepper flakes
1 teaspoon Himalayan pink salt
Directions
Step 1
Prepare the kale: De-stem the kale and break it into bite-sized pieces. Set aside.

Add all the ingredients for the sauce to a Vitamix, or other blender, and blend until it's smooth. Adjust seasonings to your preference.

Add the kale pieces to a large bowl, pour the sauce on top and toss it together until all pieces are evenly coated with the sauce.

Spread the kale onto mesh dehydrator trays (mine filled two Excalibur trays) and dehydrate at 115 degrees for 8 - 12 hours, or until they are completely dry and crispy.

Store them in an air-tight container because they will become soft if they are exposed to moisture in the air.

Enjoy!
Note
This recipe will make approximately 2 - 4 servings.

The recipe and photographs for "Kale Chips with Spicy Peanut Sauce" by The Healthy Family and Home are licensed under a Creative Commons Attribution-NonCommercial 4.0 International License and cannot be used without my written permission.
Affiliate Disclosure: This post contains affiliate links. This means that if you were to make a purchase through one of these links, "The Healthy Family and Home" website would receive a small commission.
Amazon Disclosure: "The Healthy Family and Home" website is a participant in the Amazon Services, LLC Associates Program, an affiliate advertising program designed to provide a means for sites to earn advertising fees by advertising and linking to Amazon.com.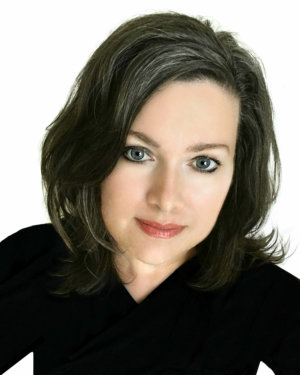 Hi, I'm Karielyn! I'm the published cookbook author of CLEAN DESSERTS and content creator of The Healthy Family and Home website since 2012. I specialize in creating easy, healthy plant-based recipes that are gluten-free + vegan and made with clean, real food ingredients that you can feel good about eating.