These cute little heart shaped Raw Cacao and Raspberry Mousse Cakes are the perfect Valentine's Day or other special occasion treat.
Not only are they completely raw and made with clean ingredients, they have the classic chocolate + raspberry combination that make them irresistible.
The other nice thing about them is it only takes about 10 minutes to prepare them using a Vitamix and this cute silicone heart shaped mold. The hardest part is waiting for them to firm up in the freezer.
The mousse has a delicate crunch from the raspberry seeds and hemp seeds and the soft shortbread-type crust gives this dessert just the right balance and texture.
Store-bought and homemade versions of this recipe can have lots of dairy and GMO ingredients like these:
S.A.D. (Standard American Diet) Raspberry Chocolate Mousse Cake Ingredients:
Typical Ingredients: Oreo Cookies, Butter, Semi-Sweet Chocolate Squares, Cream Cheese, Condensed Milk, Cool Whip Topping, etc.
S.A.D. (Standard American Diet) Wegman's Mini Chocolate Raspberry Tart Ingredients:
Ingredients: Chocolate (Cocoa Beans, Sugar, Cocoa Butter, Soy Lecithin (Emulsifier), Vanilla), Butter, Whole Eggs, Sugar, Raspberries, Enriched Bleached Wheat Flour (Wheat Flour, Malted Barley Flour, Niacin, Iron, Thiamin Mononitrate (Vitamin B1), Riboflavin (Vitamin B2), Folic Acid), Heavy Cream. Contains 2% Or Less Of The Following: Water, Cocoa Powder (Alkali), Salt, Gelatin, Vanilla Extract, Citric Acid (Preservative)
The homemade version is basically a "dessert" made entirely of highly processed ingredients and the store-bought version contains GMO ingredients, dairy, eggs and wheat so it's not vegan or gluten-free.
This healthier version is made with clean, real food ingredients and it's raw, vegan, gluten-free, dairy-free, lectin-free, egg-free, no-bake, paleo-friendly and contains no refined sugar.
Want more healthy dessert recipes? Check out Gluten-Free Vegan Pecan Pie Bars, Raw Vegan Snickers Bars, Crispy Peanut Butter Protein Cups, or my Clean Eating Cookbook with an entire chapter of 20 healthy, clean eating recipes just like this one that you will love!

5 Fast Facts About Hemp Seeds:*
healthy anti-inflammatory 3:1 ratio of omega-6 to omega-3 fatty acids
contains 10 essential amino acids
11 grams of raw vegan protein
helps to reduce blood cholesterol
natural appetite suppressant
5 Fast Facts About Raspberries:*
high in antioxidants
anti-cancer benefits
good source of dietary fiber
high ORAC (oxygen radical absorbance capacity) value of around 4,900 per 100 grams
excellent source of vitamin C at 47% dv
5 Fast Facts About Raw Cacao Powder:*
contains over 300 compounds, including protein, calcium, magnesium, copper, zinc and iron
super high in antioxidants
can help decrease blood pressure
contains 4 different neuro-transmitters which act as anti-depressants
promotes cardiovascular health
5 Fast Facts About Date Nectar:*
25% less sugar than honey
vegan, gluten-free, dairy-free, lectin-free, paleo
organic + non-GMO
great source of antioxidants
made with organic California dates
5 Fast Facts About Coconut Oil:
super high in lauric acid
rich in antioxidants
contains natural microbial and antibacterial agents
improves metabolism and prevents fatigue
improves cholesterol levels
5 Fast Facts About Coconut Flour:*
highest dietary fiber found in any flour at 58% RDA
14% coconut oil
19% vegan protein
gluten-free
helps to promote blood sugar health
5 Fast Facts About Almonds (Almond Flour):*
helps to regulate cholesterol and blood pressure
energy booster
loaded with calcium and fiber
1/4 cup contains 8 grams of vegan protein
high in anti-oxidants
5 Fast Facts About Vanilla Bean Powder:*
anti-microbial
high in anti-oxidants
can help reduce inflammation
contains small traces of minerals
1 tablespoon contains 2 g of fiber
*These statements have not been evaluated by the Food and Drug Administration. This information is not intended to diagnose, treat, cure or prevent any disease.

Print
Raw Cacao and Raspberry Mousse Cakes
Yield 12 pieces
Raw / Vegan / Gluten-Free / Dairy-Free / Lectin-Free / Egg-Free / No-Bake / Paleo-Friendly / No Refined Sugar
Ingredients
For the mousse:
For the crust:
Instructions
Prepare the crust:
Add all the ingredients for the crust to a medium-sized bowl and stir until well combined.
Divide the crust mixture evenly between 12 mini-heart molds and press it down firmly in the bottom of the molds.  Set aside.
Prepare the mousse:
Add all the ingredients for the mousse (add the water and coconut oil first) to a Vitamix and blend until the mixture is creamy and smooth, using the tamper if needed.  The mixture should be slightly thick in texture when done.
Divide the mousse mixture evenly between 12 mini-heart molds and pour it on top of the crust.
Assembly:
Place the mold tray on a baking pan and put it in the freezer for approximately 30-60 minutes, or until they harden.
When ready to serve, remove from the freezer and let them sit on the counter for just a few minutes, if they are frozen solid. Add a single freeze-dried or fresh raspberry on the top for garnish.
Store extras in an air-tight BPA-free container until ready to serve because they will get soft and lose their shape if let out at room temperature.
Enjoy!
Notes
Get all your organic ingredients delivered straight to your door at up to 25 - 50% off retail by cutting out the middleman and retail markups with a Thrive Market Membership and save 15% off on your first order.
  The recipe and photographs for "Raw Cacao and Raspberry Mousse Cakes" by Karielyn Tillman of The Healthy Family and Home website are licensed under a Creative Commons Attribution Non-Commercial No Derivatives 4.0 International License and cannot be used without my written permission.
Recipe Roundups: Food Bloggers are always welcome to use a photo and a link back to my original post to share on recipe roundups without requesting permission.

Affiliate Disclosure: This post contains affiliate links. This means that if you were to make a purchase through one of these links, "The Healthy Family and Home" website would receive a small commission at no additional cost to you.
Amazon Disclosure: "The Healthy Family and Home" website is a participant in the Amazon Services, LLC Associates Program, an affiliate advertising program designed to provide a means for sites to earn advertising fees by advertising and linking to Amazon.com.
Thank you for your support of this website!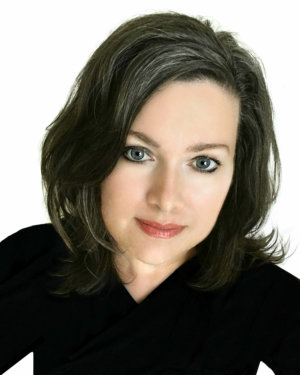 Hi, I'm Karielyn! I'm the published cookbook author of CLEAN DESSERTS and content creator of The Healthy Family and Home™ website since 2012. I specialize in creating easy, healthy plant-based and Medical Medium® compliant recipes that are gluten-free + vegan and made with clean, real food ingredients that you can feel good about eating.