I came across this healthy recipe for a No-Cook Vegan Black Bean Soup a couple of days ago and was sure I would be trying it out for several reasons.
First, it was super easy to make (for example, no cooking involved!) and second, it is made with fresh, healthy ingredients.
I was drawn to the recipe because of it's simplicity, the ingredient list, as well as it's smooth texture which is more like a puree.
It's also budget-friendly and nutritious with 1/2 cup of black beans containing 28% DV of fiber and 7 grams of vegan protein.
I skipped the part to saute' the vegetables and just put everything in my Vitamix, and in less than five minutes, it was ready.
If you wanted to add a little something, you could make my Vegan Cornbread or Gluten-Free and Dairy-Free Cornbread to go with it.
Here's the ingredient list in a can of highly-processed store-bought black bean soup:
S.A.D. (Standard American Diet) Campbell's Black Bean Soup
Ingredients: Water, Beans Black Cooked, Sugar, Carrots, Tomatoes Puree (Water, Tomato Paste), Celery, Vegetables Oil (Corn, Canola, Cottonseed Oil Partially Hydrogenated or Soybeans Oil Partially Hydrogenated), Monosodium Glutamate, Vinegar Distilled, Yeast Extract, Spices Extract, Oleoresin Paprika
It's nothing but a can full of GMO's (soybean oil, sugar, canola oil, vinegar), refined sugar and salt and harmful MSG (monosodium glutamate).
This healthier version is made with real food ingredients and is "almost raw", vegan, gluten-free, dairy-free and no-cook!
Want more healthy meal and entree recipes? Check out Creamy Vegan Vegetable Minestrone Soup, Cream Vegan Tomato Basil Soup, Spicy Chickpea and Tomato Soup, or my Clean Eating Cookbook with an entire chapter of over 20 healthy, clean eating meal and entree recipes just like this one that you will love!
5 Fast Facts About Black Beans:*
extremely high in fiber
loaded with anti-oxidants
one cup contains 15 grams of vegan protein
contains 20% DV of iron
regulates blood glucose absorption
5 Fast Facts About Onions:*
rich source of healthy sulfur compounds
excellent for cardiovascular health
inhibits bone loss in women
can help reduce blood pressure
lowers blood cholesterol levels
5 Fast Facts About Garlic:*
regulates blood sugar levels
lowers high blood pressure
contains anti-bacterial and analgesic properties
contains anti-viral properties
lowers cholesterol levels
5 Fast Facts About Celery:*
improves immune system
reduces blood pressure
very alkalizing food
contains anti-inflammatory properties
lowers cholesterol
5 Fast Facts About Carrots:*
improves eyesight
helps prevent heart disease
rich in anti-oxidants
helps flush toxins from the body
1 cup contains 407.06% DV of vitamin A
5 Fast Facts About Red Bell Peppers:*
high in antioxidants
1 cup contains 194.6 DV of vitamin C
excellent source of carotenoids
potential anti-cancer benefits
helps reduce inflammation
5 Fast Facts About Lemons:*
extremely alkaline to the body
blood purifier
excellent for detoxification
balances blood sugar levels
contains powerful anti-bacterial properties
5 Fast Facts About Himalayan Pink Salt:*
contains 84 minerals
unrefined, unprocessed, raw
promotes stable pH balance in cells
controls water levels in the body
aids digestion and facilitates better nutrient absorption
*These statements have not been evaluated by the Food and Drug Administration. This information is not intended to diagnose, treat, cure or prevent any disease.
Tip #1:
I used (2) cans of organic black beans (with no added salt) and didn't drain or rinse the beans as the original recipe instructed, which I think gave it a prettier color and more flavor.
Tip #2: Add a tablespoon of organic coconut oil to add some healthy fat!
Tip #3: Because I was trying to keep the veggies as raw as possible, I didn't warm mine up. You can always put your Vitamix on the high or soup setting and warm it slightly that way or just warm it on the stove if you wanted to enjoy it hot.
Print
Vegan No-Cook Black Bean Soup
Yield 2 - 4 servings
"Almost Raw" / Vegan / Gluten-Free / Dairy-Free / Nut-Free / No-Cook
Instructions
Prepare the veggies by cutting them into small enough pieces to go into your Vitamix.
Add all the ingredients to a Vitamix and blend until it has a smooth puree consistency.  Adjust seasonings to your preference.
Lightly warm with your Vitamix on the "soup" setting or in a saucepan on the stove top on low/medium heat.
Optional:  Top with diced onions, green onions, diced tomatoes, jalapenos, etc.
Enjoy!
Notes
Get all your organic ingredients delivered straight to your door at up to 25 - 50% off retail by cutting out the middleman and retail markups with a Thrive Market Membership and save 15% off on your first order.
  The recipe and photographs for "Vegan No-Cook Black Bean Soup" by Karielyn Tillman of The Healthy Family and Home website are licensed under a Creative Commons Attribution Non-Commercial No Derivatives 4.0 International License and cannot be used without my written permission.
Affiliate Disclosure: This post contains affiliate links. This means that if you were to make a purchase through one of these links, "The Healthy Family and Home" website would receive a small commission.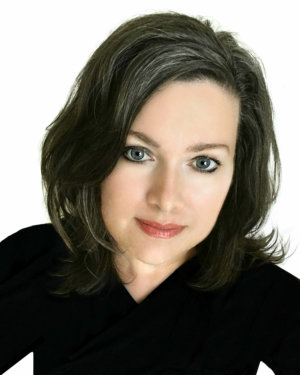 Hi, I'm Karielyn! I'm the published cookbook author of CLEAN DESSERTS and content creator of The Healthy Family and Home website since 2012. I specialize in creating easy, healthy plant-based recipes that are gluten-free + vegan and made with clean, real food ingredients that you can feel good about eating.