Gluten-Free Vegan Raw Banana Hemp Seed Sushi Slices
Here's why this recipe works – my top 3 reasons:
Kid-friendly
Ready in under 5 minutes
Made with only 3 clean, real food ingredients
Kid-Friendly
Banana sushi is one of my boys' favorite afternoon snacks.
It's also the kind of snack a mother thinks of in the spur of the moment when it's snack time and you need to be creative.
A simple banana, peanut butter (or your favorite nut butter) and hemp seeds.
They love them because the are shaped like real sushi slices, which they also happen to absolutely love.
The first time I made them, one of my boys said, "Mom, these look like sushi".
And…that's how we started calling them "banana sushi".
You can make them in a matter of minutes and they provide lots of nutrition and energy in a bite-sized snack.
These Vegan Banana Hemp Seed Sushi Slices are going to be one of the easiest snacks you'll probably ever make.
I used organic peanut butter, and technically peanut butter isn't "raw" or paleo, but you could also just use almond butter or your favorite nut butter.
Stay tuned because we also make them with almond butter and I'll share that variety with you too!
We eat so many hemp seeds that I buy the Nutiva brand in bulk in a 3 pound bag.
I keep what we use on a daily basis in a glass mason jar with a BPA-free lid and store the rest in the freezer.
Hemps seeds are really amazing…they contain 11 g of raw vegan protein, 25% DV of zinc, 50% DV of magnesium, 50% DV of phosphorus and 15% DV of iron.
I love to add them to smoothies, raw desserts and try to sprinkle them on whatever I can, especially salads.
Want more healthy dessert ideas? Check out Banana Sushi with Sweet Tahini and Matcha Spread, Pomegranate and Dried Blueberry Chocolate Bark, Clean Eating Chocolate Crunch Bars or my Clean Eating eCookbook with an entire chapter of 20 healthy clean eating dessert recipes you will love!
5 Fast Facts About Bananas:*
strengthens the immune system

high in fiber
helps to lower blood pressure
aids in weight loss
helps to combat depression
5 Fast Facts About Peanuts (Peanut Butter):*
excellent source of vitamin E

high in folate
contains tryptophan which helps fight depression
good source of fiber
excellent source of protein
5 Fast Facts About Hemp Seeds:*
contains healthy inflammatory 3:1 ratio of omega-6 to omega-3 fats

contains 10 essential amino acids
11 g of raw vegan protein
helps to reduce blood cholesterol
natural appetite suppressant
*These statements have not been evaluated by Food and Drug Administration. This information is not intended to diagnose, treat, cure or prevent any disease.
Banana Hemp Seed Sushi Slices (Vegan, Gluten-Free, Dairy-Free, Paleo-Friendly*, No Refined Sugars)
Print recipe
Ingredients
1 organic banana
1 - 2 tablespoon organic peanut butter (or other nut butter for Paleo)
1 - 2 tablespoon organic hemp seeds
Directions
Step 1
Peel banana and spread peanut butter over the top half of the banana.

Sprinkle hemp seeds on top and slice into bite-sized pieces.

Enjoy!
Note
This recipe will make approximately 1 - 2 servings.

The recipe and photographs for "Banana Hemp Seed Sushi Slices" by Karielyn Tillman of The Healthy Family and Home are licensed under a Creative Commons Attribution-NonCommercial 4.0 International License and cannot be used without my written permission.
Affiliate Disclosure: This post contains affiliate links. This means that if you were to make a purchase through one of these links, "The Healthy Family and Home" website would receive a small commission.
Amazon Disclosure: "The Healthy Family and Home" website is a participant in the Amazon Services, LLC Associates Program, an affiliate advertising program designed to provide a means for sites to earn advertising fees by advertising and linking to Amazon.com.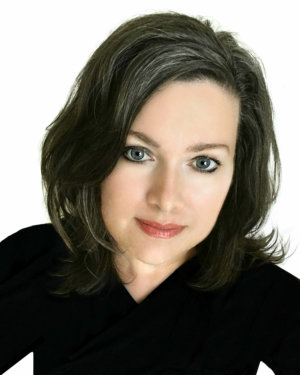 Hi, I'm Karielyn! I'm a cookbook author and creator of The Healthy Family and Home website. I specialize in creating easy, healthy plant-based recipes that are gluten-free + vegan and made with clean, real food ingredients that you can feel good about eating.