This super easy Cashew Butter Banana Sushi recipe is a take-off of my original Banana Hemp Seed Sushi Slices recipe I posted a couple of years ago.
They are a favorite at our house and we make them all the time.
The first version we made two years ago back in 2013 were bananas with peanut butter and hemp seeds.
It's a snack I created for my boy's that they named "banana sushi" because after I cut them into bite-sized pieces, they looked like sushi!
I made another variation earlier this year, my Banana Sushi with Sweet Tahini and Matcha Spread recipe and they are really good - especially frozen.
But the reason I like these is because I used cashew butter (my favorite!) and added a couple of superfoods on top for extra nutrition.
You can make this easy snack in less than 5 minutes and it's raw, vegan, gluten-free, dairy-free, paleo-friendly and it contains no refined sugar.
Want more healthy dessert recipes? Check out Healthy Peanut Butter Cups, Raw Vegan Snickers Bars, Clean Eating Chocolate Crunch Bars or my Clean Eating eCookbook with an entire chapter of 20 healthy, clean eating recipes just like this one that you will love!
5 Fast Facts About Bananas:*
high levels of trytophan to help combat depression
aids in weight loss
strengthens the immune system
high in fiber and potassium
helps to lower blood pressure
5 Fast Facts About Cashews (Cashew Butter):*
packed with dietary fiber
rich in "heart friendly" mono-saturated fatty acids
rich source of minerals
high in magnesium and copper
excellent source of antioxidants
5 Fast Facts About Chia Seeds:*
excellent source of healthy omega fatty acids
contains 700% more calcium than salmon
contains more anti-oxidants than flaxseeds or blueberries
contains 500% more calcium than milk
contains 20% easily digestible vegan protein
5 Fast Facts About Pistachios:*
contains 90% healthy unsaturated fat
super high in anti-oxidants
supports cardiovascular health
excellent source of fiber, protein, manganese and copper
high in thiamine, vitamin B-6 and potassium
5 Fast Facts About Goji Berries:*
high concentration of anti-oxidants
contains 21 trace minerals
contains 18 amino acids
high in essential fatty acids
contains 13% more protein than whole wheat
*These statements have not been evaluated by Food and Drug Administration. This information is not intended to diagnose, treat, cure or prevent any disease.
Where to Buy: If you have trouble finding any of the ingredients to make this recipe, you can order online from Amazon and have them delivered straight to your door:
Tip #1: I used homemade cashew butter for this recipe which is really easy to make. Just take 2 cups of raw cashews and add them to a food processor and process until they become a smooth and creamy nut butter. This will take about 3 - 5 minutes as they will turn from nuts, to cashew flour, then to nut butter. Make sure you scrape the sides every minute or so to help it along. It will make approximately 1 cup of nut butter that you can save for later and store in a glass container in the refrigerator.
Tip #2: It's much easier to spread the nut butter on the banana if it is a fresh, firm banana.
Cashew Butter Banana Sushi (Raw, Vegan, Gluten-Free, Dairy-Free, Paleo-Friendly, No Refined Sugar)
Print recipe
Ingredients
1 organic banana
1 tablespoon organic cashew butter
1 - 2 teaspoon organic chia seeds
1 - 2 teaspoon organic goji berries
1 - 2 teaspoon organic pistachios (chopped)
Directions
Step 1
Peel a fresh, firm banana and spread the cashew butter evenly on the top half of the banana.

Sprinkle the top with chia seeds, goji berries and chopped pistachios and cut into slices.

Enjoy!
Note
This recipe will make (1) serving.

The recipe and photographs for "Cashew Butter Banana Sushi" by Karielyn Tillman of The Healthy Family and Home are licensed under a Creative Commons Attribution-NonCommercial 4.0 International License and cannot be used without my written permission.
Affiliate Disclosure: This post contains affiliate links. This means that if you were to make a purchase through one of these links, "The Healthy Family and Home" website would receive a small commission.
Amazon Disclosure: "The Healthy Family and Home" website is a participant in the Amazon Services, LLC Associates Program, an affiliate advertising program designed to provide a means for sites to earn advertising fees by advertising and linking to Amazon.com.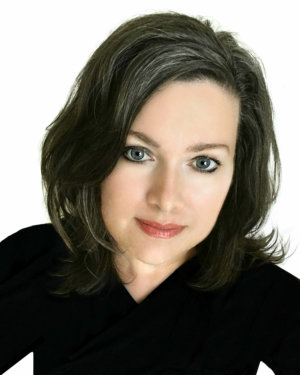 Hi, I'm Karielyn! I'm the published cookbook author of CLEAN DESSERTS and content creator of The Healthy Family and Home website since 2012. I specialize in creating easy, healthy plant-based recipes that are gluten-free + vegan and made with clean, real food ingredients that you can feel good about eating.