Today, I have a Raw Vegan Chipotle Almond Stuffed Brussels Sprouts recipe with several different healthy options to make it.
There are a couple of different ways you can prepare the brussels sprouts, making them either raw or cooked, as well as, different varieties for flavors in the stuffing.
Believe it or not, this was the very first time I had ever eaten brussels sprouts in my entire life. Yes, it's true!
I came across the recipe for the stuffed brussels sprouts and they looked so good, but they weren't vegan so I made a few adaptations to veganize them.
After making them several times and using several different raw, vegan stuffing mixtures, this is the combination that I liked the best, mostly because of the thick "chunky" nutty texture from the almonds.
So, here are a couple of different options for the brussels sprouts:
Raw Version: I preferred mine raw (slightly blanched) and like the way they tasted, but since I have never eaten brussels sprouts before now, I don't know if that's how they are supposed to taste. So if you like raw brussels sprouts, you can blanch them slightly, stuff them and eat away
Cooked Version: Top them with some more nutritional yeast or gluten-free bread crumbs and bake at 400 degrees for about 20 minutes for them to be more like the original recipe
And, here is a couple of different options for the stuffing:
With Chipotle: One of the reasons I love the Chipotle Almond Spread recipe I used is is very flavorful, has a nice texture and is a good substitute for a raw vegan stuffing in this recipe.
Without Chipotle: If you don't like the heat from chipotle, or will be serving to your children, you can omit the chipotle and they should still be well seasoned. If not, just adjust the other seasonings to your preference.
This is a healthy snack or appetizer recipe that's organic, raw, vegan, gluten-free, dairy-free, lectin-free, soy-free, alkaline and paleo-friendly.
Want more healthy snack and side dish recipes? Check out Vegan Cheesy Baked Kale Chips, Gluten-Free Vegan Oven Baked Sweet Potato Toast with Spicy Guacamole, Rosemary and Garlic Sweet Potato Medallions or my Clean Eating Cookbook with an entire chapter of 20 healthy, clean eating snack and side dish recipes just like this one that you will love!

5 Fast Facts About Brussels Sprouts:
super high in antioxidants

1 cup contains 273.5% RDA of vitamin K
1 cup contains 16% RDA of dietary fiber
helps to lower cholesterol
provides DNA protection benefits
5 Fast Facts About Almonds:
helps to regulate cholesterol and blood pressure

energy booster
1/4 cup contains 8 grams of vegan protein
high in antioxidants
excellent source of calcium and fiber
5 Fast Facts About Extra Virgin Olive Oil:
lowers blood cholesterol levels

rich in antioxidants
improves bone mineralization and calcification
excellent protection from heart attack and stroke
contains anti-inflammatory benefits
5 Fast Facts About Apple Cider Vinegar:
anti-viral, anti-bacterial and anti-fungal

maintains proper pH balance in the body
regulates blood pressure
helps reduce bad cholesterol
loaded with potassium
5 Fast Facts About Nutritional Yeast:
vegan source of vitamin B12

a complete protein containing 18 amino acids
boosts immune system
excellent antioxidant
contains 15 minerals
5 Fast Facts About Himalayan Pink Salt:
contains 84 minerals

unrefined, unprocessed, raw
promotes stable pH balance in cells
controls water levels in the body
aids digestion and facilitates better nutrient absorption
*These statements have not been evaluated by the Food and Drug Administration. This information is not intended to diagnose, treat, cure or prevent any disease.
You can enjoy them raw without adding the heat of chipotle powder:
Or baked in the oven covered with nutritional yeast:
Just put them in the oven at 400 degrees for approximately 20 minutes or until the tops are golden. Or, if you like your brussels sprouts to be fully cooked, just leave them in longer.
They will lose their bright green color and the sprouts are much softer than the crunchy raw ones, but they are very good too.
Tip #1: What do you do with all the leaves and insides of the brussels sprouts that you've scooped out? You can dice them up and use them in a salad or dice them up and add to the stuffing mixture like in the original recipe (I have not tried this).
Print
Raw Vegan Lectin-Free Chipotle Almond Stuffed Brussels Sprouts
Yield 30 - 40 pieces
Raw / Vegan / Gluten-Free / Dairy-Free / Lectin-Free / Alkaline / Paleo-Friendly
Ingredients
15 - 20 organic brussels sprouts
For the stuffing:
Instructions
Prepare the brussels sprouts:
Cut the ends off all the brussels sprouts and slice them in half.
Option 1: Raw - Set aside.
Option 2: Blanched - Put them in a medium sized pot with filtered/purified water and quickly blanch for 1-2 minutes or until they turn bright green. 
Strain and allow them to cool completely before preparing to add the stuffing.
After they are cooled, remove the inner part of the brussels sprouts until only the outer "shell" remains.  Make sure you leave enough of the outer part of the brussels sprouts to support the stuffing.
Prepare the stuffing:
Add all the ingredients for the stuffing to a food processor and process until it becomes a crumbly, chunky texture.  Take care not to over process, just enough to break the almonds down into tiny pieces.  Adjust the seasonings to your preference.
Assemble:
Add the stuffing to the insides of the brussels sprouts.
Option 1:  Eat them raw and enjoy them immediately
Option 2:  Sprinkle the tops with nutritional yeast and bake at 400 degrees for approximately 20 minutes, or until the tops are golden.
Notes
Recipe for the Stuffed Brussels Sprouts inspired and adapted from: https://cookingstoned.tv/recipe/garlic-and-herb-stuffed-brussels-sprouts/
Recipe for the Chipotle Almond Spread adapted slightly from: https://tasty-yummies.com/2013/04/02/chipotle-almond-spread-dip-wother-favor-variations-gluten-free-vegan/ (inactive link)
Get all your organic ingredients delivered straight to your door at up to 25 - 50% off retail by cutting out the middleman and retail markups with a Thrive Market Membership and save 15% off on your first order.
  The recipe adaptations and photographs for "Raw Vegan Lectin-Free Chipotle Almond Stuffed Brussels Sprouts" by Karielyn Tillman of The Healthy Family and Home website are licensed under a Creative Commons Attribution Non-Commercial No Derivatives 4.0 International License and cannot be used without my written permission.
Recipe Roundups: Food Bloggers are always welcome to use a photo and a link back to my original post to share on recipe roundups without requesting permission.
Affiliate Disclosure: This post contains affiliate links. This means that if you were to make a purchase through one of these links, "The Healthy Family and Home" website would receive a small commission at no additional cost to you.
Amazon Disclosure: "The Healthy Family and Home" website is a participant in the Amazon Services, LLC Associates Program, an affiliate advertising program designed to provide a means for sites to earn advertising fees by advertising and linking to Amazon.com.
Thank you for your support of this website!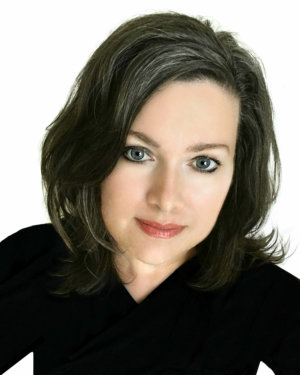 Hi, I'm Karielyn! I'm the published cookbook author of CLEAN DESSERTS and content creator of The Healthy Family and Home website since 2012. I specialize in creating easy, healthy plant-based recipes that are gluten-free + vegan and made with clean, real food ingredients that you can feel good about eating.