Vegan Jalapeno and Lime Hummus…a healthy, clean eating recipe made with whole food ingredients and is vegan, gluten-free and dairy-free.
This clean eating Vegan Jalapeno and Lime Hummus adds a spicy little twist to the classic hummus recipe.
All I had to see in this recipe title was the words "jalapeno" and "hummus" and I knew I would be making it.
To me, it's like the peanut butter and chocolate combination.  Jalapeno and hummus…same thing.
It just can't get any easier than this, you just put everything in your food processor and it's ready within minutes.
I've made it several times and I've used both lime and lemon and both were good.
While the original recipe called for peanut butter, I used tahini instead and I also used fresh jalapenos.
So if you want a little change to regular hummus, this would be great to try and you probably already have all the ingredients on hand!
Want more healthy dip recipes?  Check out my Healthy Party Dip Roundup, Tomatillo and Jalapeno Dip, Healthy Artichoke Dip, or my Clean Eating eCookbook with over 20 healthy, clean eating dip and dressing recipes just like this one that you will love!
5 Fast Facts About Chickpeas:*
excellent source of fiber

good source of vegan protein
can help to lower cholesterol
provides better regulation of blood sugar
can help decrease cardiovascular risks
5 Fast Facts About Garlic:*
regulates blood sugar levels

lowers high blood pressure
contains antibacterial properties
antiviral
helps to lower cholesterol
5 Fast Facts About Extra Virgin Olive Oil:*
helps to lower blood cholesterol levels

rich in antioxidants
improves bone mineralization
excellent protection from heart attack and stroke
contains anti-inflammatory benefits
5 Fast Facts About Limes:*
aids in digestion

fat-burner
contains more vitamin C than a lemon
has antioxidant and antibiotic effects
extremely alkalizing to the body
5 Fast Facts About Tahini (Sesame Seeds):*
high in calcium at 35% dv

excellent antioxidant
lowers cholesterol
reduced inflammation
high in phytosterol
5 Fast Facts About Jalapenos:*
excellent antioxidant

thermogenic food
contains anti-inflammatory agents
high in vitamins A & C and bioflavinoids
contains antibacterial properties
5 Fast Facts About Cilantro:*
powerful antioxidant

helps to remove toxins and heavy metals
promotes healthy liver function
helps to control blood sugar
anti-inflammatory
5 Fast Facts About Himalayan Pink Salt:*
contains 84 minerals

unrefined, unprocessed, raw
promotes stable pH balance in cells
controls water levels in the body
aids digestion and facilitates better nutrient absorption
*These statements have not been evaluated by Food and Drug Administration.  This information is not intended to diagnose, treat, cure or prevent any disease.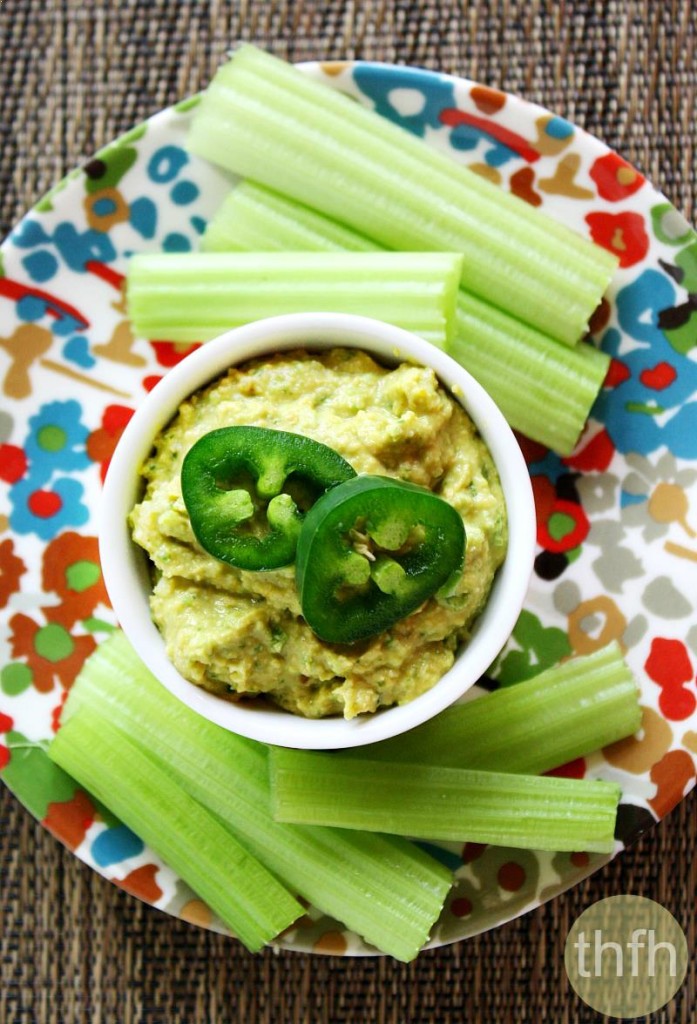 Where to Buy:  If you have trouble finding any of the ingredients to make this recipe, you can order online from Amazon and have them delivered straight to your door:
Tip #1:  If you aren't in a hurry to make this and want to be super-healthy, you can sprout your chickpeas instead of using the canned version.  I made a Raw Sprouted Chickpea Hummus recipe and it's really good too, you just have to make sure you take into account the extra time to sprout the chickpeas.
Tip #2:  If you're not feeling the jalapeno and lime combination, I also have a Vegan Sun-Dried Tomato Hummus recipe that is really good too!
Vegan Jalapeno and Lime Hummus (Vegan, Gluten-Free, Dairy-Free)
Print recipe
Ingredients
1 can organic chickpeas (15 oz - drained)
3 cloves organic garlic (freshly crushed)
1 - 2 tablespoon organic extra virgin olive oil
1 organic lime (freshly squeezed)
2 tablespoons organic tahini
1 - 2 organic jalapenos
2 tablespoons organic cilantro
pinch organic ground cumin (to taste)
pinch Himalayan pink salt (to taste)
Directions
Step 1
Add all ingredients into a food processor and process until smooth and creamy.

Adjust seasonings to your preference.

Enjoy!
Note
This recipe will make approximately (2) servings.
Recipe source:  https://glutenfreegoddess.blogspot.com/2006/03/jalapeno-lime-hummus.html

The photographs for "Vegan Jalapeno and Lime Hummus" by Karielyn Tillman of The Healthy Family and Home are licensed under a Creative Commons Attribution-NonCommercial 4.0 International License and cannot be used without my written permission.
Affiliate Disclosure: This post contains affiliate links. This means that if you were to make a purchase through one of these links, "The Healthy Family and Home" website would receive a small commission.
Amazon Disclosure: "The Healthy Family and Home" website is a participant in the Amazon Services, LLC Associates Program, an affiliate advertising program designed to provide a means for sites to earn advertising fees by advertising and linking to Amazon.com.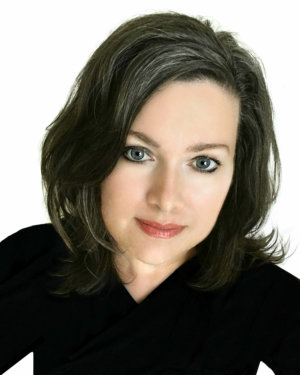 Hi, I'm Karielyn! I'm a cookbook author and creator of The Healthy Family and Home website. I specialize in creating easy, healthy plant-based recipes that are gluten-free + vegan and made with clean, real food ingredients that you can feel good about eating.