This Raw Lemon and Goji Berry Cheesecake recipe is a basic raw cheesecake, but with a healthy twist…the goji berry superfood!
I love to add goji berries whenever I can like in my Goji Berry and Hazelnut Cacao Truffles, Coconut and Pecan Granola with Goji Berries or Dark Chocolate Cups with Pistachios and Goji Berries.
How good are goji berries for you?
Here's a description from the product label on my Nativas Naturals Goji Berries bag:
"Goji berries have been used in Asian herbal medicine for over 5,000 years.  This bag contains 100% pure goji berries that are certified organic, kosher, vegan and raw.  The goji berry is one of the most nutrient-rich foods on earth.  It is a vegetarian form of protein, packed with essential amino acids, rich in Vitamin A and Vitamin C.  Goji berries possess over 20 trace minerals and vitamins including zinc, iron, phosphorus, riboflavin (B2), Vitamin E as well as carotenoids, including beta-carotene."
This is an easy two step recipe – make the crust and make the filling.
If you have ever had a traditional cheesecake, the ingredients contain a lot of dairy and refined sugar.
S.A.D. (Standard American Diet) Traditional Cheesecake Ingredients:
Typical Ingredients:  graham cracker crumbs (gmo's, high fructose corn syrup, processed sugar, etc), refined sugar, refined salt, butter, heavy whipping cream,  and cream cheese.
Some even have the sugary strawberry or fake berry toppings loaded with sugar, high fructose corn syrup and food colorings.
This healthier version made with clean, real food ingredients is raw, vegan, gluten-free, dairy-free, egg-free, paleo-friendly and contains no refined sugar.
Want more healthy dessert recipes?  Check out Vegan No-Bake Chocolate Marbled Pumpkin Cheesecake, Vegan Lemon Blueberry Swirl Cheesecake Squares, Raw Vegan Pumpkin Mini Cheesecakes or my Clean Eating Cookbook with an entire chapter of 20 healthy, clean eating dessert recipes just like this one that you will love!
5 Fast Facts About Goji Berries:*
high concentration of antioxidants
21 trace minerals
18 amino acids
13% more protein than whole wheat
high in essential fatty acids
5 Fast Facts About Coconut Oil:*
super high in lauric acid
rich in antioxidants
contains natural microbial and antibacterial agents
improves metabolism and prevents fatigue
improves cholesterol levels
5 Fast Facts About Cashews:*
packed with dietary fiber
rich in "heart healthy" monosaturated fatty acids
rich source of minerals
high in magnesium and copper
excellent antioxidant
5 Fast Facts About Pecans:*
contains naturally occurring anti-oxidants
helps to lower cholesterol
high quality source of protein
contains more 19 vitamins and minerals
excellent source of vitamin E
5 Fast Facts About Maple Syrup:*
contains manganese and zinc
super high in anti-oxidants
helps with inflammation
1/4 cup contains more calcium than the same amount of milk
1/4 cup contains more potassium than a banana
5 Fast Facts About Lemons (Lemon Juice):*
detoxification
extremely alkaline to the body
balances blood sugar levels
acts as a blood purifier
has powerful antibacterial properties
5 Fast Facts About Himalayan Pink Salt:*
contains 84 minerals
unrefined, unprocessed, raw
promotes stable ph balance in cells
controls water levels in the body
aids digestion and facilitates better nutrient absorption
*These statements have not been evaluated by the Food and Drug Administration.  This information is not intended to diagnose, treat, cure or prevent any disease.
Tip #1:  The recipe is enough to make (1) 4-inch mini cheesecake, which is enough for 4 small servings or 2 regular servings.
Raw Lemon and Goji Berry Cheesecake (Raw, Vegan, Gluten-Free, Dairy-Free, Egg-Free, No-Bake, Paleo-Friendly, No Refined Sugar)
Print recipe
Ingredients
For the filling
1 cup organic raw cashews
6 tablespoons organic lemon juice (freshly squeezed)
1/4 cup organic maple syrup
6 tablespoons organic coconut oil (melted/liquid)
For the crust
1 cup organic raw pecans
4 organic medjool dates (pitted)
1 tablespoon organic coconut oil (melted/liquid)
1/8 teaspoon organic vanilla bean powder
1/4 teaspoon Himalayan pink salt
For the topping
1/4 cup organic goji berries
Directions
For the filling
Step 1
Soak the cashews for 30 - 60 minutes in filtered/purified water. When done, drain and rinse with filtered water.

Put all ingredients for the filling in a Vitamix and blend on high speed until it's smooth and creamy, with no lumps or pieces of cashews.

Transfer the filling mixture into the cheesecake pan on top of the crust mixture.

Spread evenly and tap the cheesecake pan lightly on the counter top so the mixture settles to the bottom.



For the crust
Step 2
Put all ingredients for the crust in a food processor and process until well combined and crumbly.

Transfer the crust mixture to a 4 inch springform cheesecake pan and press down firmly.
For the topping
Step 3
Cover the top with goji berries.

Put in freezer for approximately 60 - 90 minutes, or until hardened.

Set out on the counter top to slightly thaw for about 10 - 15 minutes before slicing and serving because it will be frozen solid.

Keep in refrigerator or freezer until served because it will become very soft and lose it's shape if left out at room temperature.

Enjoy!
Note
This recipe will make (1) small individual cheesecake in a 4-inch mini springform cheesecake pan.
Recipe inspired by and slightly adapted from:  https://detoxinista.com/2012/05/raw-lemon-meltaways/

The recipe alterations and photographs for "Raw Lemon and Goji Berry Cheesecake" by Karielyn Tillman of The Healthy Family and Home are licensed under a Creative Commons Attribution-NonCommercial 4.0 International License and cannot be used without my written permission.
Affiliate Disclosure: This post contains affiliate links. This means that if you were to make a purchase through one of these links, "The Healthy Family and Home" website would receive a small commission.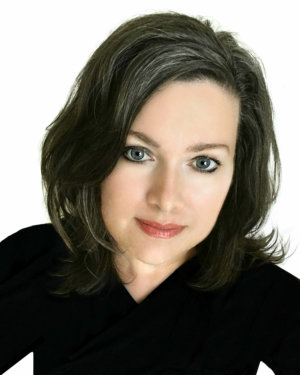 Hi, I'm Karielyn! I'm a cookbook author and creator of The Healthy Family and Home website. I specialize in creating easy, healthy plant-based recipes that are gluten-free + vegan and made with clean, real food ingredients that you can feel good about eating.