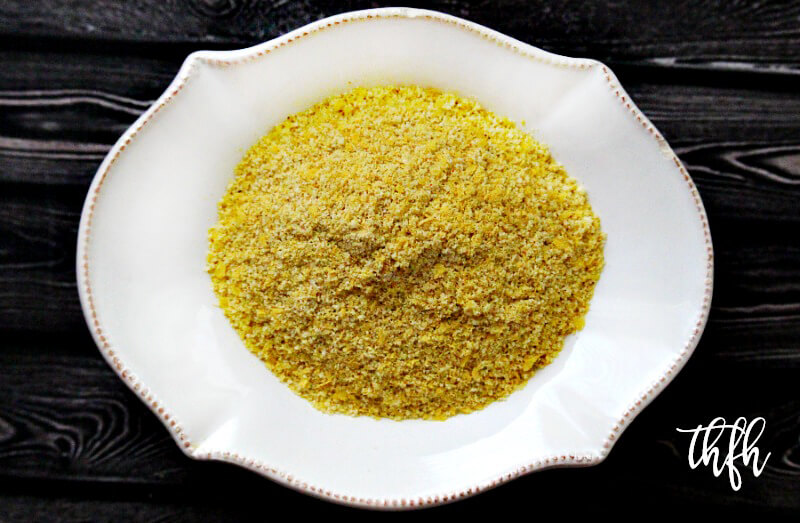 Today I'm going to share with you "How To Make Gluten-Free Bread Crumbs" and it's a simple and versatile recipe that takes only a few minutes to make.
Not only is it made with only 5 clean ingredients, but it's also raw, vegan, gluten-free, dairy-free, lectin-free, alkaline and paleo-friendly.
It's a great substitute for traditional bread crumbs that not only have gluten, but other unwanted ingredients.
Here is the horrible 50 ingredient list for a popular store-bought brand:
S.A.D. (Standard American Diet) Progresso Bread Crumbs:
Ingredients: Flour Enriched (Flour, Barley Malted Flour, Niacin, Ferrous Sulfate, Thiamine Mononitrate (Vitamin B1), Riboflavin (Vitamix B2), Folic Acid (Vitamin B), Corn Syrup High Fructose, Corn Syrup, Vegetable(s) Oil Hydrogenated (Soybean(s), Cottonseed, Corn, Canola), Water, Contains 2% or Less of the Following: (Yeast, Salt, Brown Sugar, Honey, Molasses, Sugar, Wheat Gluten, Whey, Soy Flour, Wheat Flour Whole, Rye Flour, Corn Flour, Oat(s), Bran, Corn Meal, Rice Flour, Potato Flour, Butter, Dough Conditioner(s), Mono and Diglycerides, Sodium and/or Calcium Stearoyl Lactylate, Soy Lecithin, Calcium Carbonate), Yeast, Nutrients (Ammonium Sulfate, Calcium Sulphate (Sulfate), Monocalcium Phosphate), Vinegar, Milk Non-Fat, Buttermilk, Calcium Propionate and Lactic Acid, Potassium Sorbate Preservatives, Sesame Seed(s).
Not only does it contain GMO ingredients (high fructose corn syrup, corn syrup, soybean oil, corn oil, canola oil, soy flour, corn flour, corn meal, soy lecithin), but also preservatives and it isn't vegan or gluten-free.
Now what can you make with this healthier version of bread crumbs?
Here's just a few of the things I've made using this recipe:
Oven Baked Jalapeno Slices...coming soon!
Oven Baked Eggplant Fries...coming soon!
Oven Baked Onion Rings...in my Clean Eating eCookbook
Want more healthy "how to" recipes? Check out How To Make Homemade Almond Milk, How To Make Homemade Peanut Butter, How To Make Spaghetti Squash or my Clean Eating Cookbook with and entire chapter of 20 healthy, clean eating staple recipes just like this one that you will love!

5 Fast Facts About Almonds (Almond Flour):*
regulates cholesterol and blood pressure
energy booster
loaded with calcium, protein and fiber
high in anti-oxidants
1/4 cup contains 8 grams of protein
5 Fast Facts About Nutritional Yeast:*
vegan source of vitamin B-12
a complete protein and contains 18 amino acids
boosts immune system
excellent antioxidant
contains 15 minerals
5 Fast Facts About Himalayan Pink Salt:*
contains 84 minerals
unrefined, unprocessed, raw
promotes stable ph balance in cells
controls water levels in the body
aids digestion and facilitates better nutrient absorption
5 Fast Facts About Cayenne Pepper:*
increases metabolism
improves high blood pressure
has anti-fungal properties
anti-inflammatory
is a circulatory stimulant which aids in detoxification
*These statements have not been evaluated by the Food and Drug Administration. This information is not intended to diagnose, treat, cure or prevent any disease.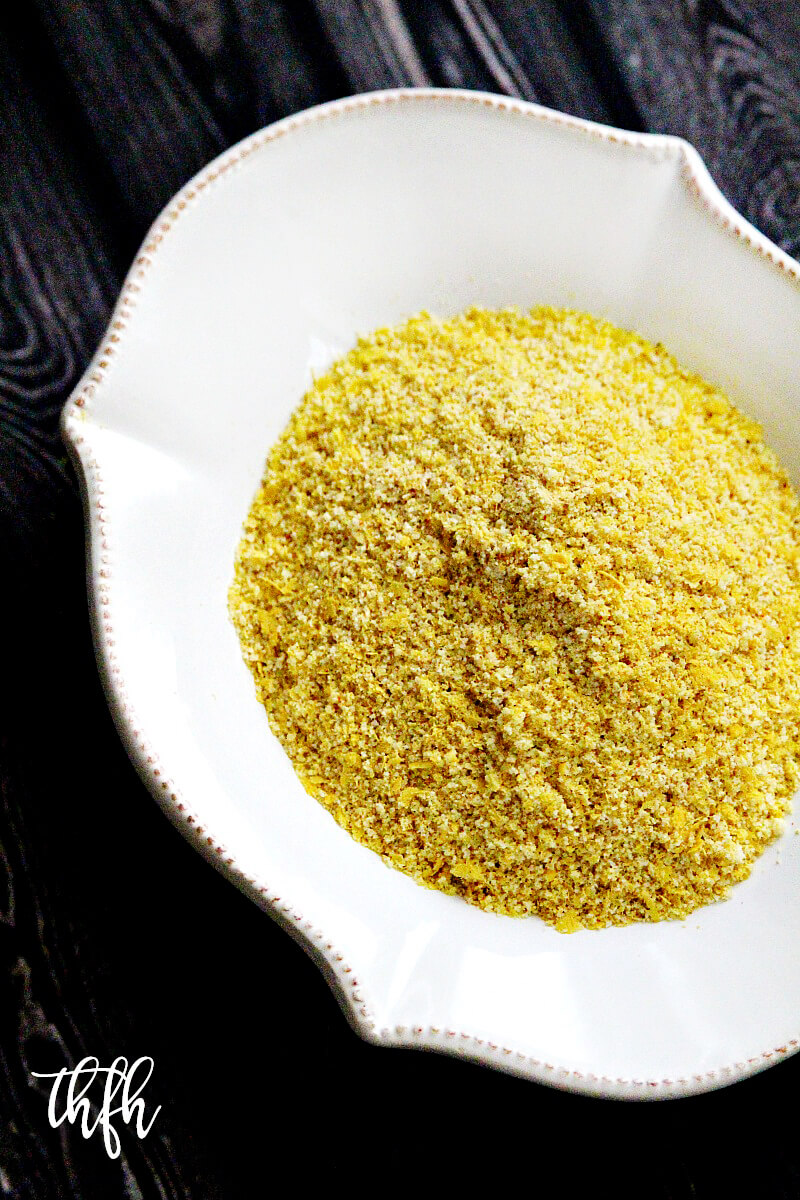 Tip #1: If you have the large flake nutritional yeast and you want it in a finer texture (like a Parmesan cheese consistency), you can grind it up in a coffee grinder.
Tip #2: I store my extra bread crumbs in an small glass mason jar in the kitchen cabinet.
Tip #3: You can adjust the seasonings to your preference...I like mine a little spicy so I use 1/2 teaspoon of cayenne pepper instead of 1/4 teaspoon.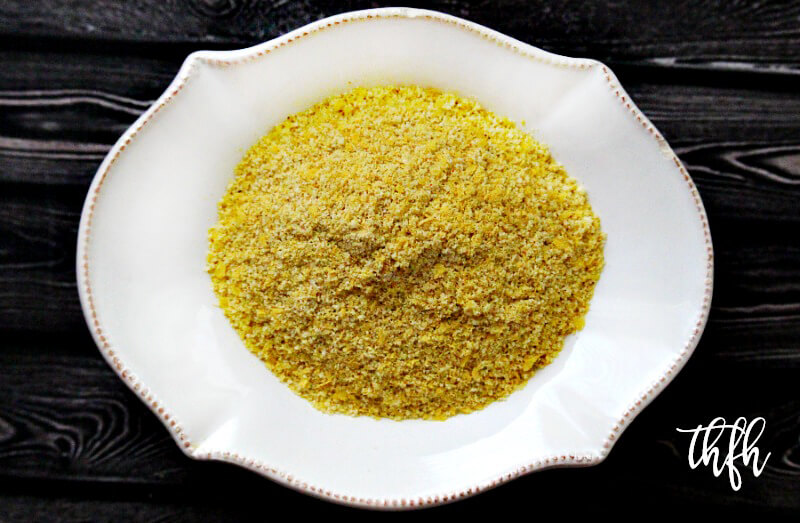 Print
How To Make Gluten-Free Bread Crumbs
Yield 1 cup
Raw / Vegan / Gluten-Free / Dairy-Free / Lectin-Free / Soy-Free / Alkaline / Paleo-Friendly
Notes
Get all your organic ingredients delivered straight to your door at up to 25 - 50% off retail by cutting out the middleman and retail markups with a Thrive Market Membership and save 15% off on your first order.
  The recipe and photographs for "How To Make Gluten-Free Bread Crumbs" by Karielyn Tillman of The Healthy Family and Home website are licensed under a Creative Commons Attribution Non-Commercial No Derivatives 4.0 International License and cannot be used without my written permission.
Recipe Roundups: Food Bloggers are always welcome to use a photo and a link back to my original post to share on recipe roundups without requesting permission.

Affiliate Disclosure: This post contains affiliate links. This means that if you were to make a purchase through one of these links, "The Healthy Family and Home" website would receive a small commission at no additional cost to you.
Amazon Disclosure: "The Healthy Family and Home" website is a participant in the Amazon Services, LLC Associates Program, an affiliate advertising program designed to provide a means for sites to earn advertising fees by advertising and linking to Amazon.com.
Thank you for your support of this website!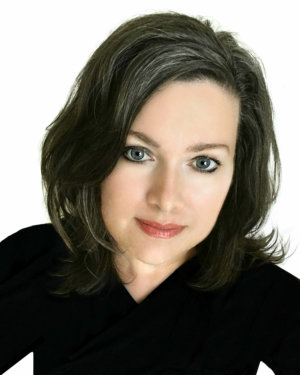 Hi, I'm Karielyn! I'm the published cookbook author of CLEAN DESSERTS and content creator of The Healthy Family and Home™ website since 2012. I specialize in creating easy, healthy plant-based and Medical Medium® compliant recipes that are gluten-free + vegan and made with clean, real food ingredients that you can feel good about eating.