No sooner did I start singing the praises of "Maximum Vibrance" in my last smoothie creation for my "Superfood Smoothie Series", my Raspberry Kiwi Smoothie, did I find out that there is a brand new version of "Maximum Vibrance" that was just released.
Being that Maximum Vibrance already contains "all known nutrients", what else could they possibly add to it that would make it even more irresistable?
CHOCOLATE!
Yes, it's true.
You can now enjoy your Maximum Vibrance with a chocolate flavor that, to me, has many, many possibilities.
And this Triple Chocolate Banana Protein Smoothie is one of them.
I took the Maximum Vibrance – Chocolate, added raw organic cacao powder and raw organic cacao nibs to make it triple chocolate.
Want more healthy smoothie recipes?  Check out Chocolate Peanut Butter Protein Smoothie, Pumpkin Protein Smoothie, Banana Mango Superfood Smoothie or my Clean Eating eCookbook with an entire chapter of 20 healthy, clean eating smoothie recipes that you will love!
5 Fast Facts About Maximum Vibrance (Chocolate):*
25 billion probiotics
contains 23 g vegan protein (46% DV)
26 antioxidants
contains 6 g of fiber(24% DV)
contains all known nutrients
5 Fast Facts About Bananas:*
high levels of trytophan to help combat depression
aids in weight loss
strengthens the immune system
high in fiber and potassium
helps to lower blood pressure
5 Fast Facts About Raw Cacao Powder:*
contains over 300 compounds including protein, calcium, copper, zinc and iron
super high in anti-oxidants
promotes cardiovascular health
contains essential fats
can help to decrease blood pressure
5 Fast Facts About Raw Cacao Nibs:*
excellent source of anti-oxidants
contains one of the highest dietary sources of magnesium
one ounce has 9 g of fiber
one ounce contains 4 g of raw vegan protein
one ounce contains 6% DV of iron
5 Fast Facts About Maca Powder:* 
increases stamina
beneficial to the circulatory system
can regulate hormonal imbalances
acts as an anti-carcinogen and anti-oxidant
enhances memory, learning and mental ability
*These statements have not been evaluated by Food and Drug Administration.  This information is not intended to diagnose, treat, cure or prevent any disease.
 Where to Buy:  If you have trouble finding any of the ingredients to make this recipe, you can order online from Amazon and have them delivered straight to your door!
Tip #1:  This recipe will make (1) large smoothie or (2) smaller smoothies.
Tip #2:  Want to make your own homemade almond milk for this recipe?  Visit my post about How To Make Homemade  Almond Milk which not only shows you how to make almond milk, but why the water and almonds you use are important.
Tip #3:  Optional:  If you want to add a healthy fat to your smoothie, just add (1) tablespoon organic coconut oil.
Tip #4:  This is not a very sweet smoothie.  The optional goji berries on the top add a little sweetness, but if you want a sweeter smoothie, add an extra 1/2 – 1 banana and/or 1 – 2 organic medjool dates.
Triple Chocolate Banana Protein Smoothie (Vegan, Gluten-Free, Dairy-Free, Paleo-Friendly, No Refined Sugar)
Print recipe
Ingredients
2 cups homemade almond milk
2 scoops Maximum Vibrance - Chocolate
1 organic banana
1 tablespoon raw organic cacao powder
1/3 cup raw organic cacao nibs
1 tablespoon organic maca powder
Directions
Step 1
Put all ingredients into a Vitamix and blend until well combined and creamy.

Optional: garnish with additional cacao nibs and/or goji berries.

Enjoy!
Note
This recipe will make approximately 2 small smoothies or 1 large smoothie.

The recipe and photographs for "Triple Chocolate Banana Protein Smoothie" by Karielyn Tillman of The Healthy Family and Home are licensed under a Creative Commons Attribution-NonCommercial 4.0 International License and cannot be used without my written permission.
Affiliate Disclosure: This post contains affiliate links. This means that if you were to make a purchase through one of these links, "The Healthy Family and Home" website would receive a small commission.
Amazon Disclosure: "The Healthy Family and Home" website is a participant in the Amazon Services, LLC Associates Program, an affiliate advertising program designed to provide a means for sites to earn advertising fees by advertising and linking to Amazon.com.
Miscellaneous Disclosure: I received products from Vibrant Healthy (Maximum Vibrance – Chocolate) to review and use in creating a new recipe. I was under no obligation to give a positive review and was not paid for this review or endorsement. All thoughts, opinions and comments are my own.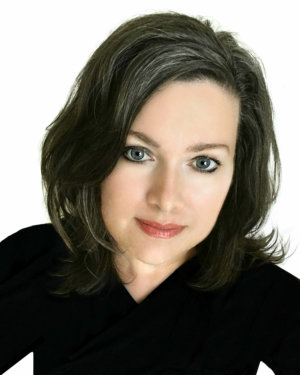 Hi, I'm Karielyn! I'm the published cookbook author of CLEAN DESSERTS and content creator of The Healthy Family and Home website since 2012. I specialize in creating easy, healthy plant-based recipes that are gluten-free + vegan and made with clean, real food ingredients that you can feel good about eating.